The Campaign for Student Success
Campaign Update
STCC recently concluded its first capital campaign in over 10 years. We offer profound and sincere appreciation to all who contributed time and money!
Since its inception in 1967, the College has served as a major resource for the economic vitality of Western Massachusetts. An investment in the Springfield Technical Community College Foundation not only helps make college affordable and keeps our students on their career paths — it also promotes economic development that enhances the quality of life in our community.
STCC is the pathway for students across the region to achieve their educational and career dreams.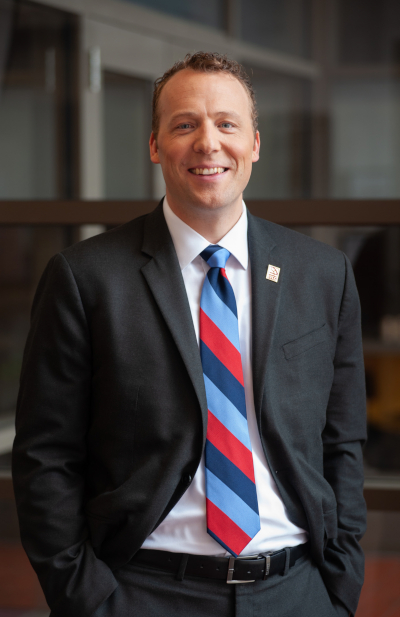 At Springfield Technical Community College, we help students transform their lives. Our students come to us from all walks of life, cultures, and backgrounds, and each student has a unique story. Some face overwhelming obstacles and challenges. All are seeking ways to learn and grow so they can become productive, fulfilled, contributing citizens for themselves, their families, and our community. STCC students enroll to learn professional skills, and we, in turn, seek to ignite their imagination and passions. They are here to grow intellectually, develop as critical thinkers, and take steps toward building a career.
From STCC, students go directly into the workforce or move on to the next steps in their education, often as transfers to four-year colleges or universities. STCC plays a critical role as the local, affordable college where students are able to build a foundation for their future.
Being that affordable option is key. And that's where you and the STCC Foundation come in. As a state-supported institution, 50% of our budget comes from the Commonwealth. The rest must be raised from student fees and grants and through corporate and private-sector support. To remain an accessible option for our community, we need the support of people like you. Our ability to stay affordable depends on what we are able to raise for scholarships, infrastructure, and other important projects that have an impact on the quality of education we provide.
Please join us in our mission and support the STCC Foundation's Campaign for Student Success. Your support is not only the key to the success of our students as individuals, your generosity and care have a ripple effect as we meet the needs of local and regional businesses; as we contribute to the Springfield renaissance; and as we grow together in Western Massachusetts.
In gratitude,
John B. Cook, Ph.D.
President
Springfield Technical Community College
"I am a single mother of three boys, work full time, and attend school.

I am also in recovery for a drug addiction, going on four years. College has been an outlet for me. I love to learn new things and apply what I've learned in my life.

I recently received a scholarship from the STCC Foundation. Going to school, working, and raising my kids — it's a lot. But thanks to a Foundation Scholarship, I will be able to continue my education and build on the strides I have made. Thanks to this gift from generous donors, I have the strength and financial help to finish another semester.

I look at my education like my recovery: one day at a time, knowing the future will be bright!"

Marisabel Rosa
Business Transfer Program
Associate in Science in Business Administration
You can make an impact
This is your opportunity to have a powerful effect on students, our community and
the region. When you give to the STCC Foundation you support and encourage economic development by helping to produce a qualified workforce with the education and training needed to fuel business and industry in the region. Most importantly, you're helping students thrive and become productive members of society.
Who we serve
Springfield Technical Community College serves a culturally and economically diverse population that reflects the community of Springfield and Hampden County:
89% of our students come from Hampden County
48% of our students come from the City of Springfield
59% of our students are women
29% of the student body is Hispanic
16% of the student body is Black
816 faculty & staff
37,841 alumni
Many of our students are:
Single parents
First-generation college students
Career changers
Area residents and employees seeking professional development, certification, and further education
"I had a five-year gap from high school, working part time in sales.

I have family who graduated from STCC and they're doing great so that motivated me to come here.

An email from the Foundation invited me to apply for available scholarships. I was lucky to get a total of six scholarships that allowed me to have more time to invest in my academics rather than having to worry about getting more hours at work.

My hope is to eventually get my bachelor's in mechanical engineering and then go on for my master's degree. I want to use my mechanical engineering knowledge on renewable energy to help underdeveloped areas around the world."

Mohamed Gabriel
Engineering Transfer Program
Associate in Science in Engineering
and Science Transfer
Wraparound Services
Wraparound Services provide support that is community-based, culturally relevant, individualized, and strength-based to help students succeed in the classroom and in life.
Center for Access Services
The Center for Access Services (CAS) provides extensive non-academic support to students in need. The generous support of the Foundation provides help for low-income students and students facing other barriers, such as housing instability, homelessness, or food insecurity. These wraparound services help take some of life's burdens off their shoulders, so students are able to focus on school and work toward making a better life for themselves. Services include:
Emergency Housing Options
Health Insurance
Grocery Assistance
Utility Assistance
Educational Matched Savings Accounts
"Sometimes just $100 for an electric bill or the price of a required course book can be the thing that forces a student out of school. We're here to help fill those gaps."

Jose Lopez-Figueroa, Director
Center for Access Services & Thrive Center
Springfield Technical Community College
STCC is recognized as a Hispanic-serving institution by the federal government
The Campaign for Student Success.
We are entering a new era at STCC, and the Foundation is embracing the opportunity to help transform lives in new and creative ways. Our vision is for STCC to be a dynamic, multicultural learning community where students grow in character, intellect, and self-confidence.
STCC meets students where they are. So whether they are struggling to keep the lights on in their home, experience food insecurity or homelessness, require academic support through tutoring, or need something as simple as a book or basic supplies like paper and pen — with the generosity of people like you, the Foundation stands ready to help. We provide aid through scholarships, emergency funds, and program funding so that students can overcome challenges academically and in their lives to get over the finish line.
The STCC Foundation also contributes to student success by supporting faculty innovation, as well as classroom infrastructure projects so vital to keeping the school current and preparing our students for the ever-evolving demands of a global economy.
I invite you to join our Campaign for Student Success. With your support, STCC can continue to provide state-of-the-art education, utilize industry-standard equipment, introduce innovative learning opportunities, and ensure access to higher education for students.
In order to meet the demand, the Foundation will play an important role in STCC's five-year strategic plan by raising funds for important projects including:
The Ira H. Rubenzahl Student Learning Commons
The Student Empowerment Fund
Student Scholarships
STCC Annual Fund
We're happy to talk with you about specific projects and programs as well as how you can invest and get involved to help accomplish these goals. As we look to the future, we know that the long-term economic development success of the region is dependent upon our ability to take systematic steps to develop a globally competitive workforce. That success comes one person at a time. With your support, the Springfield Technical Community College Foundation can move our students and our community into the future.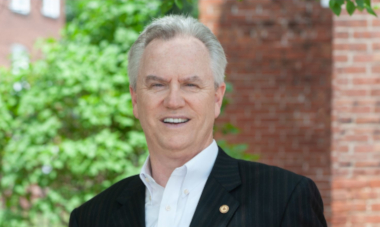 Franklin D. Quigley, Jr.
Past President
STCC Foundation Board of Directors
Class of '77
You can help shape the future
Give in ways that have meaning to you. Wherever you focus your generosity, you will be making an impact.
Ira H. Rubenzahl Student Learning Commons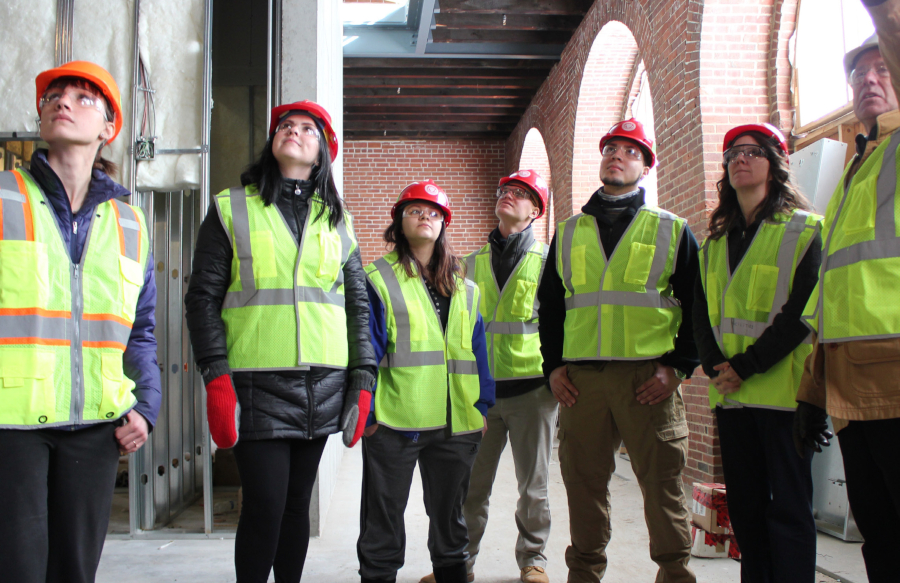 Started in the summer of 2016, the historic Building 19 has been transformed into a state-of-the-art student center. The Learning Commons became the center of campus life when it officially opened in January 2019. An ambitious, architecturally vibrant project, honoring the past, while embracing new energy-efficient technology, it houses essential student resources and services such as admissions, the academic advising and transfer center, the library, student financial services, veterans programming, career services, and more.
The result: One centralized space on campus for students and faculty to collaborate on projects, access vital services and learn in an energizing, state-of-the-art environment.
STCC WORKS
STCC WORKS allows the College to recruit and retain students, including those who are economically disadvantaged, some of whom do not qualify for federal or state funding sources. STCC WORKS provides these ambitious students with Completion Scholarships and the resources to help them complete their degree, certificate, or career skills programs. Funding goes towards tuition, fees, books, and supplies.
The result: Students are prepared to compete in the marketplace for in-demand jobs that help them support themselves, their families and contribute to our communities.
Over the past four years, STCC students borrowed $20 million from the federal government to help them manage not just tuition and fees but also housing, child care, transportation, and other day-to-day expenses along the way. But it's not enough.


Student Empowerment Fund
The Student Empowerment Fund was created as a resource for students facing a multitude of barriers to sustaining and completing their education. The fund, originally created from two restricted funds — the Bennett Book Fund and the Quest Fund — has been significantly expanded to anticipate all personal needs of the student population. Students in need of support for short- term housing, transportation, child care, academic program resources, and nutritious meals can apply for the help they need through this fund, freeing them up to focus on their studies and complete their programs.
The result: Students are able to overcome roadblocks and are empowered to continue their education and transform their lives.
Annual Fund
As the economic landscape has shifted, annual gifts have become vital to sustaining Springfield Technical Community College's core mission — supporting students as they transform their lives.
The Annual Fund provides flexible resources to support College priorities. Unrestricted gifts — donations that aren't tied to a specific program or project — provide a crucial bridge between tuition revenue and the actual cost of running the College. These funds help support annual academic and student grants, facility upgrades, faculty and staff development, and so much more.
Your annual gift allows the STCC Foundation to respond to the College's most pressing financial concerns and provide the flexibility to seize unique and important opportunities.
The result: the College and the Foundation are able to invest in cutting edge programs and provide resources for new and top priority projects and opportunities.
As a state institution, STCC receives only 50% of its budget from the Commonwealth of Massachusetts.
Ways to give
The STCC Foundation accepts gifts from individuals, corporations, and foundations. Donors may choose to give cash through an annual pledge or gift. Some give gifts of stock, while others show their generosity with Legacy gifts through charitable trusts, gift annuities, and bequests and will provisions.
You can choose to give to specific scholarship funds, projects, or programs that have significance to you. Whatever and however you choose to give, every dollar will go toward ensuring that STCC can continue to provide affordable, state-of-the-art education today and in the future.
Your gift ignites our efforts toward students' success as they strive to transform their lives.
We will be happy to discuss how you can make an impact on the lives of our students and the community.
"As an area employer, we hire as many STCC graduates as possible. They are committed to the Pioneer Valley, come out of school with the skill set we're looking for, and they display a strong work ethic."

Shaun M. Dwyer
First Vice President of Commercial Banking
PeoplesBank
STCC Foundation Mission
The Springfield Technical Community College Foundation is composed of leaders who have come together to lend their support, knowledge, and talents toward keeping STCC a viable and valuable resource to the region.
The Foundation's mission is to meet its goals and commitment to provide superior educational opportunities to the community.
Our vision is that STCC will be a dynamic, multicultural learning community where students grow in character, intellect, and self-confidence.
Learn more about the STCC Foundation or make a donation on our STCC Foundation webpage or call 413-755-4529.