Concepts & Practices of Basic Drinking Water Treatment Online Training
WTRD-005 Concepts & Practices of Basic Drinking Water Treatment Online Training (52 hours)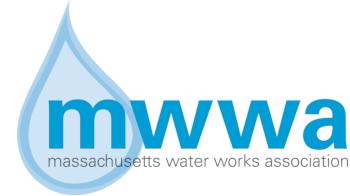 The Workforce Development Center at Springfield Technical Community College (STCC) is partnering with Massachusetts Water Works Association to offer a unique consortium based online certificate training called Concepts and Practices of Basic Drinking Water Treatment. This statewide initiative is offering a collaborative partnership between STCC and its sister community colleges: Berkshire, Greenfield, Massasoit, and Roxbury. This 52-hour training over 15 weeks includes:
Using Blackboard Learning Management System, the training will include weekly topics related to preparing students to take the Massachusetts Drinking Water Operator Grade 1 and Grade 2 Treatment license exams. Taking and passing this course is a pre-requisite for any interested in taking the Massachusetts Grade 2 Treatment license examination. Material covered includes: hydrology, source waters, basic chemistry, treatment technologies, proper chemical application, regulations, laboratory analysis, equipment maintenance, safety and administrative duties.
Dates

September 9, 2019 - December 6, 2019
Required Books
Matriculated College Students - At Berkshire Community College, Greenfield Community College, Massasoit Community College, Roxbury Community College, and Springfield Technical Community College –
ALL TRAINING MATERIALS AND TEXTBOOK ARE INCLUDED AT NO COST (upon enrollment verification).
*Non-Matriculated College Students and Incumbent Workers – Must purchase Water Treatment Plant Operation, Vol. I, 7th Edition ($90) & Water Treatment Plant Operation, Vol. II, 6th Edition ($49) manuals and tuition cost of $829 for training. Total cost $968
To place an order for both manuals, visit the Sacramento State website.
Instructor
Daniel Laprade has a BS in Civil Engineering from Worcester Polytechnic Institute and has been working in the drinking water field for over 30 years. He has been an instructor in the field for the last 15 years and is a Massachusetts Registered Professional Engineer and holds both Grade 2 Water Treatment and Distribution licenses in Massachusetts.
To Enroll Online:
Click: Online Registration
Click: 'Search and Register for Workforce Development Classes'
Type in 'Water' and hit 'Submit"
Select the appropriate course

Matriculated College Students, please select course number: WTRD-005-D11 and register using your college email address,
Incumbent Students, please select course number WTRD-005-D12

Complete the payment and check out process

Matriculated Students - although your course is Free, you will need to select "Visa Payment" during check out process (it will never ask for card information).
Incumbent students - Enter your personal and credit card information. Your receipt will be immediately emailed to you and it will include the Building and Classroom for the course (if applicable).
To Enroll in Person
STCC Campus, One Armory Square, Springfield MA Building 27, Room 143