Concepts & Practices of Basic Drinking Water Treatment Online Training
WTRD-005 Concepts & Practices of Basic Drinking Water Treatment Online Training
Dates
REGISTRATION DEADLINE: JANUARY 24, 2020
Training Runs: February 3, 2020 - April 24, 2020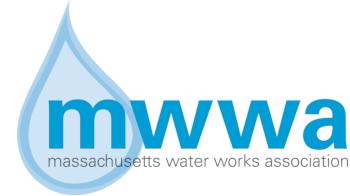 The Workforce Development Center at Springfield Technical Community College (STCC) is partnering with the Massachusetts Water Works Association (MWWA) and the Springfield Water & Sewer Commission to offer this unique consortium based online certificate training.
This training is being offered free of charge to any student currently enrolled at a Massachusetts Community College. These seats are limited. All others, please see cost information below.
Using the Blackboard Learning Management System, this 12-week training will include weekly topics to prepare students to take the Massachusetts Drinking Water Operator T1 and T2 Treatment license exams. Licensure is necessary for beginning a career in the drinking water industry. This course is approved by the MA Board of Certification of Drinking Water Operators.
Material covered: hydrology, source waters, basic chemistry, treatment technologies, proper chemical application, regulations, laboratory analysis, equipment maintenance, safety, and administrative duties.
A T1 and T2 license allows you to work in such positions as:
Water System Manager
Water Treatment Operator
Water Quality Technician
You can also continue your education in fields such as civil engineering, urban studies, business administration and more to pursue careers such as:
Water/Wastewater Engineer
Civil Engineer
City Planner
In addition to the 12-week online format, students who are not currently working in the water treatment industry, or have not worked in the water treatment industry, are required to attend one of two 5-hour micro-internships at a water treatment facility. The location of each micro-internship and transportation options will be announced by the instructor.
Students that completed the course in 2019 have commented:
"I like that it is online which suits my busy lifestyle. The videos are also excellent learning aides."

"I am a single parent that works full time. This will allow me the flexibility I need to complete this course."

"I love the weekly quizzes and the video format. I learn a lot better with visual aids then I do reading from a book."

"I learned a great deal about the facility (water treatment plant) during the micro-internship and also was able to reinforce concepts I've learned through the class. Thanks so much for this opportunity."
Cost:
Non-Matriculated Students: $829.00 plus books
Matriculated MA Community College Students: No Cost for Tuition or Books
(Upon enrollment verification)
Books Required:
Non-Matriculated College Students: Must purchase Water Treatment Plant Operation, Vol. I, 7th Edition ($90) & Water Treatment Plant Operation, Vol. II, 6th Edition ($49) manuals. To place an order for both manuals, please visit the Sacramento State website.
Matriculated Community College Students - All training materials and textbooks will be provided at no costs upon enrollment verification. Books may be picked up at the STCC Workforce Development Center office. For special arrangements, please contact the STCC WDC Office at 413-755-4225 or by email at WDC@stcc.edu.
Instructor
Daniel Laprade has a BS in Civil Engineering from Worcester Polytechnic Institute and has been working in the drinking water field for over 30 years. He has been an instructor in the field for the last 15 years and is a Massachusetts Registered Professional Engineer and holds both Grade 2 Water Treatment and Distribution licenses in Massachusetts.
To Enroll Online:
Click: Online Registration
Click: 'Search and Register for Workforce Development Classes'
Type in 'Water' and hit 'Submit"
Select the appropriate course

Matriculated College Students, please select course number: WTRD-005-D31 and register using your college email address,
Non-Matriculated Students, please select course number WTRD-005-D32

Complete the payment and check out process

Matriculated Students - although your course is Free, you will need to select "Visa Payment" during the checkout process (it will never ask for card information).
Non-Matriculated students - Enter your personal and credit card information. Your receipt will be immediately emailed to you.
Please note:
If you work for a municipal water department and need to pay by purchase order, please call the Workforce Development Center at 413-755-4225.
To Enroll in Person or For More Information
Please call or visit STCC Campus, One Armory Square, Springfield MA Building 27, Room 143.
Refund Policy
Withdraw prior to the start of class* - 100% Refund
No Refunds will be given once class begins
* Please note that special refund policies apply to some courses. The cost of non-returnable items will not be refunded.
In the absence of a written third party contractual agreement stating otherwise, all refunds will be issued to the student. Credit card payments will be refunded directly to the credit card if processed within thirty days of the payment.
Course Cancellation Policy
The STCC Workforce Training office reserves the right to cancel any course that does not meet minimum enrollment requirements.