PC/Network Technician Certification Program
CompTIA A+, Wireless and Microsoft MTA Networking & OS Certifications
WITS-031 PC/Network Technician Certification Program - (168 hours)
CompTIA A+, Microsoft MTA: Networking & OS, and CWNP Wireless Certifications
Fee: $3,799 - Includes training materials, comprehensive reference library, tool kit, practice exams
Certification Exams
CompTIA A+ Certification (Two Exams)
CompTIA A+ 220-1001 Exam and
CompTIA A+ 220-1002 Exam
Microsoft MTA Networking Fundamentals (Two Exams)
MTA Networking Fundamentals Exam 98-366
MTA Operating Systems Exam 98-365
CWNP Certified Wireless Technology Specialist (CWS & CWT)
Certified Wireless Specialist CWS-100 Exam
Certified Wireless Technician CWT-100 Exam
Schedule
To Be Announced
Prerequisites
None
Students need to have the desire to learn the material and continue learning after the course is completed
Basic Keyboarding and Mouse Skills are a plus
Program Description
The PC/Network Technician Program at STCC involves 168 hours of lectures and hands-on instruction to prepare for four IT Industry Certifications: the CompTIA A+ Service Technician, Certified Wireless Technology Specialist (CWT/CWS), Microsoft MTA Networking Fundamentals and MTA Operating Systems Certifications. The course material goes well beyond the scope of the certification exams and focuses on preparing the student to be successful as PC/Network technicians. The program covers all the material necessary to pass the CompTIA A+, CWT/CWS and the Microsoft Technology Associate (MTA) Certifications.
Each student receives an extensive reference library and PC tool kit to keep. The classes are held on weeknights and an occasional Saturday. An updated schedule of specific dates, classrooms and labs is maintained on the STCC Workforce Development website. The program is taught by professional instructors with thousands of hours of teaching experience who are CompTIA, Cisco, IBM, CWNP, CIW, and Microsoft Certified. STCC has been offering A+ training since 1997 and has a 90-95% pass rate for students taking the A+ exams.
This is an intensive hands-on program designed to prepare candidates to take the required CompTIA A+ Exams: CompTIA A+ 1001 and 1002 exams, Microsoft MTA Networking & Operating Systems Fundamentals Exams, and the CWNP Wireless Networking Exams (CWT/CWS).
Course Module Descriptions
Modules denoted by an * are available as standalone programs.
Introduction to LANs (8 hours) *
Students will explore networking fundamentals; to demystify how network transmissions travel from one PC to another over a network, or from one network to another network. We will explore how Hubs, Switches, and Routers work in relationship to the OSI model. In exploring this technology and the OSI model students will gain a basic understanding of Collision Domains, Broadcast Domains, VLANS, and Firewalls. The course will concentrate on current industry technology such as Ethernet & Wireless Networks and Telephony.
Microsoft MTA Networking Fundamentals (28 hours) *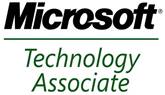 This Module will prepare the student for the Microsoft Technology Associate Certification in Networking Fundamentals. This program explores Foundational concepts and skills associated with computer networking. Topics include basics of local area networking and wide area networks, the OSI Model, wired and wireless networks, Switches, Routers, VLANs, Transmission Control Protocol/ Internet Protocol (TCP/IP), and network security. Students will be prepared to take and pass the Microsoft MTA Networking Fundamentals Certification.
TCP/IP Networking Essentials (8 hours) *
This module will explore the TCP/IP protocol suite through an understanding of how the OSI model works. We will explore the interaction of network communications as it relates to the different layers of the model. In covering the TCP/IP suite we will discuss client IP configurations including: IP Addresses, Subnet Masks, Default Gateways, DNS servers and how DHCP is used to dynamically supply these settings. Students will also learn how DNS works in resolving Domain names to IP addresses, and how Website URL's and IP addresses are linked in the global DNS directory system. Student's will also learn how to dissect an IP address and subnet mask to quickly determine the host device's Network address, Broadcast address, and the valid range of addresses in its network. With this knowledge, we will explore how to troubleshoot IP networks configured into organizational VLANs.
CWS and CWT Wireless Certifications (28 hours) *
The Certified Wireless Technician CWT and Certified Wireless Specialist CWS™ Certifications are the latest certifications from the CWNP Program. These certifications are entry-level enterprise WLAN certifications, and is geared specifically towards both WLAN sales and support staff for the Enterprise WLAN industry. The Certifications verifies sales and support staffs are specialists in WLAN technology and have all the fundamental knowledge, tools and terminology necessary to be successful in the exciting and rapidly growing Enterprise WLAN industry.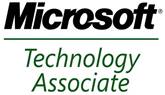 Microsoft MTA Operating Systems (28 hours) *
This hands-on course is designed to help students gain the fundamental knowledge and skills required to manage Windows Operating System. Students will learn to install, configure and upgrade the Windows operating system, install and manage applications, the networking system, files system, devices and maintenance of Operating System. This course will help students prepare for MTA 98-349 Operating Systems exam and the CompTIA A+ 1002 exam.
A+ Operating System & Exam 1002 (12 hours)
Students will have ample time to review and practice for the certification exams with the instructor available and leading very comprehensive review sessions prepared to help students pass their certification exams.
Introduction to VMWare Environments & LINUX (16 hours)
This module will introduce the student to the world of UNIX/Linux which is gaining in popularity in the area on E-Commerce and web hosting. Students will learn to install and navigate through Linux to become familiar with its look and feel. CompTIA does not presently test on any UNIX/Linux objectives, but it is important that students who complete our program have at least a minimal exposure to this OS environment.

CompTIA A+ Certification Objectives (40 hours)
This module is designed to prepare students for the CompTIA A+ (1000 series) exams by introducing the students to basic computer hardware components and the proper handling of equipment while installing, upgrading, diagnosing, and repairing both PC hardware and software configurations. Students will use a selection of tools to complete instructor-guided labs to learn the proper techniques. Some of the topics covered include: CPUs, I/O bus architectures, memory, interfaces, ports, hardware and software interrupts, and common troubleshooting procedures. Students will learn how disassemble and reassemble PC Hardware, as well as install new components such as Hard Drives, RAM, Sound Cards, and assorted other components. Students will learn to utilize the Internet to gather the latest information and Device Drivers. Extensive hands-on, instructor-led labs utilizing some of the latest technology will be presented to demonstrate and teach the proper techniques in computer maintenance and advanced troubleshooting.
Instructors
James Beane - Contact for any questions about program content
Program Developer and Lead Instructor
Director of Program Development and Professional Services
Workforce Development
Springfield Technical Community College
Phone: 413-755-4506
Email: beane@stcc.edu (best method)
Industry Certifications
Cisco Certified CCENT, CCNA, CCDA
CompTIA Certified A+, Network+, i-Net+, e-Biz+, Server+
Microsoft Certified MCDST, MCP, MTA (OS, Networking, Server)
Certified Internet Webmaster (CIW) Professional/Instructor
IBM Certified Professional iSeries 400
Certified Wireless Technology Specialist (CWTS)
Brian Candido
Department Chair for Computer Information Systems (CIT)
School of Business and IT
Springfield Technical Community College
Suggested Enrollment Process
To Enroll Online:
Click: Online Registration
Click on Search and Register for Workforce Training Classes
Type in 'PC' and hit 'Submit"
Carefully click the SELECT box for the course that you want to take. There may be several choices so make sure you select the right course and dates.
Enter your credit card information. Your receipt will be immediately emailed to you.
If it does not, check with our office at 413-755-4225 a few weeks prior to the class to confirm the room numbers.
To Enroll in Person:
At this time due to COVID-19, in-person enrollment has been suspended until further notice.
Refund Policy
Withdraw prior to the start of class* - 100% Refund
No Refunds will be given once class begins
* Please note that special refund policies apply to some courses. The cost of non-returnable items will not be refunded.
In the absence of a written third party contractual agreement stating otherwise, all refunds will be issued to the student. Credit card payments will be refunded directly to the credit card if processed within thirty days of the payment.
Course Cancellation Policy
The STCC Workforce Training office reserves the right to cancel any course that does not meet minimum enrollment requirements.