Male Initiative for Leadership and Education
Apply Now!
To apply please fill out the application below by completing the fields, clicking next until you reach the final screen and clicking submit. A staff member will contact you about joining the program
Where students come to form a brotherhood and seek the services necessary to attain academic, personal, and professional success.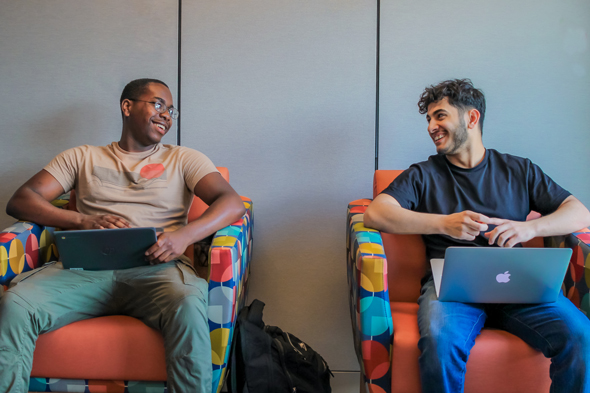 The Male Initiative for Leadership and Education, known by its acronym M.I.L.E. is a program designed to provide inclusive academic support, mentoring, and community engagement opportunities to male students at STCC. Student participants will connect with professionals who will serve as mentors throughout the student's time at the college. The program consists of 1:1 and group mentoring, skill-building workshops, community service, tutoring sessions, and advising.
The goals of the STCC MILE program are to:
Increase retention rates of Black and Latino males at STCC
Connect students with professionals and/or faculty mentors
Engage students in workshops and training that provide the skills necessary to succeed in the classroom and in their personal lives.
MILE participants will participate in monthly workshops covering topics such as Multicultural Success in Higher Education, Professional Culture, Leadership in the 21st Century, Financial Management, Goal Setting, and Civic Engagement.
Summer Bridge
Recent high school graduates interested in the opportunity to begin college early in an accelerated environment while receiving additional support and resources should visit the MILE Summer Bridge website and complete the MILE Summer Bridge Application.
Office Opportunities
Students interested in working with the program as a part-time Peer Mentor, Peer Tutor, or Work-study student should contact the program office to get more information on these positions or complete the Peer Mentor Interest Form.
Hours
Monday: 8 a.m. - 5 p.m.
Tuesday: 8 a.m. - 5 p.m.
Wednesday: 8 a.m. - 5 p.m.
Thursday: 8 a.m. - 5 p.m.
Friday: 8 a.m. - 4 p.m.
Contact
Ira H. Rubenzahl Student Learning Commons (B19), Suite 268
(413) 755-4437
stcc_mile_program@stcc.edu