WTCC 90.7 FM
The Community's Choice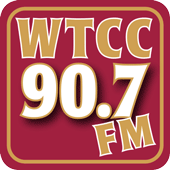 WTCC FM 90.7 is a 4000-watt community radio station broadcasting from the campus of Springfield Technical Community College in Springfield, Massachusetts.
The station is operated by a volunteer staff of community residents. Our signal reaches listeners throughout most of western Massachusetts and northern Connecticut, and we can also be heard worldwide on the internet.
WTCC-FM broadcasts 365 days a year, 24 hours a day.
Our diverse programming includes live talk shows on subjects of local interest; programs focused on area Latino, Italian, Greek, Portuguese, Polish, Muslim, Native American and Caribbean communities; as well as other music programs including jazz, gospel, rock n'roll oldies, R&B, country/bluegrass, alternative rock, blues, Motown, clubhouse dance, and reggae.