Services and Information for Veterans and Service Members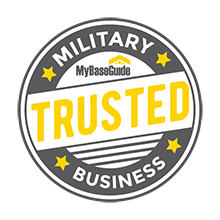 Jeffrey L. Hammond & David G. Buske, veterans and graduates of the Nursing Program attend the Nursing Pinning Ceremony.
STCC is commited to providing Veterans and current members of the Armed Services with support for their academic and personal success. Among the College resources is a dedicated Center for Veterans and Service Members.
Covered Individuals
As amended, 38 U.S.C. 3679(c) requires that the following individuals be charged the in-state resident rate:
A veteran using educational assistance under either Chapter 30 (Montgomery GI Bill® – Active Duty Program), Chapter 31 (Vocational Rehabilitation) or Chapter 33 (Post-9/11 G Bill), of 38 U.S.C. who lives in Massachusetts (regardless of his/her formal state of residence).
Anyone using transferred Post-9/11 G.I. Bill benefits (38 U.S.C. § 3319) who lives in Massachusetts (regardless of his/her formal state of residence).
Anyone described above while he or she remains continuously enrolled (other than during regularly scheduled breaks between courses, semesters, or terms) at the same institution. The person must be using educational benefits under Chapter 30, Chapter 31 or Chapter 33 of 38 U.S.C.
Anyone using benefits under the Marine Gunnery Sergeant John David Fry Scholarship (38 U.S.C. § 3311(b)(9)) who lives in Massachusetts (regardless of his/her formal state of residence).
Out-of-state-students: To ensure that our recently discharged veterans and their eligible family members will not have to bear the cost of out-of-state charges while using their Post 9/11 GI Bill® education benefits, STCC is fully compliant with section 702 of the Veterans Access, Choice and Accountability Act of 2014. We have also elected to participate in the Yellow Ribbon Program to make additional funds available without an additional charge to your GI Bill® entitlement.
In summary, individuals are not required to enroll within three years of discharge or release from a period of active duty service or the transferor's discharge or release from active duty service in order to receive the in-state resident tuition rate.
Veterans and Service Members applying to STCC
Prior to applying to STCC, all students should contact the Veterans' Affairs (V.A.) office for the correct procedures to follow in order to establish V.A. benefits. All new students eligible to receive V.A. benefits must contact the office of Veterans' Affairs after receiving their acceptance letters and registering for classes. All returning students receiving V.A. benefits must contact the Veterans' Affairs office after registering for the upcoming semester. Registering with the College does NOT certify an eligible student for V.A. benefits for the upcoming semester. All eligible students must contact the V.A. office in person to initiate enrollment certification. Students must also be matriculated in a degree-granting program to receive their benefits.
The Office of Veterans' Affairs is located in Student Learning Commons, Building 19, Room 135. If you have any questions please feel free to contact Akeilee Murchison at 413-755-5343 or email her at agmurchison@stcc.edu.
NOTE: All students receiving V.A. benefits must contact the office of Veterans' Affairs before withdrawing from a course or terminating enrollment, and when changing an address, changing dependent status, or changing an academic program.
All students should contact the Financial Aid Office to investigate eligibility for federal and state grants and scholarships.
Students Called to Active Military Duty - Massachusetts Public Colleges and Universities
Students who are unable to complete a semester because they are called to active United States military duty shall, upon verification, be granted the option of a refund or credit of tuition and campus fees. The refund policy for health fees is subject to the concurrence of the institution's insurance carrier.
Students shall receive non-punitive withdrawals in all courses from which they are required to withdraw.
Verification shall be provided by furnishing the Veteran's Affairs Office and Registrars Office with a copy of the Orders to Active Duty within one week (seven days) of receipt of the order. If the Orders are not in writing, the student may sign an affidavit attesting to such Orders, which includes an address, or telephone number where the institution can verify the Orders, and furnish the affidavit within one week (seven days) of the receipt of the Orders.
The institution's President may waive or suspend any institutional policy or regulation that negatively impacts students in their withdrawal or subsequent readmission to the institution due to a call to active duty.
The institution, upon receiving the students' Orders will file mitigating circumstances forms with external federal agencies (for example, Veterans Regional Office) in an attempt to prevent overpayment charges being made to the student.
Any student required to withdraw due to being called to active duty shall be given priority in enrollment in the program of his or her choice upon return to the institution for the two semesters immediately following his or her discharge from active duty.
This policy may be changed at any time.
Veterans Information Websites
Check your Current Post-9/11 GI Bill® Enrollment Status on eBenefits
Obtain Military Transcripts: Regardless of what branch you served in (except the Air Force), military members and veterans can obtain military transcripts from the Joint Services Transcript system. Air Force Transcripts are available from The Air University.
Academic Standing
The quality point index is required to maintain acceptable academic standing in an approved program of study.
For part-time students, the completion of 12 semester hours will be considered the completion of a semester.
Students receiving benefits from the Veterans Administration are advised that if their quality point average does not permit them to remain in a program, they may continue to attend as non-matriculated students at their own expense until their average allows them to re-enter the program.
Students are cautioned that the V.A. will not provide benefits to repeat a course, which has been previously passed, nor will they support courses that do not meet the requirements for an approved program of study.
Students receiving benefits from the Veterans Administration are advised that benefits will be extended only for the normal length of time that an approved program is designed to encompass. Full-time students must complete associate degree programs in five semesters. Part-time students will receive reduced benefits for the extended period of time necessary to complete their program of study. Specific questions about benefits, program approval and eligibility will be answered by the Veterans' Office on campus.
Gradin Procedure and Unsatisfactory Grades
STCC makes use of a scale from "A" to "F" converted into quality points that are utilized in determining a cumulative average. A grade of "F" equals 0 quality points and is unsatisfactory. A "D" equals 1.0 and may count toward a degree if the quality point cumulative average is maintained with respect to degree specifications. The Veterans Administration does not authorize benefits for courses that are audited or challenged. A withdrawal or termination from a course constitutes an overpayment for the veteran.
Withdrawal and Absences
All students are required to notify the Registrar of withdrawals or terminations. Students receiving Veterans benefits must also contact the office of Veterans' Affairs. Attendance procedures are at the discretion of the faculty.
Students receiving Veterans benefits will be considered to be making satisfactory progress in each course each semester at the following intervals:
If their names appear on the official class list certified by the instructor at the end of the official add/drop period.
If they receive a mid-semester grade.
GI Bill® is a registered trademark of the U.S. Department of Veterans Affairs (VA). More information about education benefits offered by VA is available at the official U.S. government Web site at https://www.benefits.va.gov/gibill.