Center for Access Services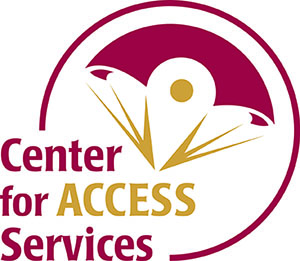 Please note, the Center for Access Services (CAS) will continue to assist students remotely while COVID-19 campus restrictions are in place. The entire team is working diligently (remotely) to minimize the impact the current situation is having on our students. The team can be reached at cas@stcc.edu and 413-200-8776 (call and text). Emails and text messages will be monitored regularly throughout the day during normal business hours.
The Center for Access Services (CAS) provides STCC students with a broad range of non-academic supports. CAS staff help students overcome barriers that stand in the way of self-sufficiency, allowing them to succeed and stay in school. The CAS office houses a variety of services and initiatives, including free school supplies and the RAM Cupboard, which provides groceries and meals to students facing food insecurity. CAS staff also connect students to on-campus resources and provides referrals to community social service agencies that help individuals overcome a variety of issues including, but not limited to: financial challenges, food insecurity, homelessness, substance abuse, and various state and federal benefits.
CAS Resources
The CAS office provides FREE resources to eligible STCC students. The following resources are available in the CAS office:
Care Package: assistance with basic hygiene products.
COVID-19 Application for Emergency Financial Aid Grants: to assist students who encounter an unexpected, short-term financial emergency that would prevent them from continuing their education. Our goal is to assist students so that they may continue their studies and successfully complete their coursework.
Ram Cupboard: The Ram Cupboard is an emergency food pantry located in the center. The Ram Cupboard is designed to help support students in meeting basic nutritional needs by allowing them access to emergency groceries and/or meals.
SNAP Application Assistance: CAS works with The Food Bank of Western Massachusetts to assist students in applying for SNAP benefits.
School Supplies: The CAS office provides school supplies to STCC students in need.
Community Connections
CAS office staff work to cultivate relationships with local social service agencies that provide assistant to STCC students. Office staff can offer case management to students and facilitate connections with resources in the community that can help eliminate barriers. If students need support beyond what is offered in the CAS office, staff can guide students toward resources in the greater community that can provide the support students need. The STCC Library also provides information on local and state resources to help individuals, families, and veterans in need of housing, food, medical, legal, or mental health assistance.
Contact
Building 7
(413) 200-8776 (call and text)
cas@stcc.edu
Hours
Monday - Friday
8:00 a.m. - 4:00 p.m.
Evening appointments available
Monday - Thursday
4:00 p.m. - 7:00 p.m.
*Evening appointments must be made in advance.
*Office hours may be impacted due to holiday and other college closings