Center for Access Services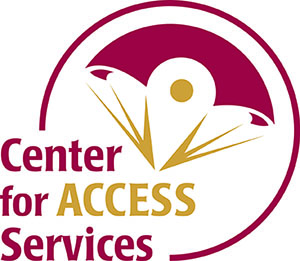 The Center for Access Services (CAS) provides a broad range of non-academic supports, along with campus and community referrals, dedicated to enhancing college affordability and promoting self-sufficiency for every STCC student. CAS staff works to connect students with federal and state financial resources, community based organizations, and other support services to help them overcome non-academic barriers that may be impacting their ability to stay in school. Our main focus is student success. One way to promote success is by coaching students toward financial stability. The center hosts a variety of seminars on the budget development process, credit and debt management, credit score recovery, and more.
CAS also houses a range of services and initiatives, including STCC's very own Ram Cupboard (emergency food pantry).
The center provides FREE help to eligible students in accessing the following resources and services:
Grocery Assistance
Emergency Housing Options
Utility Assistance
Health Insurance
Educational Matched Savings Accounts
Financial Counseling
And more!
The Ram Cupboard
The Ram Cupboard is an emergency food pantry located in the center and is overseen by CAS staff. The Ram Cupboard is designed to help support students in meeting basic nutritional needs by allowing them access to emergency groceries.
SNAP Application Assistance
The Center's staff are trained in assisting students with applying and recertifying for SNAP (formerly known as food stamp) benefits. Stop in today to see if you may qualify.
Meal Cards
Students who agree to meet with one of our staff members may be eligible to receive meal cards that can be redeemed at the cafeteria located in Scibelli Hall (B2). This is a free hot plate single use meal option for students in need of this support.
Invest in College Success
Invest in College Success is an innovative public-private partnership designed to help community college students make informed decisions on how to manage college costs and, in doing so, increase their likelihood of continuing higher education year-to-year and completing a college degree. The project partners - The Midas Collaborative, uAspire and three Massachusetts community colleges - are working collaboratively to serve 1,400-1,600 students over the next two years. The outcomes and impacts will be closely studied by the evaluation partner, the Federal Reserve Bank of Boston. Collectively, the partners bring a wealth of knowledge and experience with helping individuals from lower income backgrounds afford college, develop financial management skills and build economic assets.
Invest in College Success (ICS) is a STCC Matched Savings Program, for every $1 saved you receive $2. You can save up to $750 and receive up to $1,500 in matched money, giving you possibly $2,250 towards your educational expenses.
Eligibility
To qualify, you must:
Be 18 years old and a registered STCC student
Someone in the household must be currently working
Have completed between 6 and 30 college credits
Be willing and able to save at least $63 per month for 12 months
Have a household income below an amount specified by the program (see chart below):
| | |
| --- | --- |
| Size of Family Unit | 200% of Poverty |
| 1 | $23,760 |
| 2 | $32,040 |
| 3 | $40,320 |
| 4 | $48,600 |
| 5 | $56,880 |
| 6 | $65,160 |
| 7 | $73,460 |
| 8 | $81,780 |
$10 Farmers' Market Coupons (seasonal)
The Farmers' Market @STCC is your source for fresh and locally grown produce. The college provides a limited number of $10 coupons to students interested in shopping at the market. The market operates on Wednesdays from 12 p.m. - 3 p.m., and is located on the campus green across from Building 13. Be sure to check your student emails, or campus signage, for dates of operation as they vary each season.
Location
Putnam Hall (B17), Room 118
Walk-ins or appointments
Monday through Friday
8:00 a.m. - 4:00 p.m.
Contact
413-755-5761
cas@stcc.edu