Open Access Admissions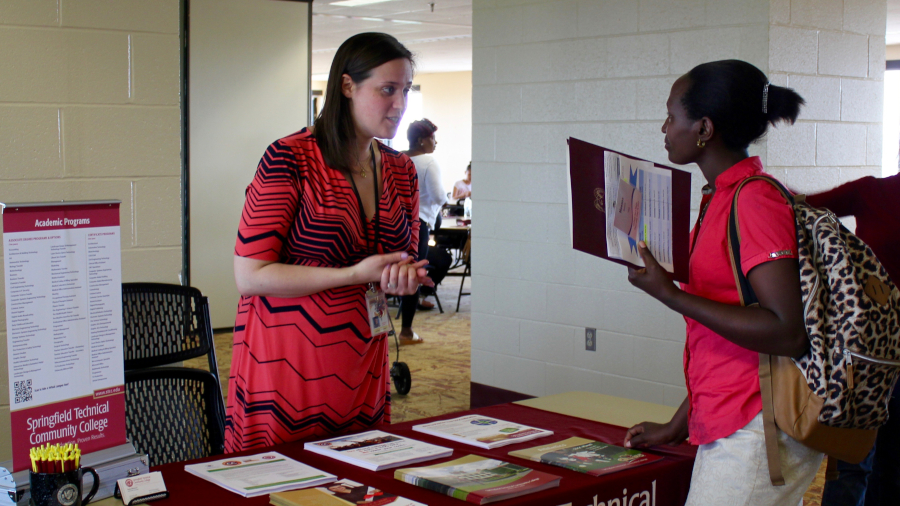 You've decided you want to go to college and heard that Springfield Technical Community College (STCC) has an open enrollment policy. Perhaps you're wondering, "What does open admissions or open access mean?"
It's a good question and one that the STCC Admissions Department often hears from people interested in becoming a student at the college. We know that you've made a big decision to go to college, and some of the terms can be confusing.
That's why we have put together the following questions and answers about our policy of open admissions, sometimes referred to as open access, open enrollment or inclusive admissions.
Frequently Asked Questions About Open Enrollment
STCC maintains an open admissions policy, which means the college will admit anyone who has earned a high school diploma or high school equivalent (GED or HiSET) from an accredited high school.
The policy helps meet the college's mission to support students as they transform their lives. Additionally, open admissions policies are designed to reduce barriers to higher education. Without them, many students who come from lower-income families or underprivileged backgrounds would be unable to attend college. STCC is proud to serve a diverse population that includes many students who are the first in their family to go to college.
Students who struggled in high school might not have received the required grades to get into colleges with selective enrollment policies. For many students, a college with an open access policy provides an opportunity to prove to themselves they can achieve success on a college level. Open enrollment also removes a psychological barrier for some students who might feel overwhelmed by the application process at colleges with competitive enrollment policies. Some students prefer open admissions colleges because they can get exposed to a more diverse group of students than they would find at schools with strict admissions policies.
Open access colleges are leading the way at improving graduation rates, according to an article in the National Center for Public Policy and Higher Education. To help students succeed, STCC provides strong support services including tutoring; academic, career, and transfer advising; help with applying for financial aid; college success seminars; new student orientation; and more. Many colleges with selective admissions policies don't offer the wide variety of supports found at STCC.
Generally, open admissions policies are used by two-year community colleges like STCC. Most four-year colleges will require students to take standardized tests such as the SAT or ACT. They also may consider an applicant's grade point average in high school and not accept them if their grades were not good enough.
Students attending STCC are provided with over 400 transfer options to four-year colleges without the need to take any standardized test. Through our many four-year college partnership agreements, STCC students are guaranteed acceptance to a number of four-year colleges and universities often with scholarships included. By earning a degree at STCC, those students also transfer their credits and often only have two more years left to complete their bachelor's degree.
If you have other questions, please contact STCC Admissions. Send an email to admissions@stcc.edu or call (413) 755-3333.