RamCard Student ID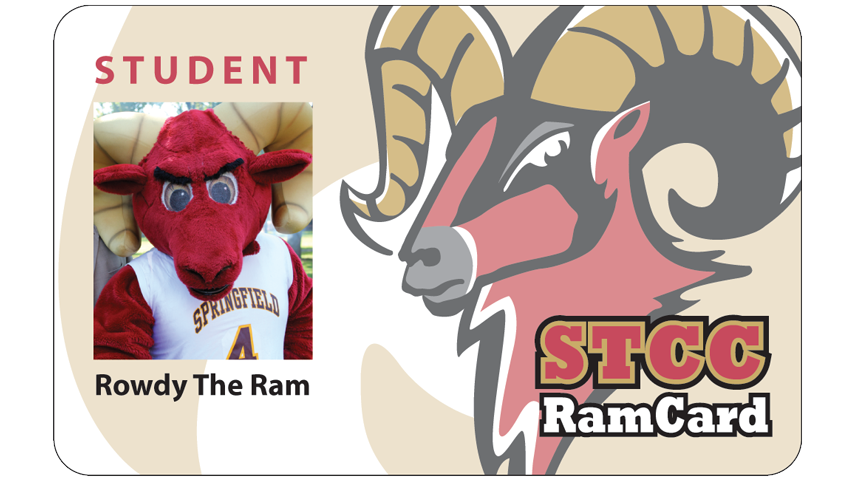 The STCC RamCard is your official STCC identification. It is needed for printing, library use, Fitness Center self-identification, etc. You are required to carry it at all times when on campus and present it when requested to do so by a College official. Card usage is subject to STCC policies and procedures and is nontransferable. If presented by anyone other than the pictured cardholder, the card will be confiscated and all privileges revoked. Cardholders are required to immediately report lost or stolen cards to the RamCard Office. A replacement fee will be charged if lost, damaged, or stolen.
How to Obtain a RamCard
Register for classes. Please note, it may take up to an hour after you register for your classes for our system to update so we can create your RamCard.

Visit the RamCard Office at Ira H. Rubenzahl Student Learning Commons (B19), Room 171.

A valid state or government-issued photo identification such as a driver's license or passport must be presented at the time your RamCard photo is taken and when RamCards are picked up (the college cannot accept permits for a Ramcard as these are not valid for identification).
Contact
RamCard Office
Ira H. Rubenzahl Student Learning Commons (B19), Room 171
413-755-3378
ramcard@stcc.edu
Office Hours
Monday: 9 a.m. - 12 p.m.
Tuesday: 9 a.m. - 12 p.m.
Wednesday: 9 a.m. - 12 p.m.
Thursday: 9 a.m. - 12 p.m.
Friday: 8 a.m. - 12 p.m.
If you can't make it during our office hours, please send us an email requesting an appointment.
Note: Our last appointment of the day will be at 4:30 p.m. Monday through Thursday, and 3:30 p.m. on Friday.