Newly trained blackjack dealers look forward to next round of classes in January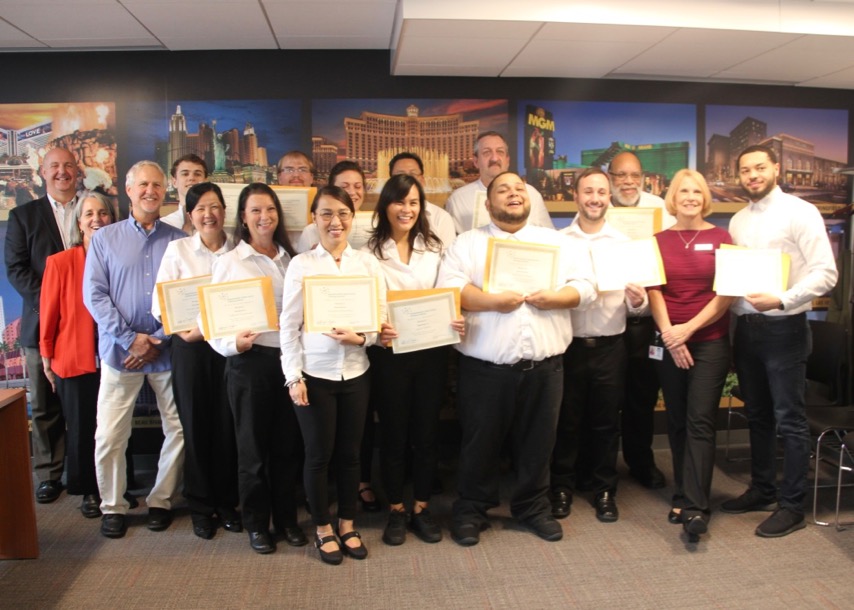 SPRINGFIELD, Mass. – He finished blackjack training this past fall, but Guillermo Godreau wants to learn as much as he can about table games. He hopes to be back at the Massachusetts Casino Career Training Institute in January, when new classes start.
"I want to learn all the games I can, just to have them. I think it's going to help me out later in my career," said Godreau, of Holyoke.
"I want to make this a long-term career," he added. "It's fun. You get to meet a lot of people. I see how all the pit bosses are living, and that's where I want to be."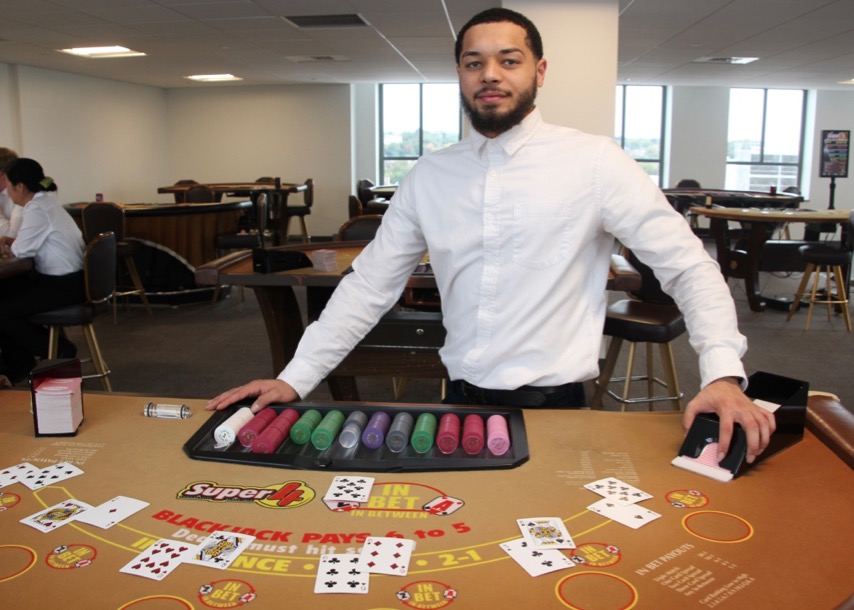 Over a dozen students, including Godreau, took the blackjack class earlier this fall and were handed their certificates of completion during a graduation ceremony on Oct. 22. To get an audition with MGM Springfield, students need to have training in at least two games. Most who are new to the gaming industry start with blackjack and then move on to carnival games, which are nontraditional casino games.
Holyoke Community College and Springfield Technical Community College, in collaboration with MGM, created the training school to help people learn skills to work at MGM Springfield.
MCCTI on Jan. 7 will offer its next round of classes for new and experienced dealers:
Blackjack (the first step for anyone interested in becoming a table games dealer)
Poker (for new dealers)
Roulette (for current MGM dealers)
Carnival Games (for a small group that just finished blackjack class)
Godreau had been working in security at MGM Springfield and saw the wide range of gaming classes at MCCTI as an opportunity to start a new career. The entertainment complex, which officially opened Aug. 24, has hired about 3,000 people, including many trainees who went through MCCTI.
"Once this casino opened, I wanted to get in here quick," Godreau said. "I knew it could take me places."
Nicholas DeJesus, of Springfield, another graduate of the fall blackjack class, said he wants to get in on the ground floor with MGM Springfield.
If you're looking to get your foot in the door at MGM Springfield, the Massachusetts Casino Career Training Institute is a terrific place to start. Michele Cabral,

Director of MCCTI
"I wanted to be part of the first wave of people that are jumping on this," DeJesus said.
Having recently earned his blackjack certificate, DeJesus said he was ready to take the next step and get trained in carnival games. Like Godreau, he wants to learn more gaming and plans to enroll in classes in January.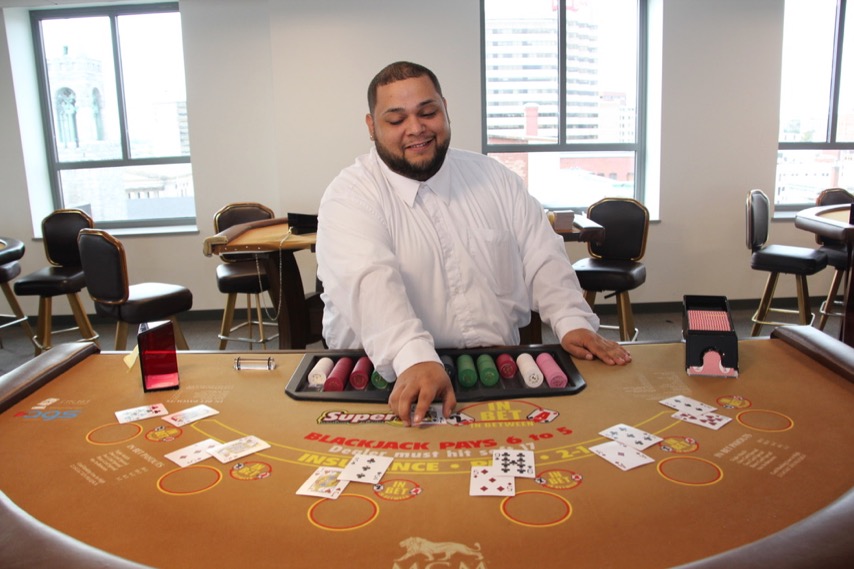 "It's exciting," DeJesus said. "It's a new industry. I live right around the corner. I hear the music from my house during the weekends. I'm going to be fully integrated into this. It's going to be a good experience."
Michele Cabral, director of MCCTI, attended the blackjack graduation ceremony on Oct. 22 and applauded the graduates who accepted their certificates.
"I'm so proud of the students who made a commitment to take the training classes here and get prepared for a new, exciting career here in Springfield," she said. "After they learn at least two table games, they get a chance to audition for MGM. About 80 percent of our graduates receive offers, and others decide to pursue other opportunities or choose to take additional classes at MCCTI.
"If you're looking to get your foot in the door at MGM Springfield, the Massachusetts Casino Career Training Institute is a terrific place to start."
MCCTI will offer classes starting Jan. 7. Visit www.mccti.org and click on "gaming school" to see the full schedule. Scholarships are available.
Click here to watch a YouTube video featuring Godreau, DeJesus and other blackjack graduates.
ABOUT THE MASSACHUSETTS CASINO CAREER TRAINING INSTITUTE (MCCTI)
The MCCTI was formed as a collaborating workforce development organization by the state's fifteen community colleges. The MCCTI has developed a Memorandum of Understanding with the Massachusetts Gaming Commission to work collaboratively regarding workforce certification, training, licensure and other requirements. The Institute is collaborating with Workforce Investment Boards/Regional Employment Boards (WIB/REB), the Massachusetts community colleges, resort casino and slot facility developers and operators, educators, training providers, unions, and community based organizations to provide recruitment, screening, career counseling, training and job placement strategies and solutions.
MEDIA CONTACT:
Jim Danko, (413) 755-4812, jdanko@stcc.edu