Our Presidents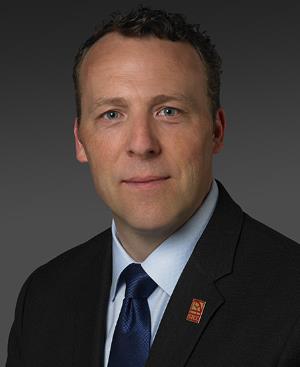 Dr. John B. Cook,
President 2016 – Present

The sixth president of Springfield Technical Community College (STCC), Dr. John B. Cook was appointed in 2016. As Chief Executive Officer, he manages an annual operating budget of $50 million, stewards a campus with one million square feet of infrastructure, oversees the efforts of 800 employees, and champions transformative experiences for the approximately 9,000 students enrolled in degree, certificate, and workforce training programs each year.
As president, Dr. Cook has led essential institutional evolution that coincides with dynamic changes in higher education, including strategic navigation of enrollment declines. During his tenure, STCC has launched a number of new degree and training options including a Health Science degree, Baccalaureate pathways in Nursing with Westfield State University, Urban Studies with Worcester State University, and Manufacturing with Northeastern University, as well as certificates in Brewing and the Internet of Things. STCC also developed and launched a statewide online water treatment training in partnership with other Massachusetts community colleges and the Massachusetts Colleges Online consortium. The college continues to invest significantly in early college efforts with area high schools, and hosts signature community engagement initiatives including STCC "College for Kids."
With a campus co-located on the grounds of the Springfield Armory National Historic Site, Dr. Cook facilitated a process resulting in the adoption of a comprehensive Campus Master Plan. Those efforts coincided with the opening in January 2019 of the $50 million Ira H. Rubenzahl Student Learning Commons, the first major campus infrastructure project in three decades. A federally designated Hispanic Serving Institution, at STCC Dr. Cook also prioritizes critical equity initiatives that seek to enhance the retention and graduation of female students, and students of color.
Prior to his appointment, Dr. Cook served as Vice President of Academic Affairs at Manchester Community College in New Hampshire. In his role as Chief Academic Officer, he was responsible for the administration, leadership, and oversight of all academic programs and faculty at the college. He also worked for 12 years at Granite State College, one of four institutions that constitute the public University System of New Hampshire; Granite State is known for being the leading provider of public online education in the state. He served in multiple roles including Assistant Dean of Faculty, and for a number of years Dr. Cook taught Research Methods and Educational Psychology part-time.
Dr. Cook holds a B.S. from St. Lawrence University in Psychology and Anthropology, a Master's degree in Community/Social Psychology from UMass Lowell, and a Ph.D. in Education (Curriculum/Instruction) from the University of New Hampshire. Active in the community, Dr. Cook serves on numerous boards including the Public Health Institute of Western Massachusetts and the Massachusetts Clean Energy Center.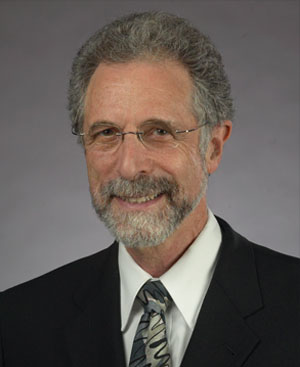 Dr. Ira H. Rubenzahl,
President 2004-2016
Dr. Rubenzahl had previously served as Vice President for Academic Affairs at Greenfield Community College, and then President of Capital Community College in Hartford. At STCC, he was instrumental in creating the Diversity Council, which sponsors workshops and events for the college community. His commitment to urban education and outreach to greater Springfield has resulted in a 68% increase in African American and Latino enrollment at STCC, which has been designated a Hispanic Serving Institution. Also, STCC's reputation for inclusion has attracted an increasingly diverse staff and faculty. Dr. Rubenzahl is responsible for a number of STCC "firsts" - national recognition as an Achieving the Dream Leader College for the advancement of student success goals; the opening of STCC's Veterans and Service Members Center; the Great Ideas at STCC idea-sharing initiative resulting in over 2,380 employee driven ideas to improve the way the college operates and assists students; the innovative TWO (Training and Workforce Options) partnership with Holyoke Community College, assisting area businesses; creating the Manufacturing Round Table with local manufacturers and educators to promote manufacturing in our region; leading the Mass Green Initiative to create a skilled workforce in "green" technologies; locating the Gateway to College high school on campus to help students who have dropped out of high school or who may not graduate, to obtain a high school diploma and earn college credits. Most recently, he has collaborated with the Commonwealth to renovate the historic Building 19 on the campus, to a modern, energy-efficient Student Learning Commons. On October 18, 2016, at the official groundbreaking ceremony the building was officially named the Ira H. Rubenzahl Student Learning Commons.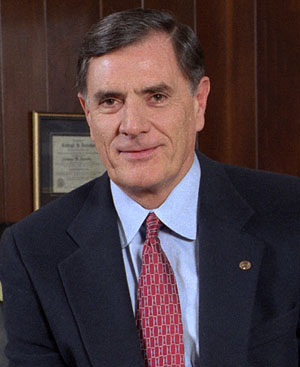 Dr. Andrew M. Scibelli,
President 1983-2004
Dr. Andrew M. Scibelli served as biology professor, registrar, and community relations director at STCC. During his subsequent 21 years as president, he inspired and energized faculty and staff, bringing STCC to regional and national prominence. He also served on the Board of the American Association of Community Colleges. Under Dr. Scibelli's leadership, STCC: expanded academic programming, becoming the most comprehensive community college in New England; constructed the 7-floor Anthony M. Scibelli Hall; forged strong links with the community, including establishment of health clinics operated by our academic programs and serving area residents, and formed partnerships with corporations such as IBM and Ford Motor Company.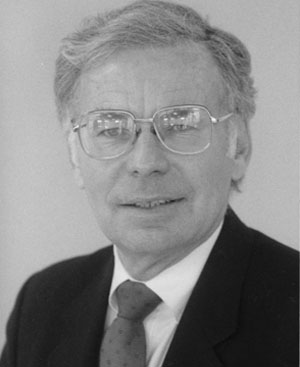 Leonard J. Collamore,
President 1981-1983
Leonard Collamore was a founding professor at STCC, teaching European History and Western Civilization for more than 30 years. For two years, he served the college as president, and considered himself "very fortunate to have had the opportunity to serve this fine institution," noting that "because of STCC, thousands of lives have been enriched." After military service, Leonard taught at area high schools while earning his M.Ed. Meeting Charles V. Ryan started a different course for Len's life, as he became mayoral aide for six years, and in that capacity assisted Dr. Garvey and Rep. Scibelli in their quest to create STCC. Having been asked by Dr. Garvey to teach at the new college, Leonard left the mayor's office in June, and spent the summer with hammer and nails, helping to build classrooms for the fall. In 1968, Leonard was elected to the first of six consecutive terms on the Springfield City Council, and was later elected to the Hampden County Commission, where he served for 18 years, several of those years as chairman. Leonard was also the creator, producer and head writer of the award-winning, long-running high school quiz show "As Schools Match Wits" on Channel 22. Leonard was known as an expert on Christopher Columbus, and amassed a significant collection of books and memorabilia on the subject. He also led student tours to Europe, particularly to areas associated with Columbus.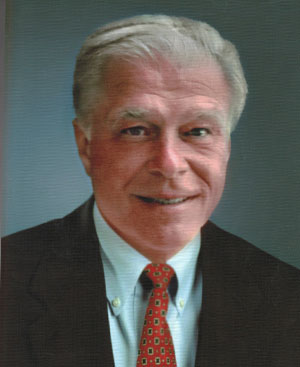 Dr. Robert C. Geitz,
President 1974-1981
STCC's second president was a brilliant, multi-talented man, an engineer and inventor as well as an artist. He held degrees in chemical engineering and mechanical engineering. As a Navy lieutenant during WWII, Robert Geitz served as a fighter director on a destroyer which was sunk by a kamikaze attack in the battle of Okinawa. Surviving that attack, he served aboard the destroyer Madison in Tokyo Bay when the Japanese surrender was signed. Prior to WWII, Dr. Geitz was involved in research at a primary production facility for the Manhattan Project. In the early 1950s, he worked for Dupont Co. and then Lever Brothers, where he developed and held the basic patent for Dove soap. Dr. Geitz began teaching at STCC in 1968, as chair of the division of math, natural science, and engineering transfer. As president of STCC, he oversaw the design of the engineering and science building Putnam Hall, led the five-year reaccreditation of STCC, created the student development program, merged several administrative offices into an admissions/registration center, and introduced new programs in what became the engineering technologies division. Dr. Geitz was a practicing inventor for most of his life, and was the registered holder for many patents. In the 1960s and early 1970s, he established his own company, Geitz Engineering, in Simsbury, CT. After retiring from STCC, he was a consultant to various companies and educational institutions in the U.S. and Mexico.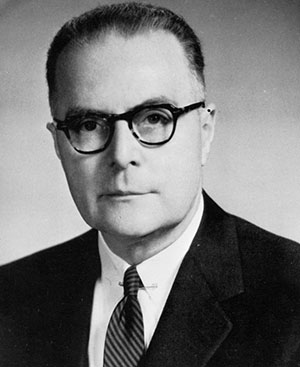 Dr. Edmond P. Garvey,
President 1967-1974
STCC's founding president led a distinguished, wide-ranging career that took him from the military to private industry to education. He was an engineer, an innovator, a teacher, and most importantly, a visionary. Dr. Garvey was head of the quality control division for American Bosch in Springfield in 1940, when he resigned to form a pre-induction training program for the U.S Army Signal Corps at Trade High School. As a radio engineer at the Bosch, he had designed receivers, and held two patents. Dr. Garvey had followed his master's degree in education with graduate work as a Naval student at Harvard's Graduate School of Engineering, and at MIT. He joined the U.S. Naval Reserve in 1941 and was called to active duty immediately after Pearl Harbor in 1942, attaining the rank of captain. Dr. Garvey served eight years of active duty, also serving as commanding officer of the U.S. Naval Electronics Engineering School at MIT. Following the war, he commanded a Naval Reserve Surface Battalion. In 1950, Dr. Garvey turned to peacetime education, as director of Springfield Trade High School and director of vocational education for the city. In 1964, when Springfield Technical Institute was formed as a post-high-school arm of Trade, he added that responsibility. When Defense Secretary Robert McNamara announced the decommissioning of Springfield Armory, Dr. Garvey was appointed to the U.S. Armory Planning Committee to assist in finding a use for the facility. When STCC was established, Dr. Garvey was appointed as its first president on July 1, 1967.