Springfield Technical Community College 52nd Commencement ceremony May 30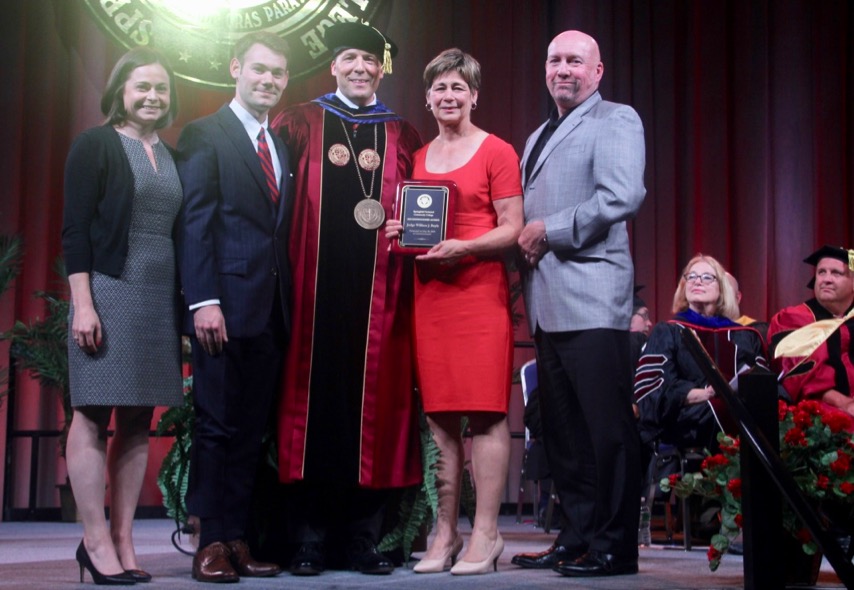 WHEN: Thursday, May 30, at 6:30 p.m.
WHERE: MassMutual Center, Springfield
DETAILS: Approximately 965 students in the Class of 2019 are expected to receive diplomas or certificates from Springfield Technical Community College.
Breakdown of credentials:
609 associate in science degrees
226 associate in arts degrees
97 certificates of completion
33 certificates
Student population data:
Age range for STCC graduates: 18 years old to 74 years old. Approximately one-half of the students graduating are older than 26.
Of those graduating, 57 percent of the graduates are female; 43 percent of the graduates are male; 52 percent are white; 23 percent are Hispanic; 14 percent are black; 11 percent identify as "other."
Speakers:
STCC Board of Trustees Chair Christopher C. Johnson - message to the Class of 2019
STCC President Dr. John B. Cook - welcomes the Class of 2019
Student Speaker Erica A. Keeley - greetings from the Class of 2019
Student Trustee Karolyn M. Burgos Toribio - Invocation
STCC Distinguished Alumnus 2019: Retired Judge William J. Boyle
Hon. William J. Boyle (STCC Class of 1976) is a noted jurist and a pillar of the Greater Springfield community. A lifelong resident of the city, Judge Boyle has dedicated his life to its citizens and repaying the kindness and opportunity that was shown to him.
Raised by a widowed mother on Jenks Street, Judge Boyle and his two brothers sought education as a means to transcend their standing. A graduate of Springfield's Trade High School, Judge Boyle studied the printing vocation, beginning his higher education at STCC. He completed additional studies at Western New England University where he obtained a Bachelor's Degree in Marketing and his Juris Doctorate.
In his career of more than 35 years, Judge Boyle has worked as a prosecutor for the Hampden County District Attorney's office, established a private practice, served on the Springfield City Council (including two terms as President), and presided over Springfield District Court as its First Justice. Judge Boyle is an accomplished runner (completing 8 Boston Marathons). He is known for his humor and wit which he dispenses freely and often from the bench. Above all, he is a proud husband to Rose of 31 years and a proud father of Kathryn, Margaret, and Martin.
"This is a very humbling moment," said Judge Boyle. "Thank you to the STCC Alumni Association and the greater STCC community for this great honor. My mother always instilled the importance of furthering my education as a way up in the world. That started for me at STCC. It was the beginning of my journey. I am grateful to the wonderful teachers who supported me during my years as an undergraduate and who continued mentoring me after graduation. STCC's mission statement rings true – it truly does support students as they transform their lives. Mine included. Thank you again."
Tonight, in recognition of his service as a prosecutor and judge, and his commitment to making a meaningful difference in our community, we are honored to recognize William J. Boyle as the 2019 Distinguished Alumnus of Springfield Technical Community College.
About Springfield Technical Community College www.stcc.edu:
Founded in 1967, Springfield Technical Community College (STCC), is located on 35-acres of the Springfield Armory National Historic Site and is a major resource for the economic vitality of western Massachusetts. As the only technical community college in Massachusetts, STCC, an Achieving the Dream Leader College, offers a variety of career programs unequalled in the state. STCC's highly regarded transfer programs in business, engineering, liberal arts, science and technology continue to provide the most economical option for students pursuing a four-year degree. With an annual enrollment of over 6,400 day, evening, weekend, and online students, STCC is a vibrant campus rich in diversity.