STCC offers in-state tuition to hurricane evacuees from Puerto Rico, U.S. Virgin Islands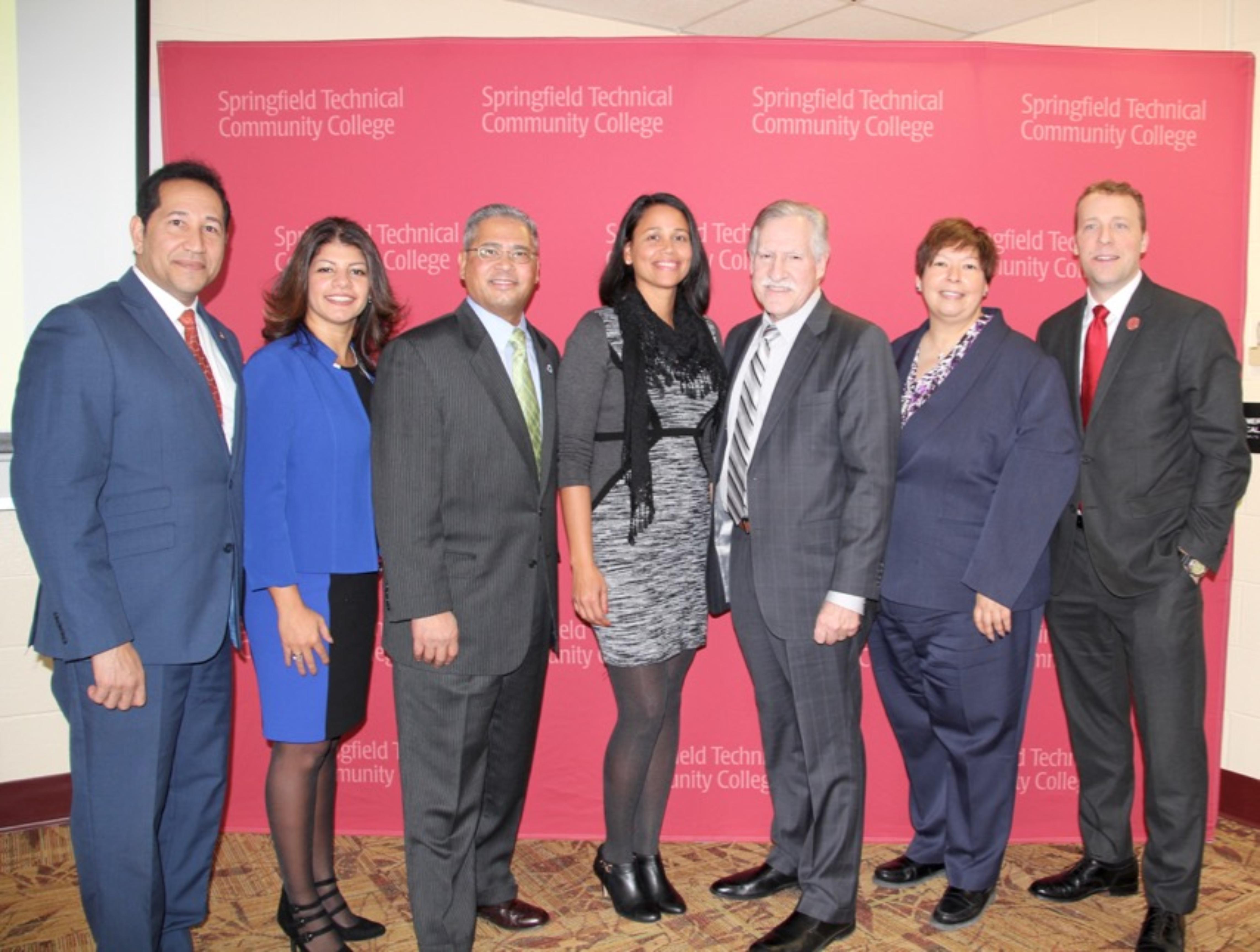 From left to right, state Rep. Carlos Gonzalez of Springfield; Waleska Lugo-DeJesús, director of the Healing Racism Institute of the Pioneer Valley; state Rep. Jose Tosado of Springfield; Lidya Rivera, STCC Director of Community Engagement; Massachusetts Higher Education Commissioner Carlos E. Santiago; Holyoke Community College President Christina Royal; and STCC President John B. Cook.
The Massachusetts Board of Higher Education (BHE) voted Dec. 12 to grant in-state tuition rates to evacuees from Puerto Rico and the U.S. Virgin Islands who have been displaced by Hurricane Maria. With the Dec. 12 vote, the state community colleges, state universities and the University of Massachusetts campuses will offer in-state tuition rates immediately through spring semester 2018.

"Hurricane Maria left a devastating impact on the Commonwealth of Puerto Rico, causing major disruptions for students and families who have relocated to Massachusetts," Governor Charlie Baker said. "Our administration is working collaboratively to provide critical resources and opportunities for our fellow Americans from Puerto Rico and the U.S. Virgin Islands during this difficult time, and I am pleased the board approved this important opportunity to provide in-state tuition to make education more affordable for these students."

To qualify for in-state tuition rates, students must provide documentation of their displacement and meet all the admission and transfer requirements of a public higher education institution. Although students will be still required to pay fees and other education-related expenses, the savings differential – in-state versus out-of-state - can be significant.

For example, an evacuee enrolling at Springfield Technical Community College, would save more than $5,000 a year by paying in-state rates. While students will continue to remain eligible to participate in federal financial aid, they will not be immediately eligible for state financial assistance.
"We want newcomers from Puerto Rico and the U.S. Virgin Islands to know that we welcome them and our door is wide open with unique, career-ready programs," STCC President John B. Cook said at a news briefing held at the college on Dec. 13.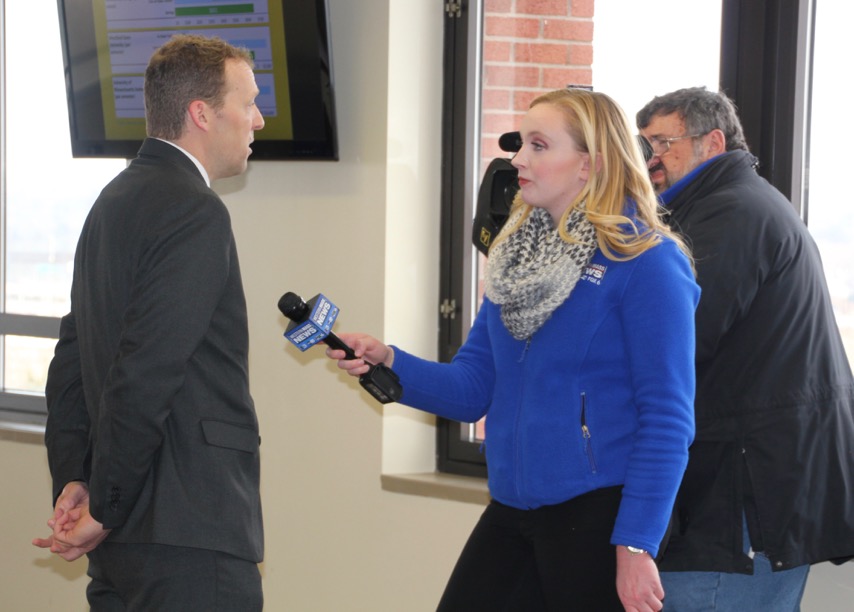 "Granting in-state tuition rates to students relocating temporarily to Massachusetts because of the devastation caused by Hurricane Maria is an important part of what the Commonwealth is doing to help people from Puerto Rico and the U.S. Virgin Islands," Education Secretary James Peyser said.

"While we expect the number of students who take advantage of the resident tuition rates to be modest, the Board's vote today helps ensure that any student who wants to continue with his or her education here will find it easier to do so," said Massachusetts Commissioner of Higher Education Carlos E. Santiago, who is a native of Puerto Rico. "Our goal is to make sure that no one's college dreams are derailed by the roar of a hurricane."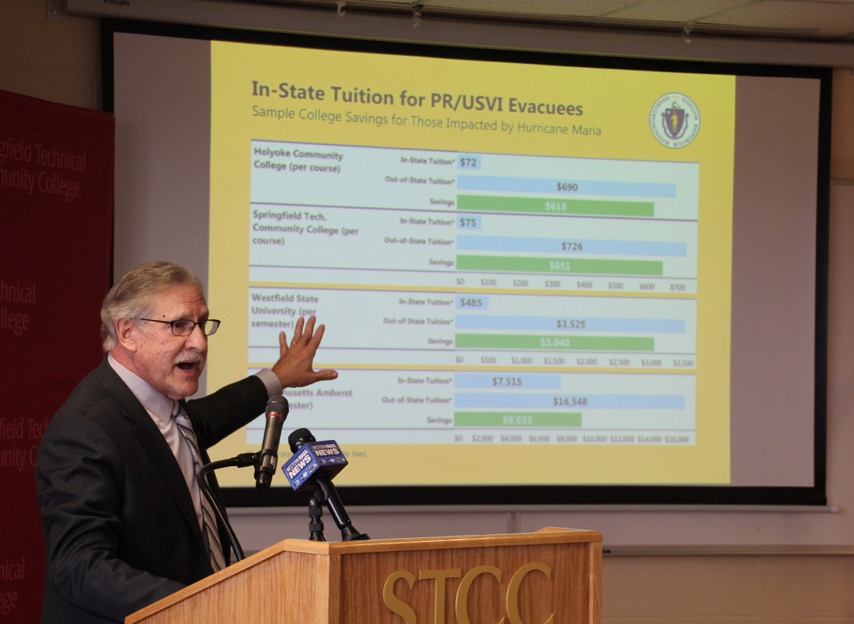 "I'm very proud of the Board for taking action today to assist student evacuees," said Chris Gabrieli, Chairman of the Board of Higher Education. "This is a gesture that aligns with the Baker-Polito Administration's plans to request financial assistance for local school districts that are receiving an influx of evacuees. We are helping those who have been uprooted from their communities and need support as they begin to recover from significant losses."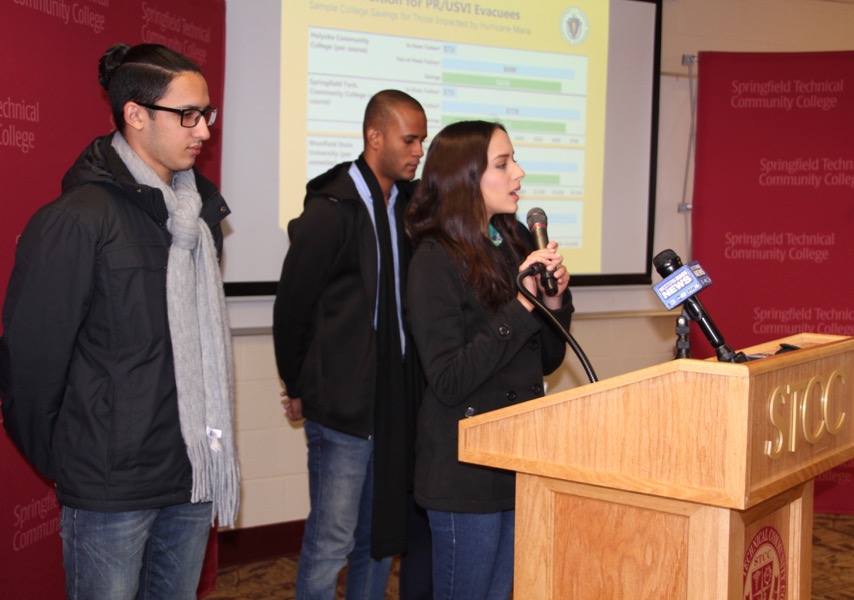 In November, Governor Baker announced plans to request additional school funding to help local school districts pay for the education of children who have been evacuated. The number of evacuees fleeing the impact of Hurricane Maria has increased in recent weeks, and additional families are expected to arrive after the holidays.

This is not the first time Massachusetts extended relief and humanitarian aid to students and families impacted by federally declared disasters. Students displaced by Hurricane Katrina were offered in-state tuition waivers in 2005-2006. The BHE also approved a 2001 tuition waiver for spouses and dependents of victims of the September 11th attacks.
The BHE motion and a Frequently Asked Questions (FAQs) document can be found at www.mass.edu.
To apply at STCC call (413) 755-3333 or visit www.stcc.edu/apply.