STCC to offer new industry-related airbrushing workshop for makeup, tanning, nails and body art
SPRINGFIELD, Mass. – Springfield Technical Community College is offering what may be the first course of its kind in the region: Industry-Related Airbrushing.
The 20-hour workshop is designed to provide instruction and hands on experience in the airbrushing application of make-up, nail design, temporary body art and tanning.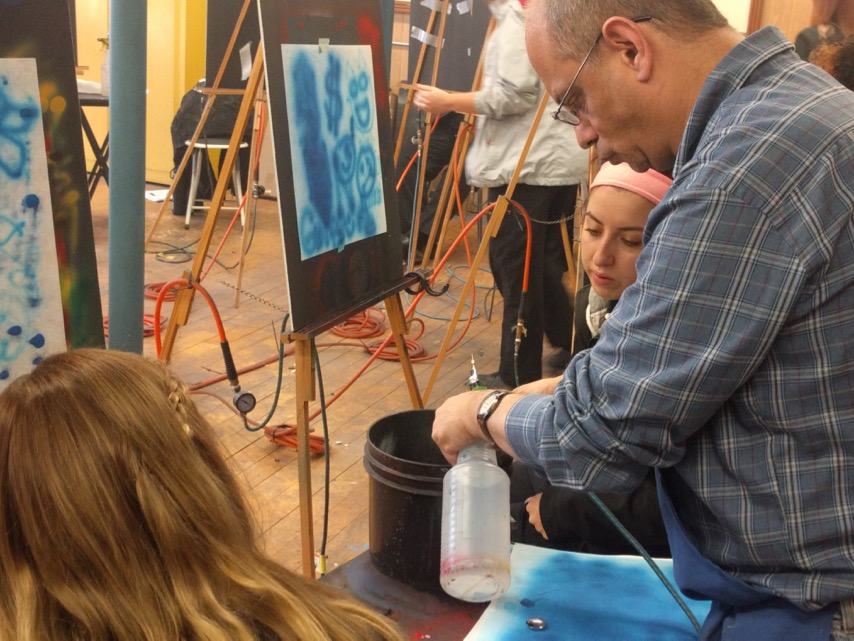 The workshop, which starts July 10, is 20 hours spread over five consecutive Monday afternoons. The sessions will run from 3 p.m. to 7 p.m. The cost is $350.
"We work closely with local employers, and they tell us what they what want their employees to know," said Ruth Butler, Clinical Instructor from the Cosmetology Department at STCC. "We think this workshop will be interesting and enjoyable for everyone, but may be especially helpful for those that are working or looking for work in the industry."
Younger students are encouraged to attend. Students must be 16 years of age or older or at least entering their junior year of high-school to participate.
"If a young person takes this workshop and sees that they have a talent or an interest in taking additional classes, we'd be happy to help them to succeed in this field." Butler said.
Matt Kriftcher, department chair for Graphic Communications and Photography at STCC, has been a professor of airbrushing techniques for over 20 years. He co-teaches the workshop.
"Limited spaces for this course are available due to STCC's dedication to providing low faculty-to-student ratios to ensure constant feedback and detailed learning opportunities," Kriftcher said.
Students must supply a few nominal items. For more information or to enroll online, visit www.stcc.edu/wt and search: Airbrushing. To enroll in person, go to STCC Building 6, Room 146, or call (413) 755-4225.
About Springfield Technical Community College
Founded in 1967 and located on 35 acres of the Springfield Armory National Historic Site, STCC is a major resource for the economic vitality of Western Massachusetts. As the only technical community college in Massachusetts, STCC, an Achieving the Dream Leader College, offers a variety of career programs unequalled in the state. STCC's highly regarded transfer programs in business, engineering, liberal arts, science and technology continue to provide the most economical options for students pursuing a four-year degree. With an annual enrollment of more than 8,500 day, evening, weekend and online students, STCC is a vibrant campus rich in diversity.
For more information about STCC, visit www.stcc.edu. Follow us on Facebook and Twitter (@S_T_C_C).
Media Contact:
Jim Danko, (413) 755-4812, jdanko@stcc.edu