STCC to put students on 'fast track' to a customer service career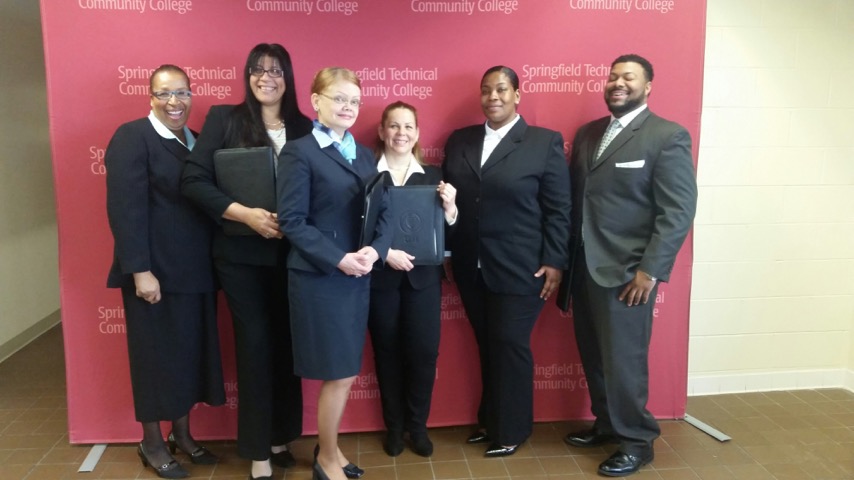 SPRINGFIELD, Mass. – Springfield Technical Community College again will offer a 16-week "fast track" customer service certificate training program designed to help students develop a range of skills, from interview techniques to job hunting strategies.
The fast track option allows students to earn 24 college credits over two 8-week sessions that begin Oct. 24. They can apply these credits directly to an associate degree in business administration. Four courses are offered per session, and classes are held Monday-Friday, 8 a.m. to 2:30 p.m.
An STCC fast track customer service certificate allows people to become eligible for jobs in a number of different industries, including call center operations, financial services, sales, hospitality, customer service for manufacturing operations and retail and other organizations.
"Customer service employees typically are considered the 'face' of the companies they represent. They need to have good problem-solving skills," said Lidya Rivera-Early, GPSTEM (Guided Pathways to Success in Science, Technology, Engineering and Mathematics) project director at STCC. "Customer service is a great starting point for a career in any company."
Rivera-Early said someone working in customer service will need a good foundation of skills in marketing, computer literacy, communication and business etiquette to support the needs of both the customer and employer.
Requested by area industry partners, the Fast Track Customer Service Essentials Certificate program will help students develop essential workforce readiness skills.
"Our fast track program will include career readiness courses to support students as they transition to employment," Rivera-Early said.
The program will include speed interview networking sessions and job placement assistance. Students will hear from guest speakers and go on company tours.
To enroll in the program, contact the STCC Admissions Office at (413) 755-3333 or visit www.stcc.edu/admissions. To attend an information session, call Ana Sanchez at (413) 755-4789. Space is limited, and financial aid is available.
About Springfield Technical Community College
Founded in 1967 and located on 35 acres of the Springfield Armory National Historic Site, STCC is a major resource for the economic vitality of western Massachusetts. As the only technical community college in Massachusetts, STCC, an Achieving the Dream Leader College, offers a variety of career programs unequalled in the state. STCC's highly regarded transfer programs in business, engineering, liberal arts, science and technology continue to provide the most economical option for students pursuing a four-year degree. With an annual enrollment of more than 8,500 day, evening, weekend and online students, STCC is a vibrant campus rich in diversity.
Media Contact: Jim Danko, Coordinator of Media Relations, (413) 755-4812, jdanko@stcc.edu