STCC's 'Heart of a Man' series to explore masculinity, gender stereotypes
SPRINGFIELD, Mass. – Springfield Technical Community College will host a virtual series designed to engage men in conversations about masculinity, gender stereotypes, interpersonal violence, race, politics and social justice.
The Heart of a Man series features three online discussions beginning this fall semester. STCC students and the general public can register for these events by visiting stcc.io/heart. All events are free and open to the public.
"The series was created to engage men in very important conversations that impact communities of color as well as provide a space to connect students who are men with leaders in our community," said Vonetta Lightfoot, Multicultural Affairs operation manager. "Shortly after the death of George Floyd, I felt it was necessary to get men in a room to discuss and debrief these societal issues that affect their daily existence and create a vehicle for healing and change."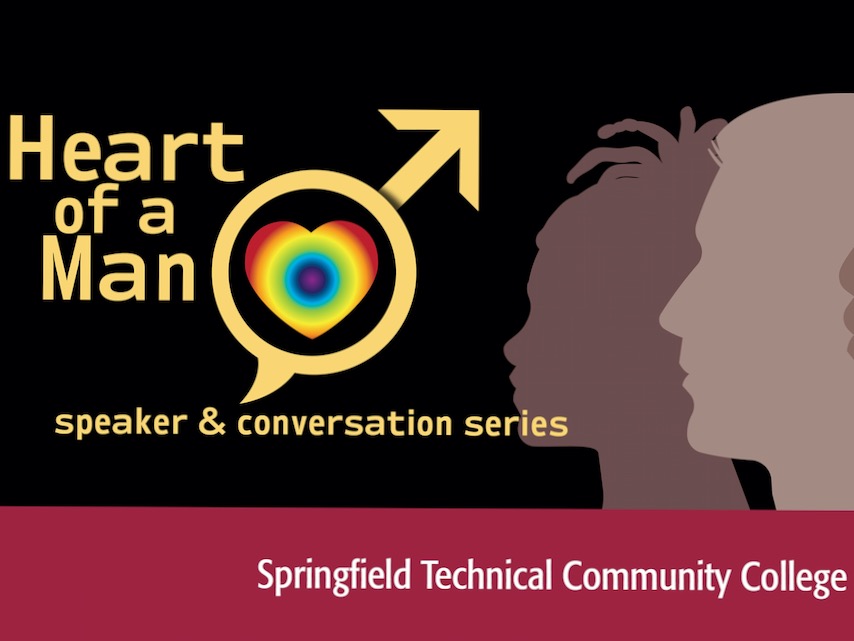 Lightfoot and Cynthia Breunig, Violence Prevention Coordinator at STCC, created the series, which will be moderated by James Lightfoot III, director of Education and Youth Programs for the Urban League of Springfield. Lightfoot created the Male Initiative for Leadership and Education (MILE) at STCC. Designed to provide inclusive academic support, mentoring and community engagement opportunities to male students at STCC, MILE is currently running under new leadership, Dr. Kiyota Garcia-Woods and Gustavo Acosta of the STCC Academic Advising and Transfer Center. STCC is actively recruiting students to engage in the program. MILE is a partner for the Heart of a Man Series.
The events will feature a moderated discussion with each panelist followed by a dialogue with the audience. Some of the panelists include M. Quentin B.L. Williams, Esq., author, educator, international speaker, former FBI agent, former federal prosecutor and former NFL/NBA executive; and Kevin Powell, author, activist, writer and entrepreneur.
The following are the three Heart of a Man events:
Oct. 22, 2 p.m., "From the Heart: A Dialogue on Healthy Masculinity"
Nov. 12, 2 p.m., "The Heart of a Father: A Dialogue on Healthy Relationships and Interpersonal Violence"
Dec. 3, 2 p.m., "Black and Blue: A Dialogue on Police Violence and Men of Color"
"This is the very beginning of the conversations we would like to have with students and the community about very important issues," Breunig said. "The hope is that the conversation will extend beyond the scheduled virtual meetings to engage more people in the college community."
Interested in applying to STCC? Visit stcc.edu/apply or call Admissions at (413) 755-3333.
About Springfield Technical Community College
STCC, the Commonwealth's only technical community college, continues the pioneering legacy of the Springfield Armory with comprehensive and technical education in manufacturing, STEM, healthcare, business, social services, and the liberal arts. STCC's highly regarded workforce, certificate, degree, and transfer programs are the most affordable in Springfield and provide unequalled opportunity for the vitality of Western Massachusetts. Founded in 1967, the college – a designated Hispanic Serving Institution – seeks to close achievement gaps among students who traditionally face societal barriers. STCC supports students as they transform their lives through intellectual, cultural, and economic engagement while becoming thoughtful, committed and socially responsible graduates.
MEDIA CONTACT:
Jim Danko, jdanko@stcc.edu, (413) 755-4812