Training & Workforce Options provides workshops for CRRC MA Corp.
SPRINGFIELD, Mass. – Employees at CRRC MA Corp. enhanced their skills with help from the Training & Workforce Options (TWO) collaborative between Holyoke Community College and Springfield Technical Community College.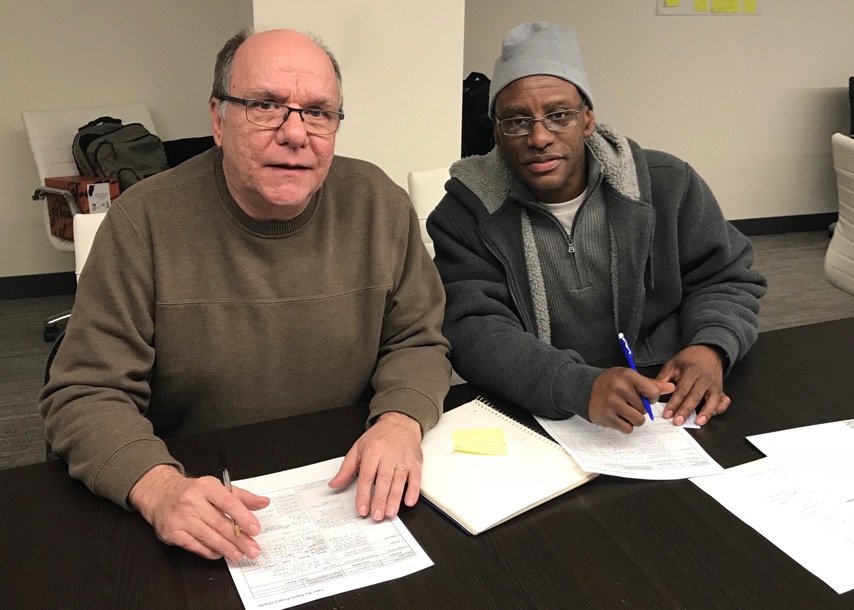 At CRRC MA, the rail car company in Springfield, workers successfully completed training workshops and received Lean Six Sigma Training Certification. TWO presented 51 "Lean Six Sigma White Belt" certificates to 51 CRRC workers and the higher level "Lean Six Sigma Yellow Belt" certificates to 26 workers.
Lean Six Sigma is a methodology used to teach employees about process improvement, variability, process performance and the specific roles different team members play.
The training, facilitated by TWO, was held at the CRRC MA factory, where subway cars for Boston's MBTA will be manufactured. White Belt training took place Oct. 3-12 and Yellow Belt training took place Dec. 5-14.
TWO offers a variety of professional development training to employers. For a free consultation and to learn more, contact Tracye Whitfield, TWO's director of contract sales for manufacturing, IT and general business. Call (413) 552-2316 or email Whitfield at tlwhitfield@hcc.edu.
###
About Training and Workforce Options (TWO)
Training and Workforce Options (TWO) is a formal workforce development collaborative of Springfield Technical and Holyoke Community College, designed to optimize employer access to high quality training and education at affordable rates. TWO offers customized employee training, organizational planning, workforce needs assessments and assistance with Workforce Training Fund applications.
Between the two colleges there are dozens of training disciplines offered that complement and strengthen one another. TWO is capable of designing and customizing any curriculum to meet employer needs, and will train on-site or at either of the colleges.
CONTACT:
Jeff Hayden, Executive Director, TWO
(413) 552-2587, jhayden@hcc.edu