Amy H. Carberry Fine Arts Gallery
The Amy H. Carberry Fine Arts Gallery presents approximately six exhibits each academic year featuring works by artists of local and national repute, as well as STCC student work. All exhibits are supported in part by funding from the School of Arts, Humanities and Social Sciences. The gallery is free, open to the public, and handicapped accessible.
The Amy H. Carberry Fine Arts Gallery is open Tuesday through Friday 12:30 p.m. to 4:30 p.m., and Saturday 10 a.m. to 2
---
Exhibitions
Spring 2019
Pittsburgh artist Brian Gaither, Paintings
In collaboration with Multicultural Affairs
Friday, February 1, 2019, through Thursday, February 28, 2019
Artist Talk Via Skype from China: TBA
In celebration of Black History Month, the gallery presents Gaither's recent large-scale monochrome paintings critiquing the hierarchies within society and how those hierarchies uphold social relations that perpetuate injustices. Issues of police brutality, the killing of unarmed African Americans, and other iconic figures confront the viewer.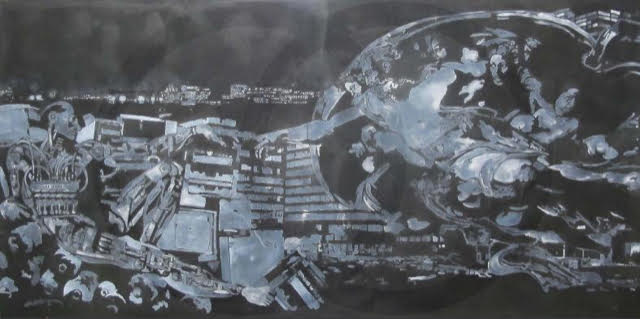 Gaither, a Penn State School of Visual Arts MFA graduate, has been awarded the prestigious 2016 Civil Society Institute Fellowship Award from the Vermont Studio Center, a four-week residency program for visual artists. His painting, "Accountability," was shown at the African American Museum in Philadelphia in an exhibition called "Outcry!," which addressed the killing of unarmed African Americans. Another of Gaither's paintings, "Allegory of Justice," was accepted by the Wiseman Gallery at Rogue Community College in Grants Pass, Oregon, for its November exhibit, "Exercising Authority: Racial Minorities in the American Legal System." http://bdgaither.net
---
Special gallery event on Thursday, March 7, 2019, 6 p.m. to 8:30 p.m.-- "The Art Salon" returns to Springfield. http://www.theartsalon.com
The ArtSalon is a dynamic social evening of engaging presentations by established and emerging artists in the Pioneer Valley.
The ArtSalon provides an opportunity for artists and designers of all mediums to present their work and ideas in a format called Pecha Kucha (pronounced peh-chak-cha) of 20 slides x 20 seconds each. Come meet and join the artists, creators, critics, and collectors in a friendly, social gathering of conversations about the arts in our community.
Participating artists to be announced. Open to the public and free parking on campus.
---
Sandra Matthews--Photography
Tuesday, March 5, 2019, through Saturday, April 6, 2019
"Meet and Greet" Reception: Tuesday, April 2, 2019, 9:45 - 11:15 a.m.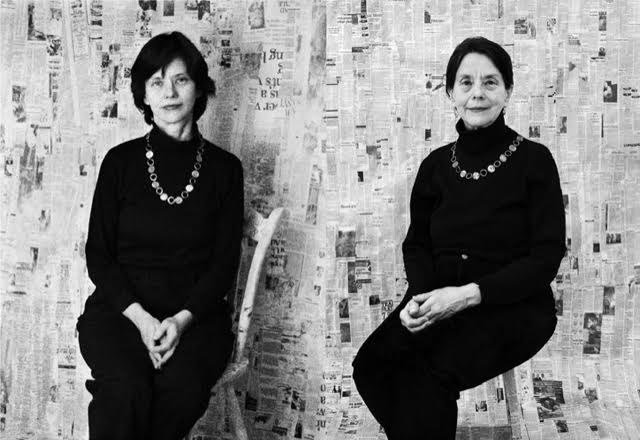 Sandra Matthews, associate professor emerita of film and photography, is a graduate of Harvard University (B.A.) and the State University of New York at Buffalo (M.F.A.). Her photographic work is represented in collections including the Smith College Art Museum; the Henry Art Gallery, Seattle; the Block Museum of Art, Chicago; the Fogg Art Museum, Harvard University; the Victoria and Albert Museum, London; and the Women In Photography International Archive at Yale University. Matthews is co-author, with Laura Wexler, of Pregnant Pictures (Routledge, 2000), a cultural history of photographs of pregnant women in the U.S. In 2010 she founded, and currently edits, the Trans-Asia Photography Review (tapreview.org), an online scholarly journal published by Hampshire College and devoted to the discussion of historical and contemporary photography from East Asia, South Asia, and Southeast Asia.
http://www.sandra-matthews.com
---
STCC Student Art Work: Spring Showcase
Tuesday, April 23, 2019, through Saturday, May 4, 2019
Student Artists' Reception: Thursday, April 26, 10:00 a.m. - 11:30 p.m.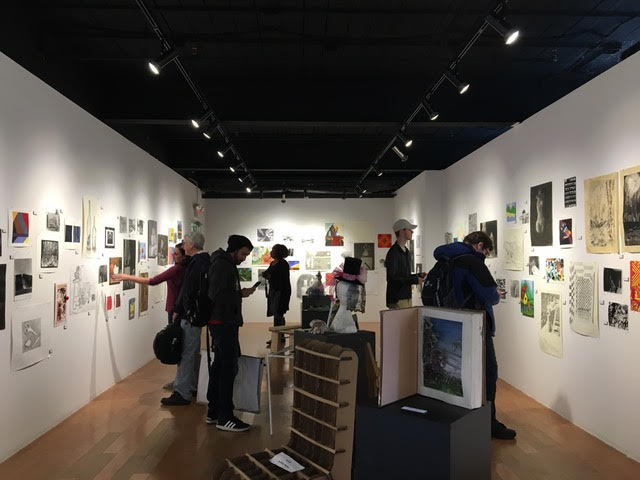 Each year, the Annual Student Spring Exhibition invites the Fine Arts faculty to select work to showcase their students' finest portfolios. From colorful paintings to intricate prints, charcoal drawings to tradition gelatin silver photographs, and many other outstanding design projects, all artwork represents the culmination of a semester's work in the Fine Arts Department at STCC.
You can view an archive of all exhibitions on the Past Gallery Exhibitions page.
---
The Camera Obscura Room
2018-2019 Academic Year: The Camera Obscura Room, an annex to the Amy H. Carberry Fine Arts Gallery on the campus of S.T.C.C., is free and open to the public between September and May when the gallery is open and exhibitions are on view.
In this camera obscura, you can see Pearl Street, in full color and motion. This should sound familiar since the same is true, in a basic way, to how your eyes work to see or how a camera works. Five minutes is recommended to allow your eyes some time to adjust and you can enjoy the full effect of this educational and entertaining experience.
What is a Camera Obscura? In Latin, the term, "camera obscura" means literally "dark room." The laws of optics dictate that light travels in straight lines and when rays of light reflect off objects outside a darkened room, some of those rays traveling through a small hole or aperture in a window, reform on the opposite wall; upside down & backwards!
---
Call for Exhibition Proposals
The college invites all area artists, photographers, video and installation artists to an open call for exhibition proposals to present and/or produce an exhibition in collaboration with the fine arts gallery.
Location:
Building 28, first floor, on the Pearl Street side of the STCC campus.
Hours:
Tuesday through Friday 12:30 p.m. to 4:30 p.m.
Saturday 10:00 a.m. to 2:00 p.m.
Or by appointment
Contact Information:
Sondra Peron
Coordinator of Amy H. Carberry Fine Arts Gallery and Cultural Programming
Assistant Professor, Fine Arts Department
Darkroom/Office: Building 17, Room 508
http://www.sondraperon.com
speron@stcc.edu
Gallery phone: 413-755-5258
Gallery email: gallery@stcc.edu
Mailing Address:
Amy H. Carberry Fine Arts Gallery
Springfield Technical Community College,
One Armory Square Suite 1
P.O. Box 9000, Springfield, MA 01102-9000