Campus Police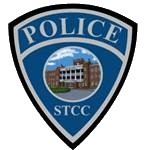 Dial 9-1-1 in case of emergency

All other matters, dial (413) 755-4220
On behalf of the men and women of the Springfield Technical Community College Police Department, welcome to our website and thank you for visiting. The STCC Police Department is committed to providing a safe and secure educational and working environment for students, faculty, staff, and visitors. Through progressive training and ethical conduct, our department provides and maintains the delivery of quality services. We are committed to excellence and diversity. Our organizational values are reflected in our mission statement and are carried out by all members of our department.
The involvement of the community is critical to the success of our efforts. We constantly seek input and would like to know and understand how we can better serve you as a member of our community.
We invite you to join us in the pursuit of maintaining a safe campus. Feel free to contact me directly if you have any questions, comments or concerns.
Jose "Joe" Rivera
Chief of Police - Sr. Director of Public Safety
STCC Police
Contact Us
STCC Police
Building 9
1 Armory Sq.
Springfield, MA 01105
413-755-4220 (direct)
413-755-6304 (fax)