EMT, CNA Plus classes starting in January at STCC
Emergency Medical Technician (EMT) Program

SPRINGFIELD, Mass. - Springfield Technical Community College will again offer its popular Emergency Medical Technician (EMT) Training Program starting in January.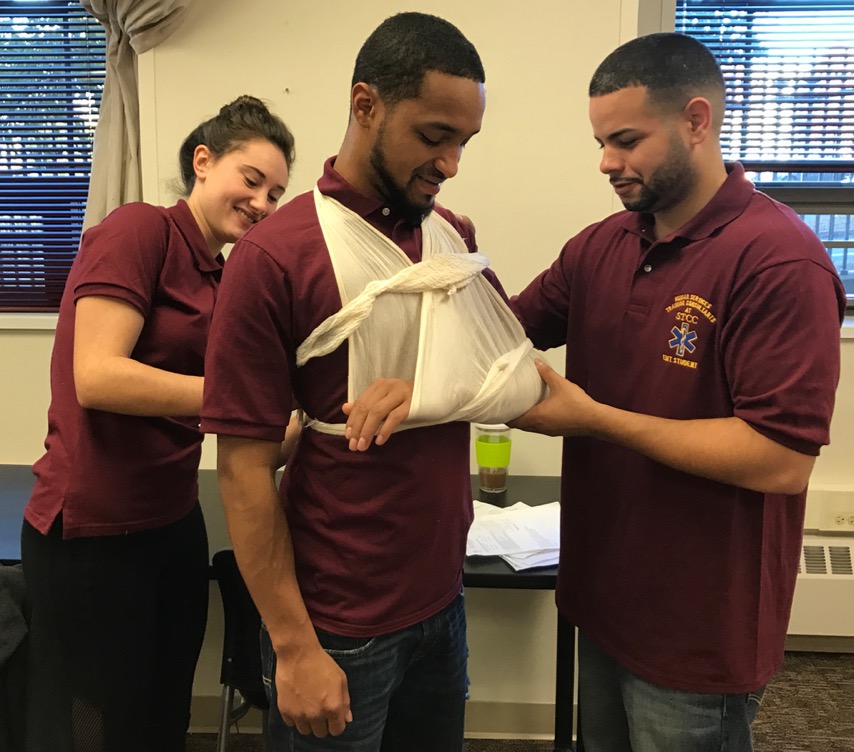 The EMT program consists of about 171 hours of lectures, 15-20 hours of online instruction, an auto extrication class and an eight-hour clinical hospital emergency room observation designed to prepare the student for the Massachusetts State Certification Examination.
The program, based on the Department of Transportation curriculum for Basic Emergency Medical Technician, is approved by the Massachusetts Office of Emergency Medical Services.
"The EMT program gives the student an excellent foundation in Basic Life Support skills and techniques and patient assessment," said Paul Sheehan, director of the Workforce Development Center at STCC.
Daytime and evening classes start Jan. 22.
"This program always fills up long before the start date and applications are now being accepted," Sheehan said.
Certified Nurse Aide (CNA) Plus Program

SPRINGFIELD, Mass. – STCC in January will offer the Certified Nurse Aide (CNA) Plus Program, which offers a pathway to a field where jobs are in demand.
The employment of CNAs is projected to grow by 19 percent, faster than average, according to the U.S. Department of Labor, which projects employers will add 279,600 CNA positions during the next decade.
The program at STCC is designed to provide participants with job skills that will allow entry into the health care field as well as preparation for the Massachusetts state board examination to become a Certified Nurse Aide (CNA).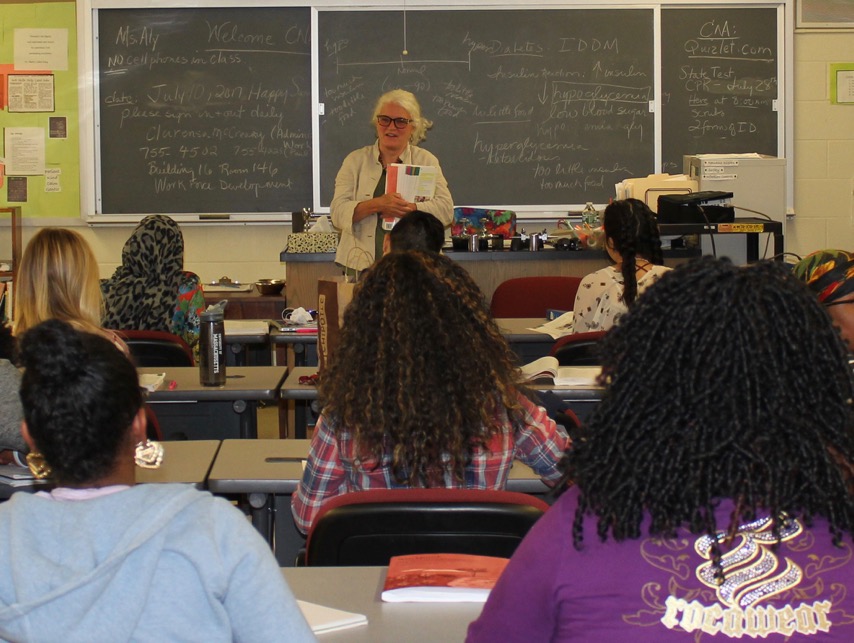 Day classes, which start Jan. 22, will be held Monday-Thursday, 9 a.m.-2:30 p.m. Students will receive clinical experience in a local nursing home under the supervision of Registered Nurse (RN) instructors. Major topics will include vital signs, moving and turning patients, personal care basics, bed making, bed bath and feeding, record keeping and responding to emergencies.
This course will also include a Home Health Aide Training Certificate and an Enhanced Alzheimer's Module. Students will attend a job fair scheduled at the conclusion of this program.
Evening Classes for BASIC CNA start Jan. 28, and will be held Monday-Friday, 4 p.m.- 9:30 p.m. The Workforce Development Center at STCC offers a wide variety of entry-level health programs.
Visit www.stcc.edu/wdc or call (413) 755-4225 to enroll in either program.
About Springfield Technical Community College
Founded in 1967 and located on 35 acres of the Springfield Armory National Historic Site, STCC is a major resource for the economic vitality of Western Massachusetts. As the only technical community college in Massachusetts, STCC, a designated Hispanic Serving Institution and an Achieving the Dream Leader College, offers a variety of career programs unequalled in the state. STCC's highly regarded transfer programs in business, engineering, liberal arts, science and technology continue to provide the most economical options for students pursuing a four-year degree. With an annual enrollment of more than 7,700 day, evening, weekend and online students, STCC is a vibrant campus rich in diversity.
For more information about STCC, visit www.stcc.edu. Follow us on Facebook and Twitter (@S_T_C_C).
MEDIA CONTACT:
Jim Danko, jdanko@stcc.edu, (413) 755-4812