Gateway to College at STCC leads to opportunities for Springfield student
SPRINGFIELD, Mass. – Camelia Reid loved her experience at Gateway to College at Springfield Technical Community College, but she almost passed on the program when she went to an information session.
"I was under the impression that the program was for students who dropped out of high school," Reid said. "But I found out it wasn't just for dropouts. I felt like everyone was in different situations. I decided to join the program – and it ended up exceeding my expectations."
Reid, now 20, credits Gateway with helping her prepare for success in college. She worked hard and took advantage of the resources at Gateway to College and at STCC.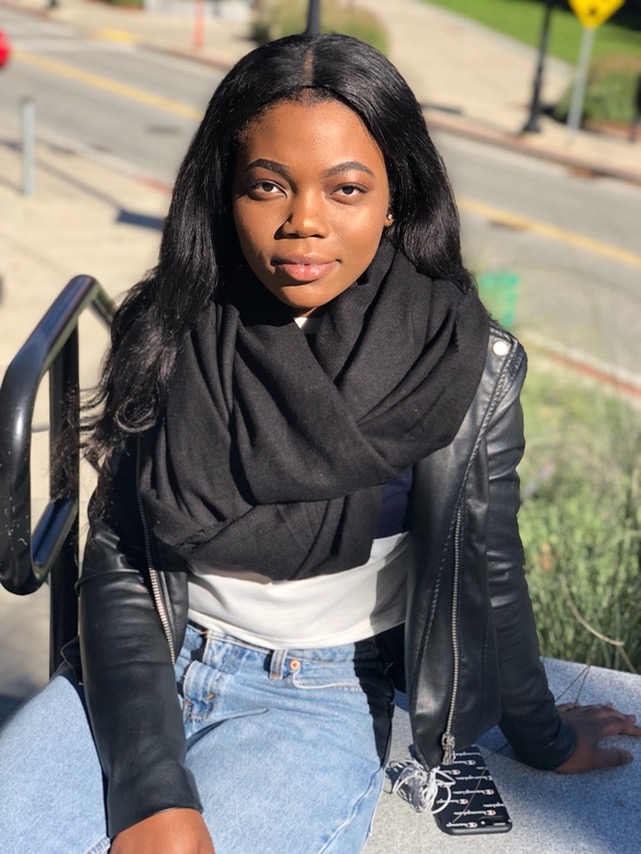 After graduating from the program, she enrolled in STCC's digital media production program. She was able to carry over 28 college credits earned through Gateway. That meant Reid was able to graduate from STCC after only three semesters.
After earning her associate degree, she transferred to Fitchburg State University, where she's now majoring in communication with a minor in professional writing.
Reid said Gateway provided a strong support system that extended beyond academics.
"Gateway was a really good experience," she said. "It's like a family. You can also talk to them not just about academic issues, but about things going on at home. When I am in town, I always go and visit them."
Gateway to College at STCC allows students between 16 and 20 years old who have dropped out of high school or who are not on track to graduate to earn their high school diploma and receive college credit in a supportive environment. It's also a scholarship program that pays for books and college tuition.
Through the program, students living in Springfield can obtain a high school diploma and earn college credits at the same time. Many Gateway students go on to finish certificate programs, associate degrees and transfer to four-year colleges.
STCC President John B. Cook said the Gateway to College program at STCC is a life-changing experience for many students who might have otherwise fallen through the cracks.
"We've seen countless success stories out of Gateway to College at STCC since we started the program in 2013," Cook said. "We are so proud of these talented students, and I am grateful for our collaboration with Springfield Public Schools on this unique opportunity."
Gateway was a really good experience. It's like a family. Camelia Reid,

Graduate from Gateway to College at STCC
Born in Jamaica, Reid grew up in Springfield. After her mother passed away when she was 8 years old, Reid went to live with her aunt. Reid ended up applying to Gateway on the advice of a family friend when she was 16. Her aunt thought she'd be more successful at Gateway than at the public high school.
But Reid said she left the initial Gateway information session thinking the program would not be a good fit either. Fortunately, she changed her mind and decided to follow through.
"People should definitely give Gateway a shot," Reid said. "It's a really good opportunity. I'm glad that I went back that second time instead of thinking Gateway wasn't for me. It really put me ahead."
At Gateway, she enjoyed meeting classmates from different backgrounds. She liked the one-on-one interaction with faculty and staff, which she said is critical for students who have faced hardships.
"They make you feel comfortable, and you want to talk with them," she said. "There are kids with family issues, and you can talk to the staff like they're your mom or aunt."
Gateway to College Director Jennifer Sanchez described Reid as pleasant, easy-going and responsible.
"She was a smart girl who really enjoyed learning," Sanchez said. "Her determination was very inspiring to me."
Anita Gallers, academic counselor at Gateway, worked closely Reid when she was a student in the program.
"When she started the program, she seemed quiet, reserved and unsure of herself. I feel like the program really helped her grow as a student, be ready for college and come out of her shell in a way that allowed her to pursue communications and media as her interest," Gallers said. "The fact that we were here to support her through the end of high school and get her started in college I think gave her the confidence to pursue what she really wanted to pursue."
Interested in applying to Gateway to College at STCC? Visit stcc.edu/explore/communityed/gateway-to-college/ for more information.
About Gateway to College at STCC
Gateway to College is a competitive scholarship program funded through the Massachusetts Department of Elementary and Secondary Education which awarded STCC start-up support through the Massachusetts High School Graduation Initiative (MassGrad). Gateway to College also has a formal partnership with Springfield and Agawam Public Schools.
The cost of tuition, books and most fees are covered by the scholarship. In addition, students get assigned an academic counselor dedicated to their success. The academic counselor guides students through the college experience, teaches about careers, organization and time management and provides referrals to community resources.
Students must be able to earn their high school diploma by the age of 21 or 22 with an individualized education program
About Springfield Technical Community College
Founded in 1967 and located on 35 acres of the Springfield Armory National Historic Site, STCC is a major resource for the economic vitality of Western Massachusetts. As the only technical community college in Massachusetts, STCC, a designated Hispanic Serving Institution and an Achieving the Dream Leader College, offers a variety of career programs unequalled in the state. STCC's highly regarded transfer programs in business, engineering, liberal arts, science and technology continue to provide the most economical options for students pursuing a four-year degree. With an annual enrollment of more than 7,400 day, evening, weekend and online students, STCC is a vibrant campus rich in diversity.
For more information about STCC, visit www.stcc.edu. Follow us on Facebook, Twitter (@S_T_C_C) and Instagram (@stccpics).
MEDIA CONTACT
Jim Danko, (413) 755-4812, jdanko@stcc.edu