Internship gives STCC business student hands-on experience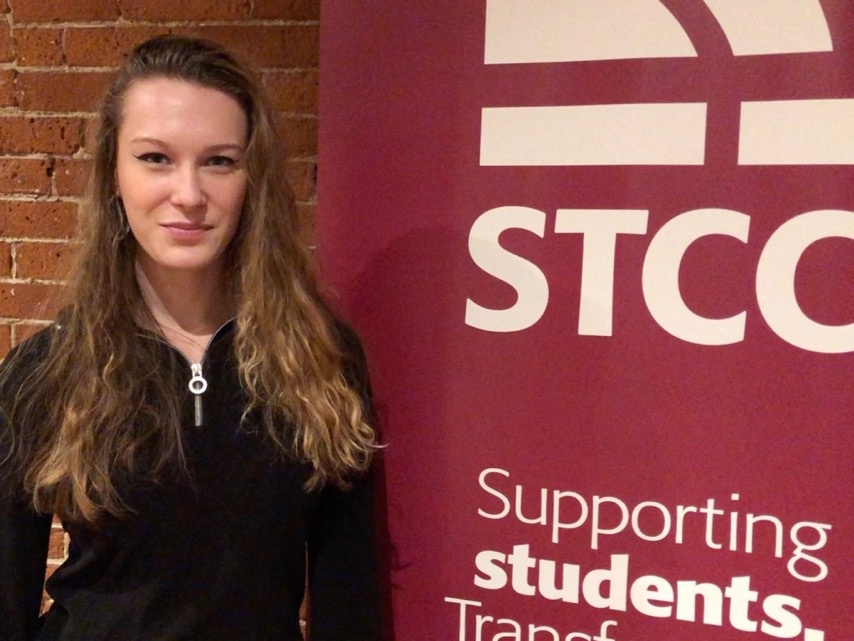 SPRINGFIELD, Mass. – Springfield Technical Community College student Julia Baker says she's not really "the classroom type."
Baker would rather learn in a real-world environment – and that's one reason why she jumped at the opportunity to serve as an intern at the Massachusetts Small Business Development Center.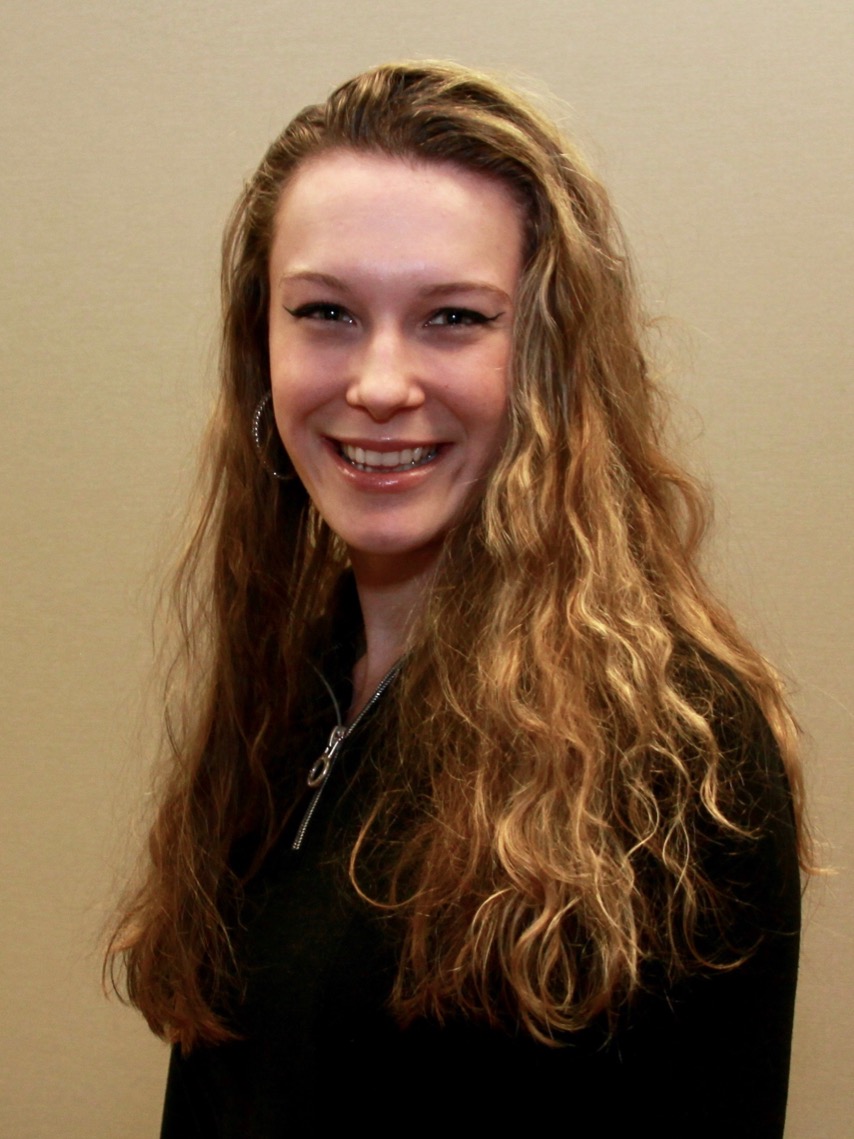 For a semester, the Southwick resident beefed up marketing efforts for several businesses that work with the MSBDC. She took photos, shot videos and offered social media advice. She was able to learn what makes small businesses tick – from startups to well-established companies.
Located in Springfield Technology Park, across the street from STCC, the development center provides easy access for student interns, said Anita Eliason, senior business advisor at MSBDC who oversees the interns. The development center, which is closely associated with the University of Massachusetts and the Isenberg School of Management, has mainly used interns from UMass and other four-year institutions.
Baker was the first intern from STCC, but won't be the last.
"She was terrific," said Eliason, noting another STCC intern is starting in January. "Julia was such an asset to us. She understands small businesses, and she has such good skills. She brought to life a newsletter that goes out. We embed videos in it. If you're going to do it well, it's a huge commitment. Julia just sailed into that role beautifully and produced some wonderful videos on our website."
The development center helps people with all phases of their business, from operations and finances to sales, marketing, vision and mission, Eliason said.
Eliason said STCC is a great fit for the development center given the physical proximity. "You can be here in five minutes," she said.
I did get to work with several business, which I think is a huge benefit for someone like me. Julia Baker,

STCC business administration student
Baker, who graduated in January 2020 with highest honors in Business Administration - Management, said she enjoyed the internship and gained valuable experience and insight. Some of the businesses were unusual. She took photographs for a sled dog company based in Western Massachusetts. She also had restaurateurs for clients. She took appealing photographs of food to display on their website.
Whatever type of business she was helping, she was creating projects that will become part of her portfolio. In addition, many clients want to continue to work with her.
Baker, who operates a drone business and shoots aerial photography and video, hopes to one day own her own marketing firm and apply some of the lessons learned from the internship.
"I did get to work with several business, which I think is a huge benefit for someone like me," she said. "You can see how different businesses operate. Some business were very established, so I could learn about the financial side of a company. Some businesses were brand new, and we would talk about finding a building."
STCC professor Diane Sabato, who teaches an entrepreneurship class, recommended Baker after speaking with Eliason about a need for marketing interns at MSBDC.
"Julia was a fantastic student," Sabato said. "The internship was a tremendous opportunity for her. They gave her an immense amount of flexibility and responsibility. She worked on video and editing projects as well as different marketing plans. Julia logged her work weekly, documenting her experience."
The internship helped Baker build up her portfolio and acquire clients for her own business. She gained valuable networking opportunities.
"The MSBDC internship is a great opportunity because the students, who are entrepreneurs themselves, can work with other startups," Sabato said.
Sabato said Baker's experience illustrates why students should consider an internship. She encourages her students to consider such opportunities to network and acquire skills they can list on their resumes.
"They can practice what they're learning in the classroom in a real-life setting and make connections with people they can meet up with later in their careers. It has a huge value for the students," she said.
Julia discusses the internship experience in a YouTube video.
Interested in an internship at STCC? Contact Internship Coordinator Gloryvee Diaz at (413) 755-5419 or email gdiaz@stcc.edu.
About Springfield Technical Community College
Founded in 1967 and located on 35 acres of the Springfield Armory National Historic Site, STCC is a major resource for the economic vitality of Western Massachusetts. As the only technical community college in Massachusetts, STCC offers a variety of career programs unequalled in the state. STCC's highly regarded transfer programs in business, advanced manufacturing, healthcare, liberal arts, and STEM fields continue to provide the most affordable options for students pursuing a four-year degree. With an annual enrollment of about 7,000 day, evening, weekend, and online students, STCC is a vibrant campus rich in diversity.
For more information about STCC, visit www.stcc.edu. Follow us on Facebook, Twitter (@S_T_C_C) and Instagram (@stccpics).
MEDIA CONTACT:
Jim Danko, (413) 755-3333, jdanko@stcc.edu