Manufacturing association to host event at STCC with Congressman Neal
SPRINGFIELD, Mass. – Representatives of manufacturing companies in Western Massachusetts will host a workforce development discussion on Monday at Springfield Technical Community College featuring U.S. Rep. Richard E. Neal as keynote speaker.
The event, scheduled 8:30 a.m.-11:30 a.m. on the Seventh Floor of Scibelli Hall at STCC, will feature panel discussions on workforce development and how to do business with defense contractors.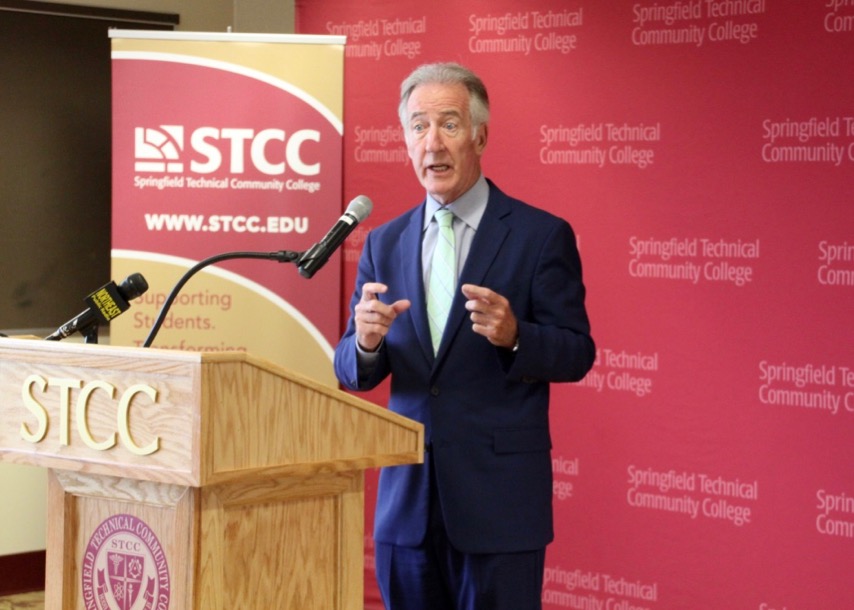 Recruiters from General Dynamics in Pittsfield will be on hand to talk to any STCC students or graduates about careers at their company.
Members of the Western Massachusetts chapter of the National Tooling and Machining Association, a group that promotes the precision manufacturing industry, can attend for free. There is a $10 fee for non-members to cover expenses. A continental breakfast will be served.
To register, visit www.eventbrite.com and search "WMNTMA" or "STCC."
About Springfield Technical Community College
Founded in 1967 and located on 35 acres of the Springfield Armory National Historic Site, STCC is a major resource for the economic vitality of Western Massachusetts. As the only technical community college in Massachusetts, STCC, a designated Hispanic Serving Institution and an Achieving the Dream Leader College, offers a variety of career programs unequalled in the state. STCC's highly regarded transfer programs in business, engineering, liberal arts, science and technology continue to provide the most economical options for students pursuing a four-year degree. With an annual enrollment of more than 6,400 day, evening, weekend and online students, STCC is a vibrant campus rich in diversity.
For more information about STCC, visit www.stcc.edu. Follow us on Facebook, Twitter (@S_T_C_C) and Instagram (@stccpics).
MEDIA CONTACT:
Jim Danko, (413) 755-4812, jdanko@stcc.edu