Networking event planned for women in STEM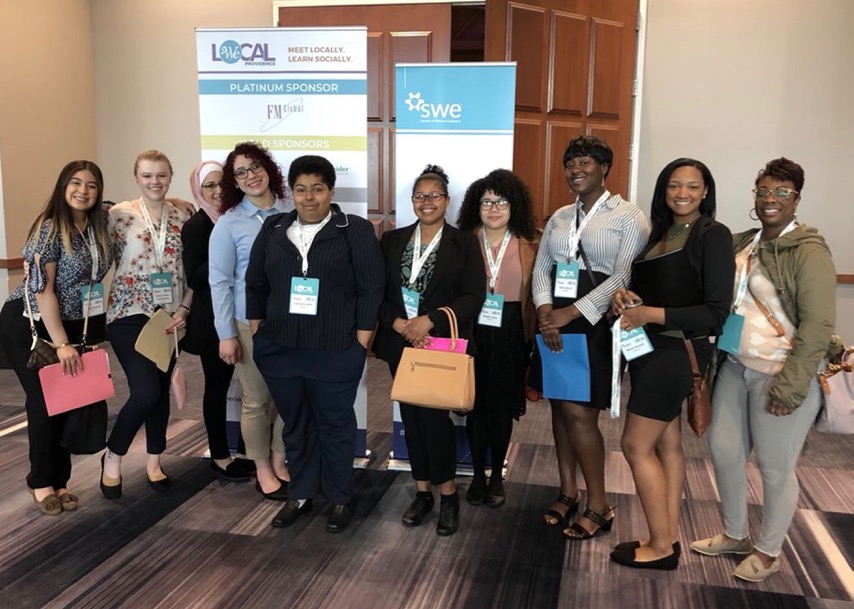 Western Mass. community colleges invite professionals to connect with students on Oct. 24
SPRINGFIELD, Mass. – The four community colleges in Western Massachusetts are spearheading a regional effort to connect female community college students with professional women working in science, technology, engineering and mathematics (STEM) fields.
Registration is now open for the event, which is scheduled for Oct. 24, 5 p.m.-8 p.m., at the UMass Center at Springfield. The event is free except for a $5 parking fee at the Tower Square garage.
The Society of Women Engineers affiliate at Springfield Technical Community College and the STEM Starter Academies at STCC, Berkshire, Greenfield and Holyoke Community Colleges are sponsoring the networking workshop they call #MySTEMStory. Organizers hope the event will help build a network for Pioneer Valley women in STEM.
The Oct. 24 gathering will feature a panel discussion and Q&A led by mechanical engineer Prasha Sarwate Dutra, a quality manager in a manufacturing facility in Rhode Island. She hosts a website and podcast called "Her STEM Story" to inspire women to pursue careers in STEM.
Beth McGinnis-Cavanaugh, a physics and engineering professor at STCC and faculty advisor to the college's SWE chapter, said #MySTEMStory creates a unique opportunity to connect STEM students and professionals.
"This will be an opportunity for professionals to inspire the next wave of STEM women by sharing their stories about successes, challenges, motivation and persistence in the STEM fields," McGinnis-Cavanaugh said. "We encourage professional women from any STEM field to join us."
McGinnis-Cavanaugh said many of her students have never met a professional woman working in the male-dominated world of STEM.
"Many of our students enrolled in STEM programs are lower-income or first-generation college students with backgrounds that simply don't afford them access," McGinnis-Cavanaugh said. "They don't have necessary, meaningful connections to professional role models. We thought a networking event would be a wonderful way to help them make those connections. The women who are studying today at STCC, HCC, GCC and BCC are the future of the STEM workforce. We need to do all we can to provide the peer and professional support that will help them persist and succeed."
This will be an opportunity for professionals to inspire the next wave of STEM women by sharing their stories about successes, challenges, motivation and persistence in the STEM fields. Beth McGinnis-Cavanaugh,

physics and engineering professor at STCC
According to the United States Department of Commerce's Women in STEM: 2017 Update, women filled 47 percent of all U.S. jobs in 2015, but held only 24 percent of STEM jobs. Undergraduate degrees are evenly divided between men and women, but women only make up about 30 percent of all STEM degrees.
Geraldine de Berly, vice president of academic affairs and chief academic officer at STCC, said the networking event reflects the college's focus on encouraging and nurturing women to excel in the STEM fields.
"I applaud the faculty and staff at the community colleges for their work in putting this important event together," de Berly said. "As the statistics show, women are underrepresented in STEM classrooms and related industries. We hope that #MySTEMStory inspires students and shows them they can pursue rewarding careers in science, technology, engineering and mathematics after graduation."
Melissa Paciulli, STEM project administrator at Holyoke Community College, said, "The vision we have for #MySTEMStory is to provide a place that will bring together STEM students, professionals and academics to help support, mentor and raise each other up.
"Being a woman in STEM can bring unique challenges, and students are going to have the opportunity to meet women who have learned how to navigate pathways to success," Paciulli said. "Please join us to talk, laugh and share your story in your STEM journey to help others."
Alysha Putnam, STEM Special Programs coordinator at Greenfield Community College, said the #MySTEMStory event provides area community college women an opportunity to access knowledge to help them grow and develop.
"We become inspired, motivated and encouraged when we know that others like us have gone out and done it before," Putnam said.
Connie West of the Berkshire Community College STEM Starter Academy is excited for the opportunity to elevate the conversation about the importance of women exploring STEM fields in higher education.
"It is important, especially in Western Mass., to increase access and opportunities for women to go into careers in the STEM field, and every opportunity we have as educators to highlight this with our students will hopefully yield meaningful outcomes in the future STEM workforce for our region," she said.
To register, visit tinyurl.com/MySTEMStory. Hors d'oeuvres will be served and a cash bar will be available. For more information, contact Beth McGinnis-Cavanaugh (bmcginnis-cavanaugh@stcc.edu), Melissa Paciulli (mpaciulli@hcc.edu) or Alysha Putnam (PutnamA@gcc.mass.edu).
About Berkshire Community College
Berkshire Community College (BCC) is a public, fully accredited, community college offering associate degree and certificate programs, as well as various other educational opportunities, primarily to the residents of Berkshire County and surrounding areas. Visit BCC online at www.berkshirecc.edu.
About Greenfield Community College
Lives change for the better every day at Greenfield Community College. Founded in 1962, GCC is located in the Pioneer Valley of Western Massachusetts and is the smallest of the 15 community colleges in the Massachusetts public higher education system. Accredited by the New England Association of Schools and Colleges, GCC offers: Associate degrees and career certificates in highly sought-after fields to prepare students for the region's growing knowledge-based economy; a wide variety of innovative programs with varied learning environments; and, customized workforce development training catered to specific industry needs and interests. GCC has transfer agreements with public and private schools throughout New England and nearly fifty percent of GCC students transfer to four-year colleges and universities. To learn more, visit www.gcc.mass.edu.
About Holyoke Community College
The first two-year college in the Commonwealth, HCC is widely recognized for its high-quality, affordable pathways to transfer or immediate entry into the workforce. A designated Hispanic Serving Institution, HCC serves a diverse community with more than 80 degree and certificate programs, comprehensive academic support services, innovative instruction, vibrant arts and cultural activities, and flexible online, blended, day, evening, and Saturday classes. The largest community college feeder to UMass Amherst, HCC is noted for transfer to selective liberal arts institutions, including Amherst, Smith, Mount Holyoke, Cornell, Brown, Brandeis and other top colleges and universities.
About Springfield Technical Community College
Founded in 1967 and located on 35 acres of the Springfield Armory National Historic Site, STCC is a major resource for the economic vitality of Western Massachusetts. As the only technical community college in Massachusetts, STCC, a designated Hispanic Serving Institution and an Achieving the Dream Leader College, offers a variety of career programs unequalled in the state. STCC's highly regarded transfer programs in business, engineering, liberal arts, science and technology continue to provide the most economical options for students pursuing a four-year degree. With an annual enrollment of more than 7,700 day, evening, weekend and online students, STCC is a vibrant campus rich in diversity.
For more information about STCC, visit www.stcc.edu. Follow us on Facebook and Twitter (@S_T_C_C).
MEDIA CONTACT:
Jim Danko, (413) 755-4812, jdanko@stcc.edu