Ribbon-Cutting Celebration for Student Learning Commons on Tuesday, Dec. 11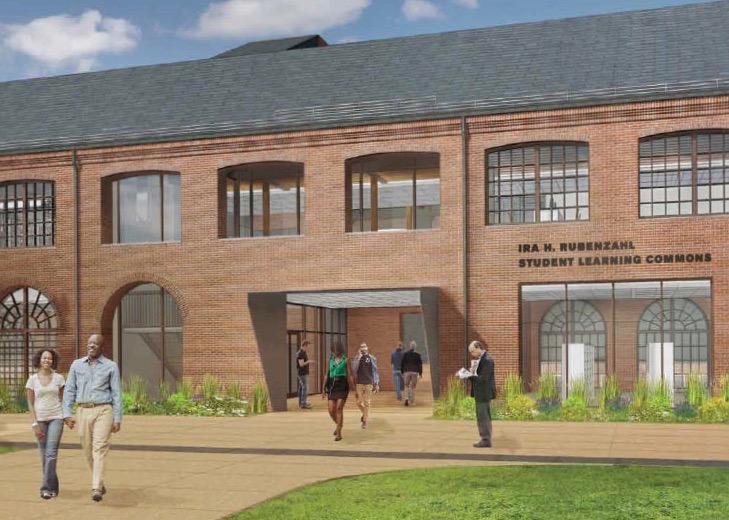 MEDIA ADVISORY
SPRINGFIELD, Mass. – Massachusetts Gov. Charlie Baker will be the featured speaker at a ribbon-cutting celebration on Dec. 11 to mark the opening of the Ira H. Rubenzahl Student Learning Commons at Springfield Technical Community College.
The Learning Commons, also known as Building 19, was built in the 19th century as a storehouse for supplies and has been revitalized into an energy-efficient facility and center of student life at STCC.
This is an RSVP event that will be live-streamed on the STCC Facebook page and will be available on the college's YouTube channel afterward.
WHEN:
Tuesday, Dec. 11, 1 p.m.
WHERE:
Springfield Technical Community College, Ira H. Rubenzahl Student Learning Commons (Building 19)
WHO:
Speakers will include:
Massachusetts Gov. Charlie Baker
STCC President John B. Cook
Denise Hurst, STCC Vice President of Advancement and External Relations
Christopher Johnson, Chair, STCC Board of Trustees
Ira H. Rubenzahl, Retired President, STCC
Springfield Mayor Domenic J. Sarno
State Sen. James T. Welch, D-Springfield
State Rep. Bud L. Williams, D-Springfield
Carol Gladstone, Commissioner, Division of Capital Asset Management and Maintenance
Karolyn M. Burgos-Toribio, STCC Student Trustee
About Springfield Technical Community College
Founded in 1967 and located on 35 acres of the Springfield Armory National Historic Site, STCC is a major resource for the economic vitality of Western Massachusetts. As the only technical community college in Massachusetts, STCC, a designated Hispanic Serving Institution and an Achieving the Dream Leader College, offers a variety of career programs unequalled in the state. STCC's highly regarded transfer programs in business, engineering, liberal arts, science and technology continue to provide the most economical options for students pursuing a four-year degree. With an annual enrollment of more than 7,400 day, evening, weekend and online students, STCC is a vibrant campus rich in diversity.
For more information about STCC, visit www.stcc.edu. Follow us on Facebook, Twitter (@S_T_C_C) and Instagram (@stccpics).
MEDIA CONTACT:
Jim Danko, (413) 755-4812, jdanko@stcc.edu