STCC announces expanded hours to enroll for Jan. 22 classes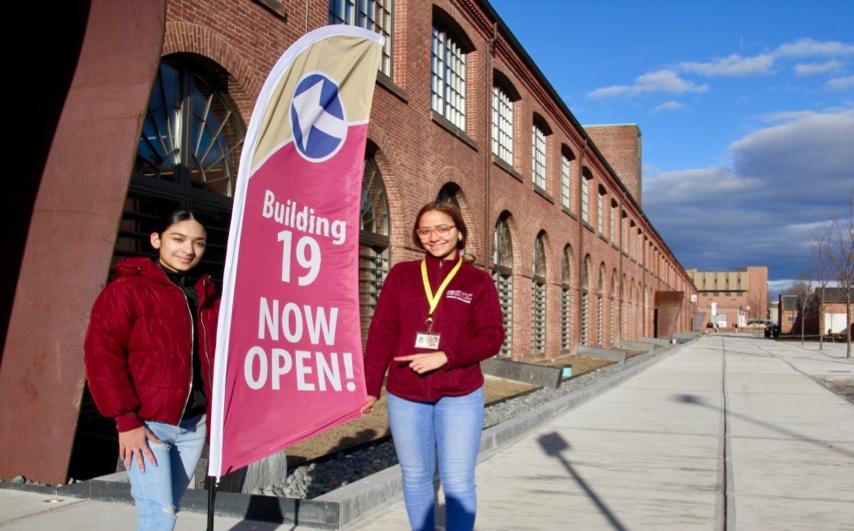 SPRINGFIELD, Mass. – Springfield Technical Community College has extended hours of operation for most enrollment offices to assist anyone who would like to sign up for spring semester classes, which start Jan. 22.
The following offices are now open 7:30 a.m.-7 p.m., Monday-Thursday, and 7:30 a.m.-5 p.m. on Fridays:
Admissions
Student Financial Services
Registrar
Testing and Assessment Center
Academic Advising and Transfer Center
All enrollment offices are in the newly opened Ira H. Rubenzahl Student Learning Commons (Building 19), located on the Pearl Street side of the campus.
"Our new expanded hours will be particularly helpful for people who are working or have commitments during the day," said STCC Dean of Admissions Louisa Davis-Freeman. "Stop by at your convenience during our new hours, and we will be happy to help you."
STCC will hold Late Registration Week Jan. 14-Jan. 18. During that time, prospective students who bring their official high school transcript(s) or passing GED scores or HiSET certification will get instantly accepted.
Davis-Freeman advises anyone interested in enrolling for the spring semester to stop by the Student Learning Commons at STCC before Late Registration Week if possible.
"Act now to get the best course selection and financial aid assistance," she said. "We will help you with everything you need to get started for classes on Jan. 22. You can apply to a program, meet with an advisor, select and register for courses, pay your bill and receive your schedule in one easy visit."
For more information about applying to STCC, visit stcc.edu/apply, email admissions@stcc.edu or call the Admissions Office at (413) 755-3333.
About Springfield Technical Community College
Founded in 1967 and located on 35 acres of the Springfield Armory National Historic Site, STCC is a major resource for the economic vitality of Western Massachusetts. As the only technical community college in Massachusetts, STCC, a designated Hispanic Serving Institution and an Achieving the Dream Leader College, offers a variety of career programs unequalled in the state. STCC's highly regarded transfer programs in business, engineering, liberal arts, science and technology continue to provide the most economical options for students pursuing a four-year degree. With an annual enrollment of more than 7,400 day, evening, weekend and online students, STCC is a vibrant campus rich in diversity.
For more information about STCC, visit www.stcc.edu. Follow us on Facebook, Twitter (@S_T_C_C) and Instagram (@stccpics).