STCC announces new Vice President of Academic Affairs
SPRINGFIELD, Mass. – Springfield Technical Community College has named Dr. Christopher Thuot as Vice President of Academic Affairs.
Following a comprehensive national search, Thuot assumed the role on July 17. As the chief academic officer he provides leadership for implementation of the college's academic mission and priorities. Thuot plays a key role in supporting the alignment of academic programs with the region's employment needs while helping develop and sustain partnerships with transfer institutions, local schools and government agencies.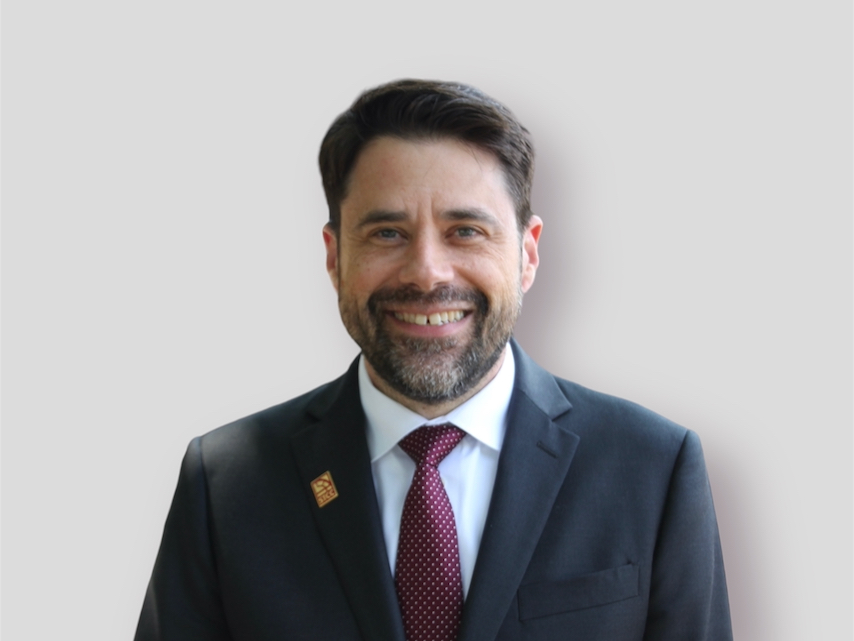 "Dr. Thuot brings to STCC a unique set of skills, a strategic outlook and over a decade of community college experience," said Dr. John B. Cook, STCC president. "Chris began as a community college student and deeply understands the transformative mission we so value at STCC."
Thuot comes to STCC from Onondaga Community College in Syracuse, N.Y., one of 30 community colleges in the State University of New York system. Thuot served as Assistant Provost, providing academic leadership to eight schools, adult college programs and the Office of Registration and Records. He helped lead development of all new degree programs, led a comprehensive program revitalization process and served as OCC's Accreditation Liaison Officer. He served as project director on a number of grants.
Thuot began his career at OCC as a full-time faculty member while serving as the Honors College Chair, Vice President of the Faculty Senate and Coordinator of General Education.
Thuot noted the dedication of STCC's faculty and staff and their focus on student success, and he expressed his gratitude to President Cook and the Search Committee. "I am truly thrilled to now be a part of the STCC community," he said. "I look forward to working collaboratively to serve our students while meeting STCC's mission."
Thuot was first introduced to the transformative power of community colleges as a student at Central Piedmont Community College in Charlotte, N.C. A native of North Carolina, he went on to earn a bachelor's degree at the University of North Carolina Asheville, and a Ph.D. in Political Science at Northern Illinois University.
Interested in applying to STCC? Visit stcc.edu/apply or call Admissions at (413) 755-3333.
About Springfield Technical Community College
STCC, the Commonwealth's only technical community college, continues the pioneering legacy of the Springfield Armory with comprehensive and technical education in manufacturing, STEM, healthcare, business, social services, and the liberal arts. STCC's highly regarded workforce, certificate, degree, and transfer programs are the most affordable in Springfield and provide unequaled opportunity for the vitality of Western Massachusetts. Founded in 1967, the college – a designated Hispanic Serving Institution – seeks to close achievement gaps among students who traditionally face societal barriers. STCC supports students as they transform their lives through intellectual, cultural, and economic engagement while becoming thoughtful, committed and socially responsible graduates.
MEDIA CONTACT:
Jim Danko, (413) 755-4812, jdanko@stcc.edu