STCC announces speakers, performers, films scheduled for fall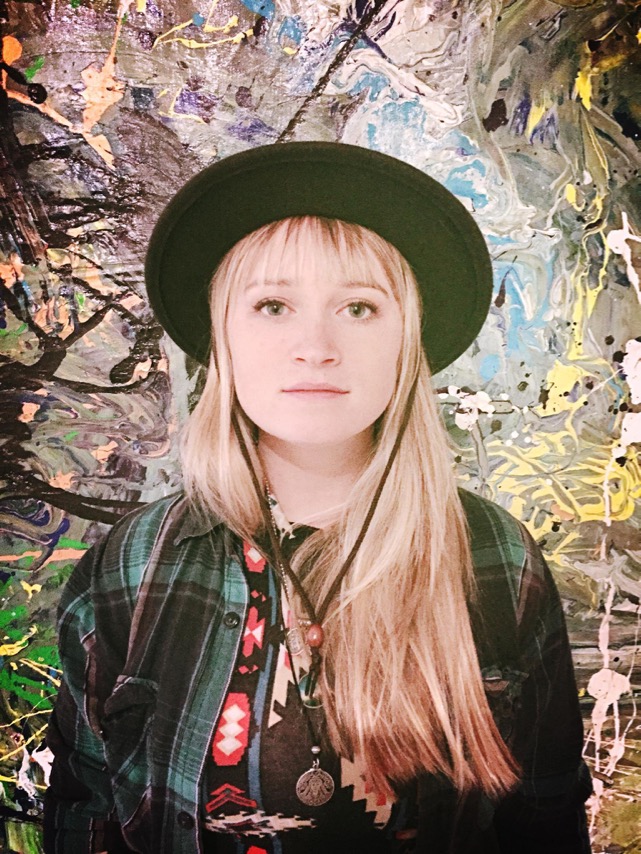 SPRINGFIELD, Mass. – Springfield Technical Community College will kick off its Diversity Speaker & Performance Series with an appearance by 2015 World Beatbox Champion Kaila Mullady, who will speak and perform on Sept. 19.
The series will include a diverse range of speakers, performers and events that are free and open to the public. The series, presented by STCC's Office of Multicultural Affairs, is designed to engage students and enrich the campus-life experience.
The college also announces the fall lineup for the Ovations Series, which premieres Sept. 25 with a talk by author Howard Bryant, a sports writer.
The following events will take place in the Scibelli Hall Theater at STCC except where noted:
Kaila Mullady, Sept. 19, 11:15 a.m.: The New York-based performer is the 2015 World Beatbox Champion, the current American Vice Beatbox Champion, Loop Station Champion and three-time reigning Beatrhyme Champion. She will share her story of breaking into the male-dominated world of beatboxing, which is a form of vocal expression involving the imitation of drum machine sounds.
Howard Bryant, Sept. 25, 11 a.m. (Ovations Series): Howard Bryant addresses the NFL controversy involving players kneeling during the national anthem in his latest book, "The Heritage: Black Athletes, a Divided America, and the Politics of Patriotism." Bryant, a senior writer for ESPN.com, and ESPN, the Magazine, is a regular guest on ESPN's "Sportscenter" and "Outside the Lines." He is also a regular guest on National Public Radio's "Weekend Edition: Saturday" show. Bryant has long written about social issues in sports and his work has been recognized worldwide.
"Documented" film, Oct. 1, 11:15 a.m. and 1:35 p.m.: This film documents the experience of Pulitzer Prize-winning journalist Jose Antonio Vargas as an undocumented citizen. "Documented" chronicles his journey to America from the Philippines as a child, his public struggle as an immigration reform activist/provocateur and his journey inward as he reconnects with his mother, whom he hasn't seen in 20 years. This film is a part of the STCC Stands Social Justice Film & Discussion series.
Jose Antonio Vargas, Oct. 3, 11:15 a.m.: Jose Antonio Vargas is a Pulitzer Prize-winning journalist, Emmy-nominated filmmaker and a leading voice for the human rights of immigrants. He is the founder and chief executive officer of Define American, the nation's leading nonprofit media organization that fights injustice and anti-immigrant hate through the power of storytelling. He is the author of the forthcoming memoir, "Dear America: Notes of an Undocumented Citizen," and the producer and director of the film "Documented."
Gabby Rivera, Oct. 10, 11:15 a.m.: Gabby Rivera is dedicated to empowering women and improving marginalized communities. She is drawing attention for her new Marvel comic book series with the character America Chavez, a queer, Latinx superhero who was written and designed by a queer Latinx. Rivera is the author of "Juliet Takes a Breath," a young adult (YA) novel. Rivera will be a keynote speaker at the first-ever STCC Comic Fest, which runs Oct. 9-Oct. 12.
Ruth E. Carter, Oct. 11, 11 a.m.: A native of Springfield and a two-time Academy Award-nominated costume designer, Ruth E. Carter has an unparalleled ability to develop an authentic story through costume and character. She has worked in the movie industry for more than three decades and has over 40 films to her credit. She recently worked on Marvel's "Black Panther" film. She will be a keynote speaker for the STCC Comic Fest.
Lucy Thurber, Oct. 18, 11 a.m., (Ovations Series): Lucy Thurber grew up in rural western Massachusetts in a lower-income household. A gifted student, Thurber received a scholarship to the Williston-Northampton School in Easthampton, and the Hyde Academy, in Bath, Maine. That led to a scholarship to Sarah Lawrence College, where she majored in English and theater. Thurber's Massachusetts upbringing plays a central role in her writings. She chronicled her childhood in a cycle called "The Hilltown Plays." Thurber, along with the Rattlestick Playwrights Theater, received a special citation for their collaboration of these plays at the 2014 Obie Awards. Most recently, Thurber has had a major off-Broadway hit, "Transfers," a story of two community college students – one African-American, the other Hispanic – applying for a scholarship at a prestigious four-year college.
Hispanic Heritage Month Celebration, Oct. 18, noon, Scibelli Hall, Rooms 109 & 110: The third annual Hispanic Heritage Month Celebration provides an opportunity to celebrate Hispanic cultural heritage through food, live music and community engagement.
"Travis: A Soldier's Story" film, Oct. 24, 10:10 a.m. and 2 p.m.: An award-winning and challenging documentary featuring the inspiring true story of U.S. Army Staff Sgt. Travis Mills of the 82nd Airborne, this film provides an intimate look into the life of a wounded soldier as he faces the unimaginable physical and emotional challenges of this life-altering injury. It will be screened as part of the STCC Stands Social Justice Film & Discussion series.
SSG Travis Mills, U.S. Army (Ret.), Oct. 25, 11 a.m.: Retired U.S. Army Staff Sgt. Travis Mills of the 82nd Airborne is a motivational speaker, actor, author and an advocate for veterans and amputees. He describes himself as a "recalibrated warrior" after losing portions of both arms and legs from an IED while on active duty in Afghanistan. Mills continues to overcome life's challenges, breaking physical barriers and defying odds.
Larry "Spotted Crow" Mann, Nov. 5, 11:15 a.m.: An award-winning writer, poet, cultural educator, traditional story teller, tribal drummer /dancer and motivational speaker involving youth sobriety, cultural and environmental awareness. Author of three critically acclaimed books, "Tales from the Whispering Basket," "The Mourning Road to Thanksgiving," and his latest book "Drumming & Dreaming," a collection of Nipmuc legends shared through the voice of Crow and Bear.
The Mid-Term Elections – What Just Happened? Nov. 8, 9:30 a.m. (Ovations Series): Democratic political writer Bill Scher and Republican lawyer and activist Isaac Maas will share their thoughts two days after the mid-term elections. Scher is a writer for the political blog, "Politico," and has appeared on MSNBC's "The Rachel Maddow Show" and "The Last Word with Lawrence O'Donnell." He has served on the town council in Greenfield and has taken active roles in numerous statewide campaigns.
"Human Flow" film, Nov. 15, 10 a.m.: An epic film journey led by the internationally renowned artist Ai Weiwei, "Human Flow" gives a powerful visual expression to this massive human migration and the global refugee crisis especially as it relates to the personal human impact. A panel discussion will follow the screening. "Human Flow" is part of the STCC Stands Social Justice Film & Discussion series and a collaboration with the STCC School of Arts Humanities & Social Sciences.
Black History 101 Mobile Museum, Nov. 28, 11:15 a.m., Scibelli Hall, 7th Floor: Having traveled the country over 25 years combing through antique shops, flea markets, estate sales and auctions, Khalid el-Hakim has personally acquired a diverse archive of memorabilia distinctively situating itself among the most sought after exhibits of its kind in the America. Among this unique collection are rare artifacts representing categories including, but not limited to, slavery, politics, Jim Crow, science, religion, education, music, sports and civil rights.
About Springfield Technical Community College
Founded in 1967 and located on 35 acres of the Springfield Armory National Historic Site, STCC is a major resource for the economic vitality of Western Massachusetts. As the only technical community college in Massachusetts, STCC, a designated Hispanic Serving Institution and an Achieving the Dream Leader College, offers a variety of career programs unequalled in the state. STCC's highly regarded transfer programs in business, engineering, liberal arts, science and technology continue to provide the most economical options for students pursuing a four-year degree. With an annual enrollment of more than 7,700 day, evening, weekend and online students, STCC is a vibrant campus rich in diversity.
For more information about STCC, visit www.stcc.edu. Follow us on Facebook and Twitter (@S_T_C_C).
MEDIA CONTACT:
Jim Danko, (413) 755-4812, jdanko@stcc.edu