STCC awarded $1.1M grant to enhance STEM education in Springfield public schools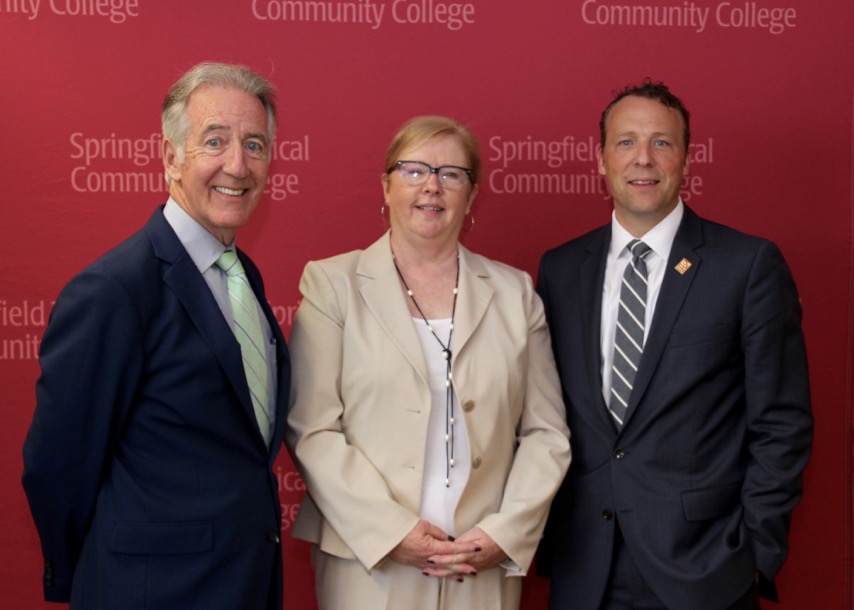 SPRINGFIELD, Mass. – The National Science Foundation awarded a four-year, $1,108,984 grant to Springfield Technical Community College to enhance science, technology, engineering and mathematics education in Springfield Public Schools, U.S. Rep. Richard E. Neal, D-Springfield, announced today.
STCC, Smith College and the Springfield Public Schools will partner to design and develop multimedia story-based engineering curriculum for middle school-aged children that aligns with Next Generation Science Standards (NGSS) and Massachusetts Curriculum Frameworks. Smith College received a separate $1.4 million for the research project.
"Engaging students in science, technology, engineering and mathematics at a young age is critical," Neal said. "Not only does it allow them to think about a future in STEM, the students are also able to learn skills that transfer to other areas of their education. This partnership between Smith College, Springfield Technical Community College and Springfield Public Schools is terrific. The number of students who are able to participate in this collaboration will certainly reap the long-term benefits."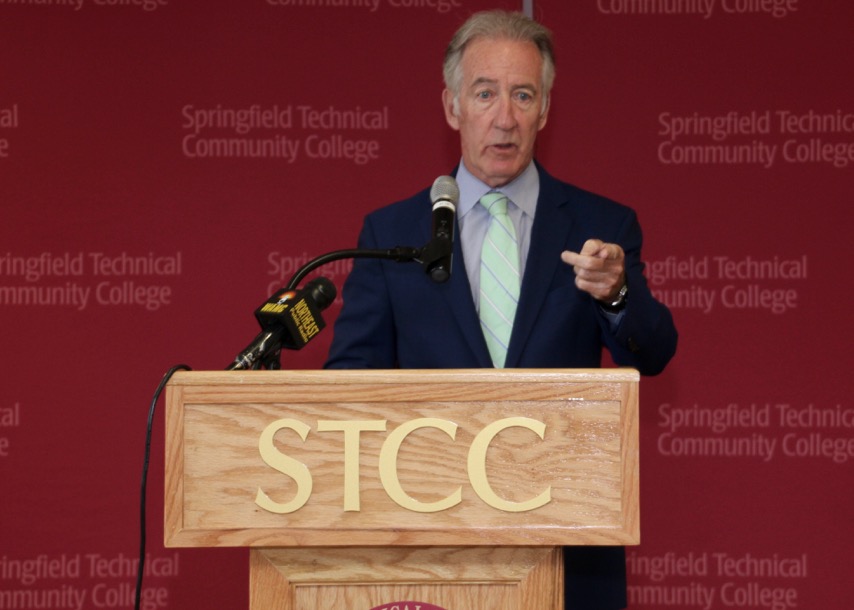 The program will move from Springfield to the national level in a few years, said STCC physics and engineering professor Beth McGinnis-Cavanaugh, who is spearheading the research with Smith College engineering professor Glenn Ellis.
The initiative addresses a need for engineering education resources in middle schools. The project applies an approach called "Imaginative Education" to bring engineering into the classroom through developmentally appropriate stories. The initiative also will use what is known as "transmedia storytelling," which applies different elements of a narrative across a variety of formats such as books, websites, articles and other media.
In this curriculum, teachers will wrap existing science content in age-appropriate stories that introduce engineering concepts and build connections between engineering, science and other areas. These stories will engage learners' imaginations, motivating them to learn more about engineering and how engineers help society. Students will also identify with relevant, realistic story characters, which will allow them to transcend stereotypes about engineers and develop their own "STEM identity."
"Middle school students enjoy stories that explore the limits and extremes of reality and heroes and heroines," McGinnis-Cavanaugh said. "Think 'Harry Potter.' We want students to be just as excited about engineering. We want to be the 'Harry Potter' of middle school STEM curriculum."
This partnership between Smith College, Springfield Technical Community College and Springfield Public Schools is terrific. The number of students who are able to participate in this collaboration will certainly reap the long-term benefits. U.S. Rep. Richard E. Neal,

First Congressional District of Massachusetts
The new project builds on a previous joint initiative between STCC and Smith College to spark interest and curiosity about engineering among middle school students. In 2012, Smith and STCC received a $3 million, five-year National Science Foundation award to distribute an initiative called "Talk to Me" to after-school programs and other supplemental programs nationwide.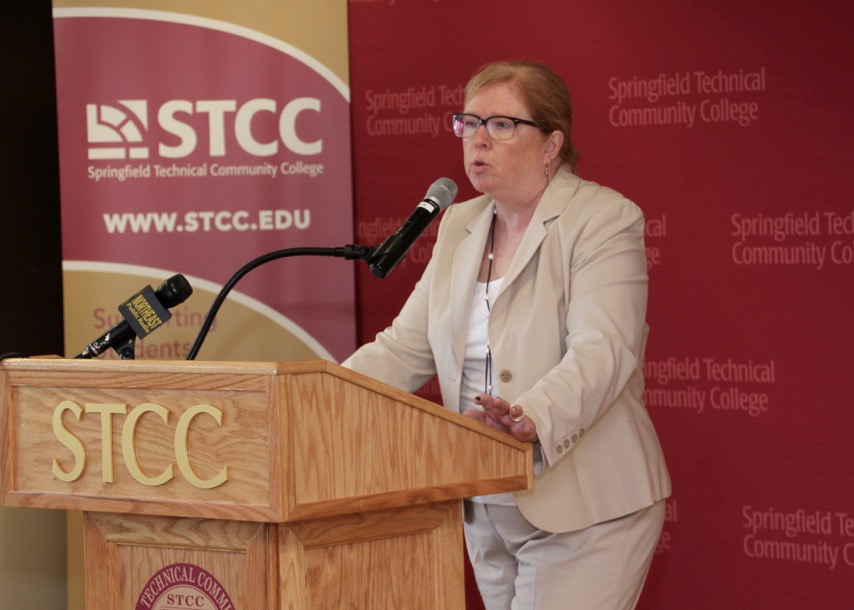 "This new project applies many of the same approaches we used in 'Talk to Me'," McGinnis-Cavanaugh said. "However, we're shifting our focus from informal educational settings to formal classrooms and to the use of cutting-edge transmedia storytelling. Springfield Public Schools is our pilot site and is critical to this research. With the help of Springfield students and teachers, we will disseminate the curriculum nationwide in four years."
McGinnis-Cavanaugh will continue to work with Smith College professor Ellis. Both are recognized leaders in engineering education. Other members of the project team are Smith College education professor Al Rudnitsky, an expert in the learning sciences, published children's author Sonia Ellis and curriculum innovator Isabel Huff.
"We are grateful to work alongside Smith College and the Springfield Public Schools on this wonderful and important initiative," said STCC President John B. Cook. "It is our hope that this project will spark interest in STEM among middle school students in Springfield, and young girls in particular. We look forward to seeing these talented students in our classrooms in just a few years."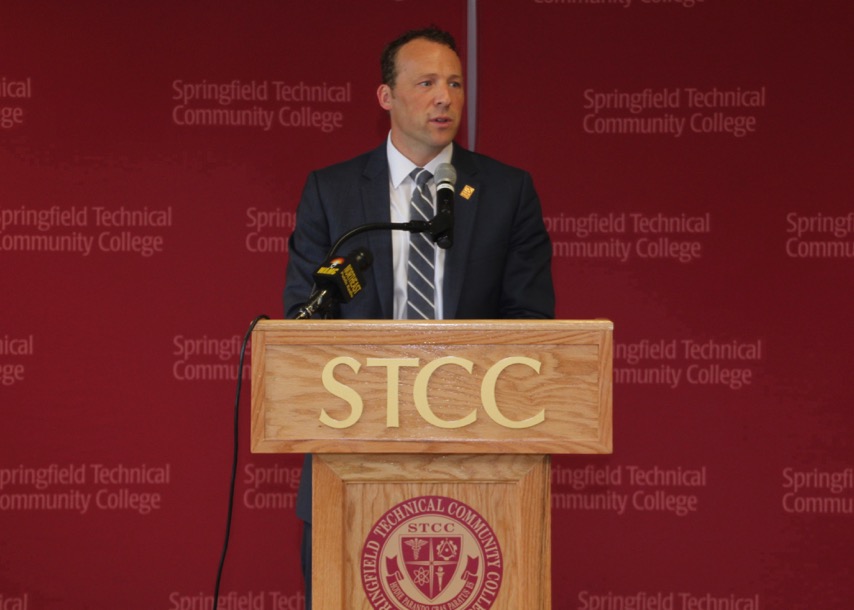 Andrew J. Guswa, director of the Picker Engineering Program at Smith College, said, "This collaborative grant with STCC and the Springfield Public Schools has the potential to transform middle-school education nationally, and it is exciting to see our schools leading the way."
STCC and Smith College will lead the research in collaboration with Springfield Public Schools. The research study will be implemented in four phases in eight Springfield Public School middle schools. About 900 students will participate each year.
"This presents a wonderful educational opportunity for Springfield Public Schools to significantly enhance our STEM programming, and we very are excited to be a part of this initiative alongside STCC and Smith College," said Springfield Superintendent of Schools Daniel Warwick.
The grant is part of the National Science Foundation's Discovery Research K-12 program, which is designed to enhance STEM education nationwide through research and development of innovative resources, models and tools.
The project is titled "Collaborative Research: Design and Development of Transmedia Narrative-Based Curricula to Engage Children in Scientific Thinking and Engineering Design."
About Springfield Technical Community College
Founded in 1967 and located on 35 acres of the Springfield Armory National Historic Site, STCC is a major resource for the economic vitality of Western Massachusetts. As the only technical community college in Massachusetts, STCC, a designated Hispanic Serving Institution and an Achieving the Dream Leader College, offers a variety of career programs unequalled in the state. STCC's highly regarded transfer programs in business, engineering, liberal arts, science and technology continue to provide the most economical options for students pursuing a four-year degree. With an annual enrollment of more than 7,700 day, evening, weekend and online students, STCC is a vibrant campus rich in diversity.
For more information about STCC, visit www.stcc.edu. Follow us on Facebook and Twitter (@S_T_C_C).
MEDIA CONTACT:
Jim Danko, (413) 755-4812, jdanko@stcc.edu