STCC Diversity Series to host artist, author and 'cookie activist' Jasmine M. Cho
SPRINGFIELD, Mass. – Springfield Technical Community College Diversity Speaker and Performance series will host Pittsburgh-based artist, author and activist Jasmine M. Cho in a virtual format on April 14 at 12:15 p.m.
Cho, a self-described "cookie activist," puts faces onto cookies she bakes to elevate representation for Asian Americans and Pacific Islanders. She is also a Food Network champion and the founder of an online bakery called Yummyholic.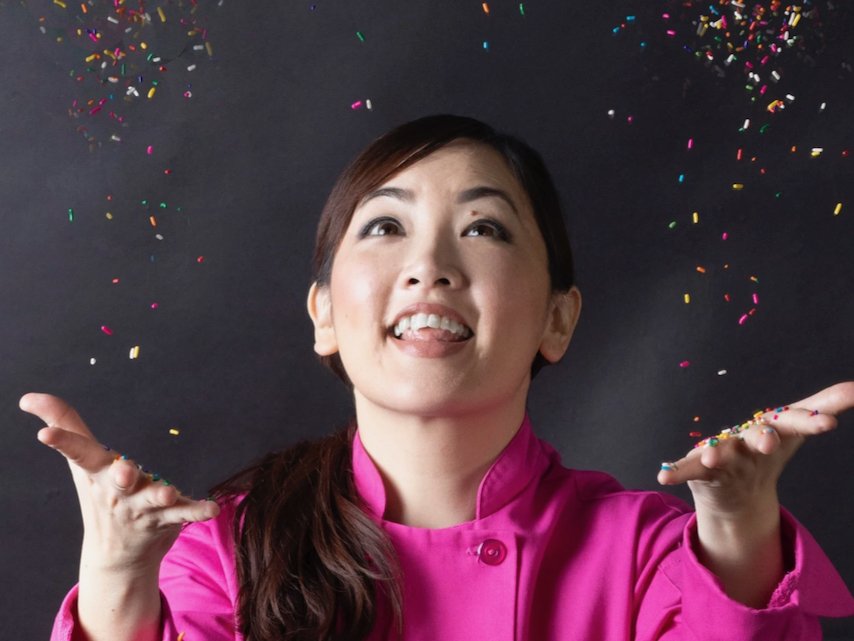 Her cookie activism has been featured internationally on various media outlets that include NPR, HuffPost, CBS This Morning, and The Korea Daily. In 2019, Cho gave a TEDx talk on her work that immediately went viral and has since reached over 47,000 views.
Cho has received numerous accolades including CREATOR of the Year by the Pittsburgh Technology Council, the Small Business Community Champion Award by Citizens Bank, and was also awarded a Mayor's Proclamation declaring Jan. 28, 2020, as "Jasmine Cho Day" by the City of Pittsburgh. Expanding to traditional fine art while pursuing art therapy studies, Cho wrote, illustrated, and published her first children's book, "Role Models Who Look Like Me: Asian Americans and Pacific Islanders Who Made History."
The Diversity Speaker and Performance Series, coordinated by the Office of Multicultural Affairs, brings a global array of speakers and performers to campus.
The series, which is free and open to the public as well as STCC students, currently offers live virtual performances due to the COVID-19 pandemic. Cho is the final speaker of the spring 2021 semester.
To register for the online event featuring Cho, visit stcc.edu/diversity.
Interested in applying to STCC? Visit stcc.edu/apply or call Admissions at (413) 755-3333.
About Springfield Technical Community College
STCC, the Commonwealth's only technical community college, continues the pioneering legacy of the Springfield Armory with comprehensive and technical education in manufacturing, STEM, healthcare, business, social services, and the liberal arts. STCC's highly regarded workforce, certificate, degree, and transfer programs are the most affordable in Springfield and provide unequalled opportunity for the vitality of Western Massachusetts. Founded in 1967, the college – a designated Hispanic Serving Institution – seeks to close achievement gaps among students who traditionally face societal barriers. STCC supports students as they transform their lives through intellectual, cultural, and economic engagement while becoming thoughtful, committed and socially responsible graduates.
MEDIA CONTACT:
Jim Danko, (413) 755-4812, jdanko@stcc.edu