STCC donates personal protective equipment to area hospitals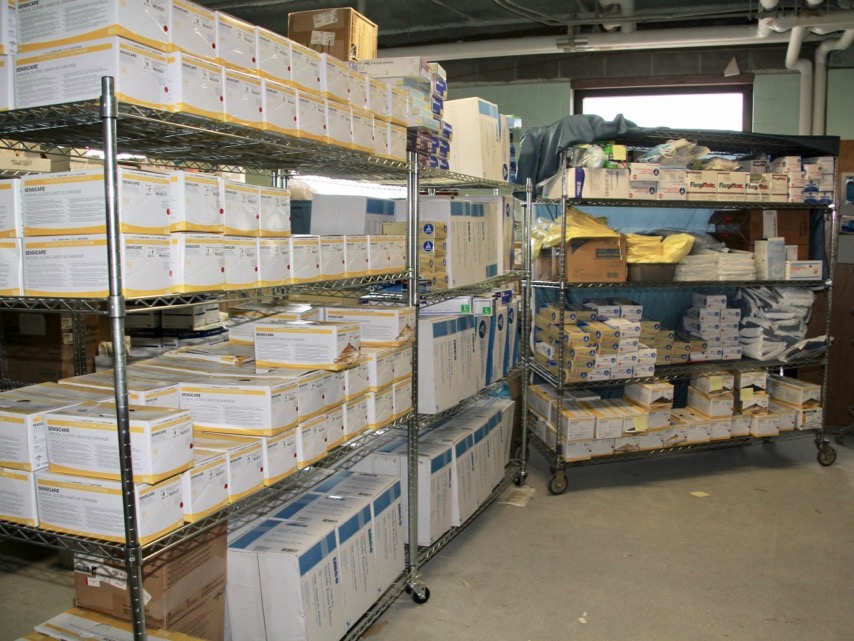 SPRINGFIELD, Mass. – Responding to an urgent call for supplies, Springfield Technical Community College's School of Health and Patient Simulation has donated personal protective equipment to area hospitals, medical centers and first responders.
The equipment, which includes surgical masks, isolation gowns, surgical gowns, sterile surgical gloves, exam gloves and face shields, will serve as a first line of defense for health care professionals and reduce their risk of contracting COVID-19 while treating patients.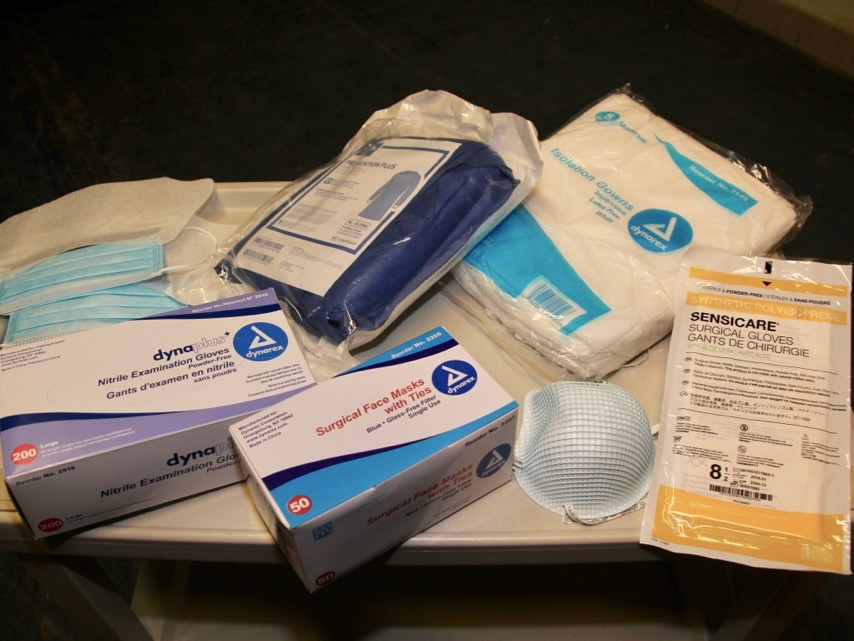 Christopher Scott, dean of the School of Health and Patient Simulation at STCC, said the college has donated all the equipment it had.
"We recognize there is a critical need for personal protective equipment," Scott said. "While not enough to fill the demand we know exists, we are happy to give whatever supplies we have to protect the health care workers and first responders who are running short on masks and other protective equipment. The community needs to work together to ensure we defeat this pandemic."
The equipment will be donated to Baystate Health, Mercy/Trinity Health, Holyoke Medical Center and Cooley Dickinson Hospital. In addition, STCC will donate supplies to West Springfield Fire Department, which provides emergency medical services.
About Springfield Technical Community College
Founded in 1967 and located on 35 acres of the Springfield Armory National Historic Site, STCC is a major resource for the economic vitality of Western Massachusetts. As the only technical community college in Massachusetts, STCC offers a variety of career programs unequaled in the state. STCC's highly regarded transfer programs in business, advanced manufacturing, healthcare, liberal arts, and STEM fields continue to provide the most affordable options for students pursuing a four-year degree. With an annual enrollment of about 7,000 day, evening, weekend, and online students, STCC is a vibrant campus rich in diversity.
For more information about STCC, visit www.stcc.edu. Follow us on Facebook, Twitter (@S_T_C_C) and Instagram (@stccpics).
MEDIA CONTACT:
Jim Danko, (413) 755-4812, jdanko@stcc.edu