STCC marks 15th anniversary of the Diversity Series with fall lineup
SPRINGFIELD, Mass. – Celebrating its 15th anniversary, the Springfield Technical Community College fall Diversity Series kicks off Sept. 21 at 12:15 p.m. with a talk by writer, activist and comedian Baratunde Thurston.
Thurston, an Emmy-nominated host who has worked for The Onion, produced for The Daily Show, advised for the Obama White House and wrote the New York Times bestseller "How To Be Black," will speak to STCC students and the community through a Zoom webinar.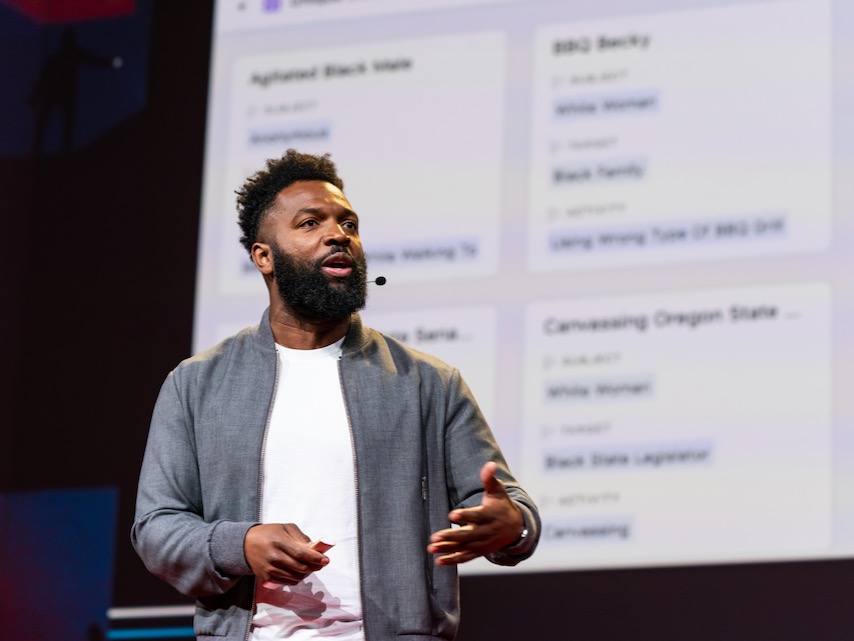 Due to the COVID-19 pandemic, all Diversity Series events will be presented as Zoom webinars. For information about how to join the webinars, visit stcc.edu/diversity. All events are free and open to the public.
"We're excited to celebrate the 15th anniversary of the Diversity Series," said Vonetta Lightfoot, multicultural affairs operations manager at STCC. "In this most unusual year, we have put together a terrific lineup while also taking steps to ensure everyone's safety. While the performances and presentations won't be on campus in front of a live audience, I feel confident that our students and the community will be inspired and engaged."
Lightfoot added, "Over the past 15 years, we have brought a range of talented speakers and performers to STCC. For so many students and people in our community, the Diversity Series is an eye-opening and powerful experience. They might otherwise never have an opportunity to see some of the speakers and performers."
The series began in fall 2006 under the direction of Lightfoot's mother, Myra D. Smith. The series has drawn well-known speakers such as Michael Eric Dyson, a professor, minister and political commentator, Ruth E. Carter, an Academy Award winning costume designer for film and television, Nicholas Kristof, New York Times writer and winner of two Pulitzer Prizes, and many more notable personalities.
The following speakers are scheduled for fall 2020:
9/21, 12:15 p.m., Baratunde Thurston, writer, activist and comedian.
9/24, 12 p.m., Jose Gonzalez & Banda Criolla, a Latinx virtual celebration. This musical event will be pre-recorded.
10/5, 2 p.m., Lawrence Ross, author of "The Divine Nine: The History of African American Fraternities and Sororities," a Los Angeles Times best seller, and "Blackballed: The Black and White Politics of Race on America's Campuses."
10/16, 2 p.m., Denice Frohman, poet, educator and performer from New York City. She is a CantoMundo Fellow, former Women of the World Poetry Slam Champion and National Association of Latino Arts & Cultures grant recipient.
10/19, 2 p.m., Blair Imani, historian, advocate and activist. She is the author of two historical books, "Modern HERstory: Stories of Women and Nonbinary People Rewriting History" and "Making Our Way Home: The Great Migration and The Black American Dream."
The Diversity Speaker & Performance Series, coordinated by the Office of Multicultural Affairs, brings a global array of speakers and performers to campus. The series features unique and artistic visual experiences for its audience as well as creates an on-going dialogue around topics of race, diversity, equity, education and cultural appropriation. Open to the public, free of charge, the series is legendary in the Greater Springfield Community.
About Springfield Technical Community College
Founded in 1967 and located on 35 acres of the Springfield Armory National Historic Site, STCC is a major resource for the economic vitality of Western Massachusetts. As the only technical community college in Massachusetts, STCC offers a variety of career programs unequalled in the state. STCC's highly regarded transfer programs in business, advanced manufacturing, healthcare, liberal arts, and STEM fields continue to provide the most affordable options for students pursuing a four-year degree. With an annual enrollment of about 7,000 day, evening, weekend, and online students, STCC is a vibrant campus rich in diversity.
For more information about STCC, visit www.stcc.edu. Follow us on Facebook, Twitter (@S_T_C_C) and Instagram (@stccpics).
MEDIA CONTACT:
Jim Danko, jdanko@stcc.edu, (413) 755-4812