STCC names new Vice President of Institutional Effectiveness
College President says appointment represents an 'elevation' of the department's mission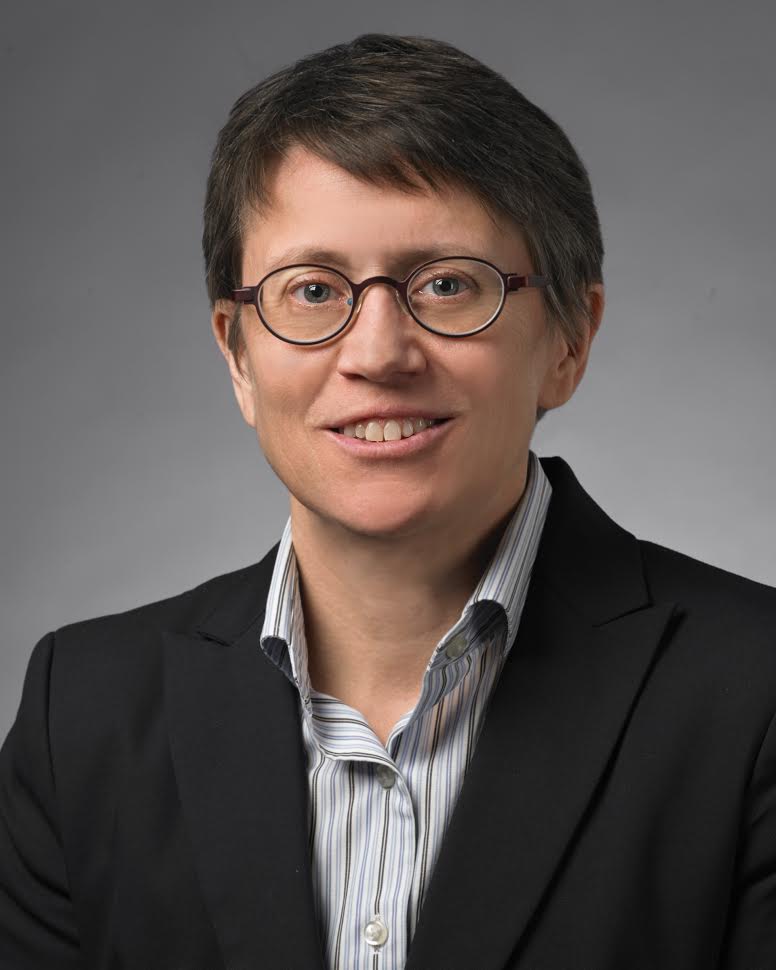 SPRINGFIELD, Mass. – Springfield Technical Community College (STCC) is pleased to announce the promotion of Dr. Barb Chalfonte of Florence to serve in the newly created role of Vice President of Institutional Effectiveness.
The creation of the new position elevates Institutional Effectiveness (IE) and underscores the importance of always seeking to enhance the college's processes and promote student success, STCC President Dr. John B. Cook said. With Chalfonte at the helm, IE will become its own division and have a broader reach. Previously, Institutional Effectiveness had been nested under Academic Affairs.
Chalfonte, who came to STCC in 2010, had served as Dean of Institutional Effectiveness and Senior Research Analyst. In her new role, Chalfonte will report directly to Cook and serve as part of his Cabinet.
"This is a tangible way to show how much we as an institution value research, data, and assessment," Cook said. "Given the strategic goals in our Student Success Plan, it's about integrating process improvement, and putting a large enough umbrella over the work so that it is institution-wide."
Created in 2012, Institutional Effectiveness helps sustain and improve the teaching and learning environment through ongoing data and research-based planning, assessment, and improvement processes. The work of this division going forward will be to facilitate and promote planning and analysis throughout the college.
We collaborate with diverse groups to review the College's mission, goals, and outcomes and demonstrate the achievements of our faculty, staff, and students. Dr. Barb Chalfonte,

Vice President of Institutional Effectiveness
"We collaborate with diverse groups to review the College's mission, goals, and outcomes and demonstrate the achievements of our faculty, staff, and students," Chalfonte said.
Often colleges have several offices charged with enhancing pedagogy, institutional research, enrollment analysis, and assessment. STCC, however, is one of only a few community colleges in the Northeast that integrates this work into a single entity. Bringing these offices under one umbrella fosters collaboration toward the mission of supporting students as they transform their lives.
The Institutional Effectiveness department includes the offices of Assessment, Institutional Research, and Professional Development. The department also supports Strategic Planning, Process Improvement, Enrollment Reporting, New England Association of Schools and Colleges (NEASC) accreditation activities and reporting, and convenes the Student Success Council.
Since 2012, the IE department has helped to obtain more than $2.7 million in funding, including:
A $650,000 state grant for assessment-related work.
A state funded Convening Grant to explore initiatives and research related to Hispanic-Serving Institutions.
IE was part of a group that crafted a $2.1 million Title III grant that supports pedagogy- and cultural competency-related professional development. Members of the IE team contributed to the $3.4 million HSI-STEM grant that the college received last year to help Hispanic and low-income students obtain degrees in science, technology, engineering and math.
Chalfonte brings a strong background in science and learning research to the position. She earned a doctorate from Princeton University in cognitive psychology and a bachelor of arts from Williams College in psychology. She is an adjunct faculty member in the Psychology Department at Westfield State University.
After receiving her Ph.D., she taught in the Psychology Department at Mount Holyoke College and worked as a researcher at the National Priorities Project in Northampton before joining STCC.
"My academic concentration is how people learn and remember," said Chalfonte, who lives in the Florence section of Northampton. "That's the heart of learning and teaching. The key concepts of memory and learning apply to what we do here, to the systems that we build."
Chalfonte strongly believes in the mission of institutions like STCC, which have an open enrollment policy that allows anyone with a high school diploma or equivalent to be admitted. She served as Data Coach for Achieving the Dream, an initiative that champions institutional improvement and student success. Part of her work was to help community colleges close race/ethnicity- and income-based achievement gaps.
The first person in her family to attend a four-year college, Chalfonte was able to enroll at Williams College, which was close to her hometown of North Adams. Williams is "need blind," which means the college did not consider Chalfonte's financial situation when deciding admission. If it did, she said, she would not have been able to attend.
"You shouldn't have to win an 'academic lottery ticket' to get an excellent education. I'm proud to work at STCC where members of our community can get an excellent education and not need that lottery ticket," she said.
STCC provides the community with an affordable pathway to a college degree. In her role at STCC, Chalfonte hopes to give people living in the Greater Springfield community the same opportunities she had.
"There are amazing things being done here," said Chalfonte, adding that her mission is to find ways to make STCC even better.
About Springfield Technical Community College
Founded in 1967 and located on 35 acres of the Springfield Armory National Historic Site, STCC is a major resource for the economic vitality of Western Massachusetts. As the only technical community college in Massachusetts, STCC, an Achieving the Dream Leader College, offers a variety of career programs unequalled in the state. STCC's highly regarded transfer programs in business, engineering, liberal arts, science and technology continue to provide the most economical options for students pursuing a four-year degree. With an annual enrollment of more than 8,500 day, evening, weekend and online students, STCC is a vibrant campus rich in diversity.
For more information about STCC, visit www.stcc.edu. Follow us on Facebook and Twitter (@S_T_C_C).
Media Contact:
Jim Danko, coordinator of media relations
jdanko@stcc.edu, (413) 755-4812