STCC offers affordable community dental care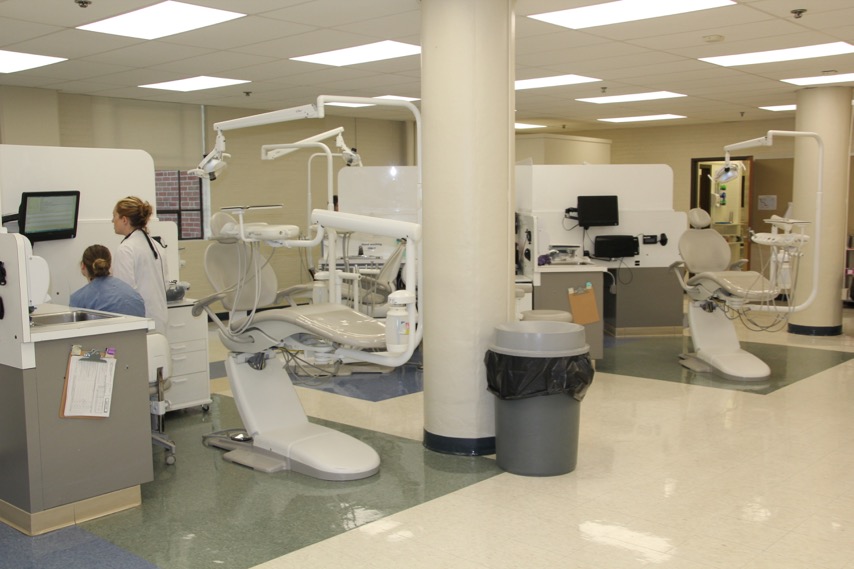 SPRINGFIELD, Mass. – Need a dental cleaning but don't have insurance? The Dental Hygiene program at Springfield Technical Community College offers cleanings, examinations and more at affordable prices.
Dental hygiene students, under the direction of licensed dental hygienists and dentists, provide all treatment at the clinic in Building 20, Room 238. Basic dental cleaning service costs $35.
The clinic hours are 8:30 a.m. – 11:30 a.m. and 1 p.m. – 4 p.m. on Mondays, Tuesdays and Thursdays. On Fridays, the clinic is open 8:30 a.m. – 11:30 a.m. The clinic is closed on Wednesdays.
STCC is dedicated to comprehensive oral health care and offers the following services:
Medical/Dental history
Vital Sign Assessment
Oral Examinations
Dental Hygiene Diagnosis
Dental Hygiene Treatment Care Plan
Tooth Whitening
Coronal Polishing
Fluoride Treatments
Pit and Fissure Sealants
X-rays/Radiographs
Mouthguard/Nightguard
Clean Removable Appliance and Prothesis
Oral Health Education
Root Planing/Debridement
Dietary Assessment/Nutritional Counseling
Tobacco Cessation Counseling
Other services include:
Full Mouth Radiographs - $30
Panoramic Radiograph - $30
Sealants (per tooth) - $10
Arestin - per dose cartridge - $15
Tooth Whitening Kit - $85
Touch-Up Whitening Kit - $15
Tooth Whitening Strips - $40
Mouthguard/Nightguard - $50
Patients are required to pay for services at the time of their appointment. Personal check, cash, debit and credit cards are accepted.
To schedule an appointment, call (413) 755-4900. For more information, visit www.stcc.edu/info/dental-care.
About Springfield Technical Community College
Founded in 1967 and located on 35 acres of the Springfield Armory National Historic Site, STCC is a major resource for the economic vitality of Western Massachusetts. As the only technical community college in Massachusetts, STCC, a designated Hispanic Serving Institution and an Achieving the Dream Leader College, offers a variety of career programs unequalled in the state. STCC's highly regarded transfer programs in business, engineering, liberal arts, science and technology continue to provide the most economical options for students pursuing a four-year degree. With an annual enrollment of more than 7,400 day, evening, weekend and online students, STCC is a vibrant campus rich in diversity.
For more information about STCC, visit www.stcc.edu. Follow us on Facebook, Twitter (@S_T_C_C) and Instagram (@stccpics).
MEDIA CONTACT:
Jim Danko, (413) 755-4812