STCC offers new transfer programs
SPRINGFIELD, Mass. – Springfield Technical Community College this fall will offer new transfer options in four academic programs, a move that will help make the road to a bachelor's degree more affordable.
The four new program options are:
Communication and Digital Media Transfer
Criminal Justice Transfer
Early Childhood Education Transfer
Human Services/Social Work
All but the Human Services/Social Work program were developed as a result of the Massachusetts Department of Higher Education's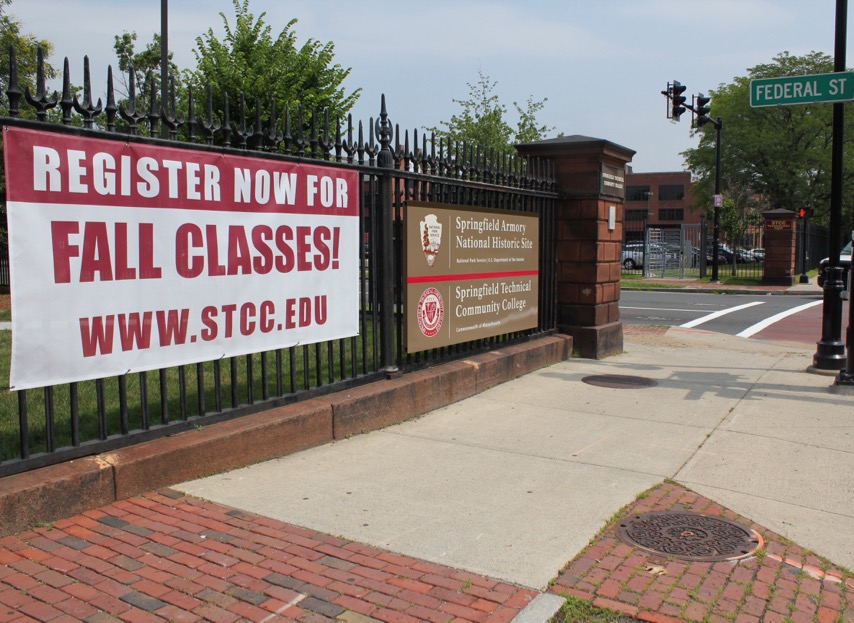 MassTransfer Pathways agreements, which allow students to enroll at a state community college like STCC, and get a head start on a bachelor's degree while they earn credits that are guaranteed to transfer to any public university in the Commonwealth.
Once they graduate with an associate degree, students can transfer with their credits to any participating four-year public university in Massachusetts.
The Human Services/Social Work program was designed to allow students to transfer to Elms College in Chicopee to pursue a bachelor's degree in Social Work. Conveniently, the Elms also offers the program on the STCC campus.
"We know partnering is powerful in higher education, and I am very grateful for the hard work our faculty and staff have invested in building out these needed, and affordable pathways, for our students," said Dr. John B. Cook, President of STCC.
"Our mission at STCC is to provide students the support and direction they need to transform their lives," said Dr. Arlene Rodriguez, Vice President of Academic Affairs at STCC. "The new transfer options reflect the commitment by faculty and staff to create those opportunities."
STCC Dean of Enrollment Management Matt Gravel said students in any of the three MassTransfer pathways can participate in the state's Commonwealth Commitment transfer program, which can result in an average savings of $5,090 depending on which institutions they choose to attend.
The new transfer options build upon existing degree programs that focus on preparing students for employment after receiving their two-year associate degrees. The creation of the four new transfer options improves the alignment with four-year programs, Gravel said.
"The transfer programs incorporate significantly more general education requirements," Gravel said.
He added that the three MassTransfer pathways adhere to statewide agreements, allowing students to transfer to participating state universities.
"If they follow the pathway, students are guaranteed a transfer of all their credits towards their intended major," Gravel said.
Interested in enrolling in one of these four transfer programs? Call the STCC Admissions Office at (413) 755-3333 or visit www.stcc.edu to learn more. Located in Garvey Hall, the Admissions Office is open Monday, Tuesday, Thursday, 8 a.m.- 4:30 p.m.; Wednesday, 8 a.m. - 6 p.m.; and Friday, 8 a.m. - 4 p.m.
About Springfield Technical Community College
Founded in 1967 and located on 35 acres of the Springfield Armory National Historic Site, STCC is a major resource for the economic vitality of Western Massachusetts. As the only technical community college in Massachusetts, STCC, an Achieving the Dream Leader College, offers a variety of career programs unequalled in the state. STCC's highly regarded transfer programs in business, engineering, liberal arts, science and technology continue to provide the most economical options for students pursuing a four-year degree. With an annual enrollment of more than 8,500 day, evening, weekend and online students, STCC is a vibrant campus rich in diversity.
For more information about STCC, visit www.stcc.edu. Follow us on Facebook and Twitter (@S_T_C_C).
Media Contact:
Jim Danko, jdanok@stcc.edu, (413) 755-4812