STCC offers opportunity to tap creative potential with LifeHack 2016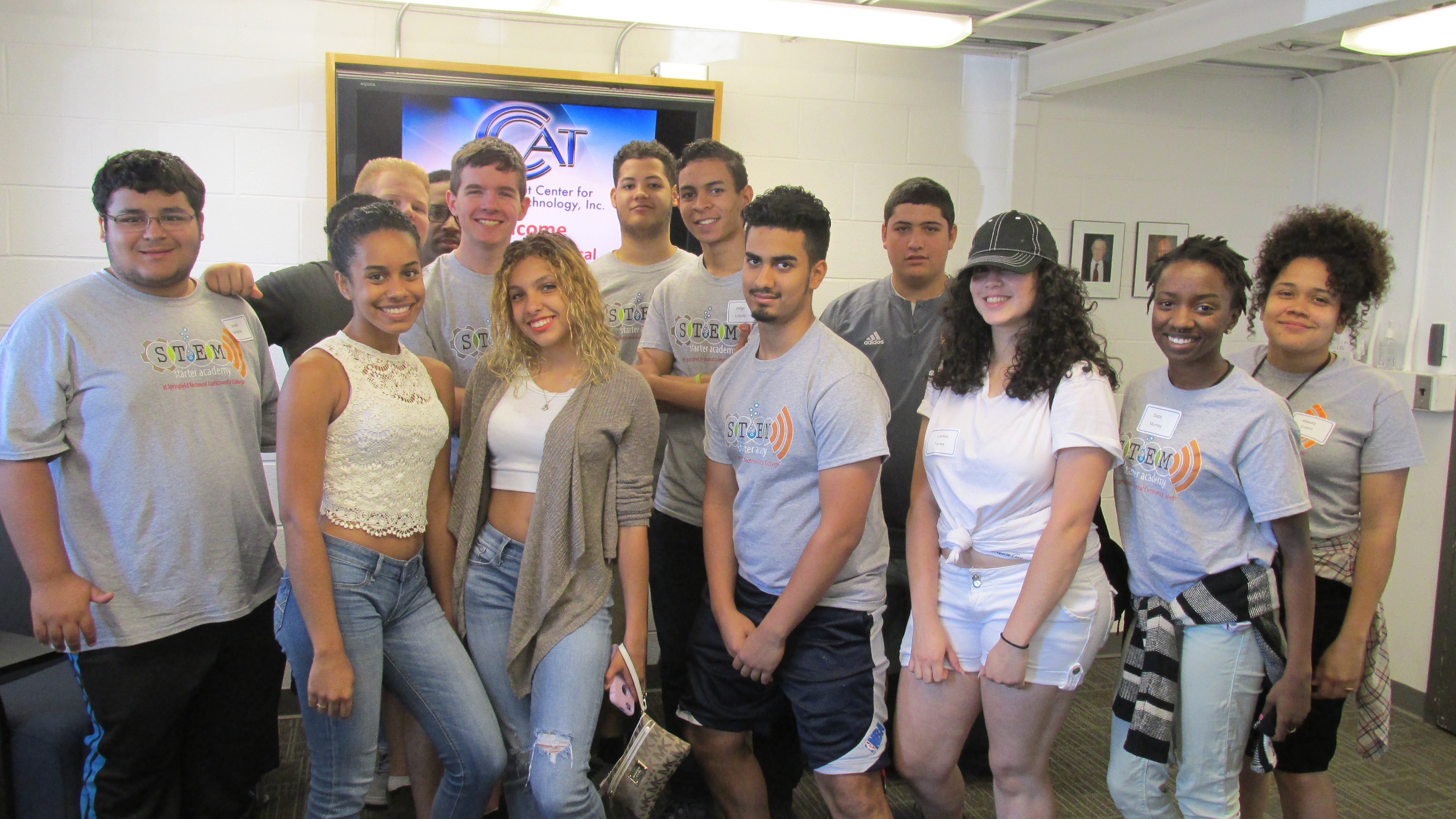 SPRINGFIELD, Mass. – A 1½-day event called STCC LifeHack 2016 will offer a unique and exciting opportunity for participants with no programming or design experience to unleash their potential to be inventive, creative and imaginative, according to organizers.
The free event will be held Sept. 16-17 at TechSpring, which is donating its office space for the hackathon. The goal of the event is to spark interest in pursuing a career in science, technology, engineering and mathematics (STEM).
"STCC LifeHack 2016 offers an exciting way for students to develop an idea for a common life problem using technology, public speaking, creativity and teamwork," said Dr. Felicia D. Griffin-Fennell, director of the Springfield Technical Community College STEM Starter Academy, the host of the event.
The event challenges small teams to "hack student life" by creating a technology-driven tool aimed at improving the lives of students, Griffin-Fennell said. Tools may include software applications, websites, interactive online experiences or devices. Participants will have use of a 3-D printer to produce anything they dream up at the event. Meals, snacks and beverages will be served.
The top team will win $250 gift cards to the STCC bookstore. Runners-up win $150 in bookstore gift cards. Everyone who participates is entered in a raffle to win gift cards to local stores and a new 13-inch Apple MacBook Air.
"Through the exposure to a wide variety of kits and tools such as sewable electronics, moldable plastic, app simulators, sound and touch boards, and cell phones, we hope to spark interest in our students," Griffin-Fennell said.
Griffin-Fennell said students who haven't been exposed to programming and computer science often are intimidated in a conventional classroom environment.
"This is an opportunity for them to have some level of exposure and experience it in a fun way," Griffin-Fennell said. "This allows them to create a solution to a problem they may experience or their friends may experience."
STCC has invited its students to attend LifeHack off campus at Springfield-based TechSpring, 1350 Main St., 5th Floor, a co-sponsor. Launched in 2014 by Baystate Health, TechSpring provides technology companies with access to a real, live health system using a proven process and platform to test and validate digital health solutions.
The hackathon is paid for by funding from the Massachusetts Department of Higher Education. Space is limited to 24 students. Participants must be at least 18 years old.
Anyone interested in serving as a judge or sponsor should send an email to stccLifeHack2016@stcc.edu.
FACTS ABOUT STCC LIFEHACK 2016
WHEN: Friday, Sept. 16, 5:30 p.m.-9 p.m., and Saturday, Sept. 17, 7 a.m.-9 p.m.
WHERE: TechSpring, 1350 Main St., 5th Floor, Springfield. Validated parking available at the Civic Center Garage.
HOW IT WORKS: Working in small teams, participants will create a technology-driven tool that could be an app, a website, an interactive online experience or a device. Teams have one day to design and build their tool. The tools don't need to be fully developed or complete, but each team's presentations should include a plan for how the project could be implemented and launched. Tools will be judged based on originality, usability, design relevance and on being the "most developed" by the end of the session.
FOR MORE INFORMATION: Visit stcclifehack2016.eventbrite.com to read frequently asked questions and obtain more information, including directions and a detailed listing of the schedule.
About STEM Starter Academy at STCC:
The Springfield Technical Community College (STCC) Science, Technology, Engineering, and Math (STEM) Starter Academy provides first-year students with an opportunity to jump start their first college semester while also exploring the possibility of a career in the Science, Technology, Engineering, and Math disciplines. Participants receive a funded academic experience—launching them into their first year by taking college classes; receiving tutoring and coaching; attending field trips; hearing from guest speakers; and experiencing hands-on activities. For more information about the STEM Starter Academy, eligibility requirements for the program, information on how to apply, and contact information, please visit: www.stcc.edu/STEMacademy/
About Springfield Technical Community College:
Founded in 1967 and located on 35 acres of the Springfield Armory National Historic Site, STCC is a major resource for the economic vitality of western Massachusetts. As the only technical community college in Massachusetts, STCC, an Achieving the Dream Leader College, offers a variety of career programs unequalled in the state. STCC's highly regarded transfer programs in business, engineering, liberal arts, science and technology continue to provide the most economical option for students pursuing a four-year degree. With an annual enrollment of more than 8,700 day, evening, weekend and online students, STCC is a vibrant campus rich in diversity.
Media Contact: Jim Danko, Coordinator of Media Relations, (413) 755-4812, jdanko@stcc.edu