STCC poised to educate biomedical engineering technicians in growing industry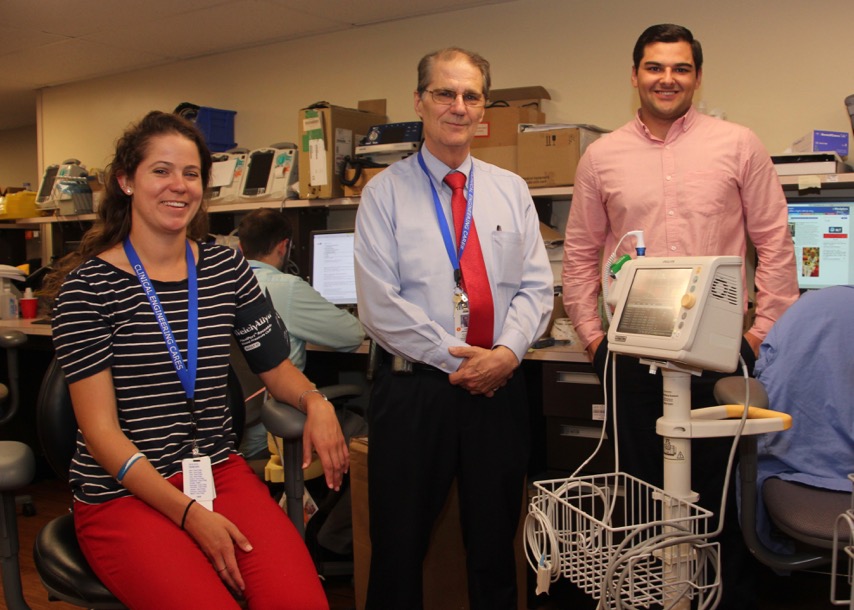 SPRINGFIELD, Mass. – Spend some time in a hospital and you may hear the steady blip of an EKG, the hum of an X-ray machine or the whirring of an IV pump.
These are the sounds of functioning, sophisticated medical equipment – and it's easy to take the life-saving devices for granted. But like cars or household appliances, the equipment needs maintenance and occasional repairs.
When the machines don't work, hospitals turn to highly trained technicians to repair them – people like Kirk B. Creswell, a 1976 Springfield Technical Community College graduate.
Creswell has worked at Baystate Medical Center in Springfield for 28 years. He is a clinical engineering manager for Baystate Health, which operates the medical center.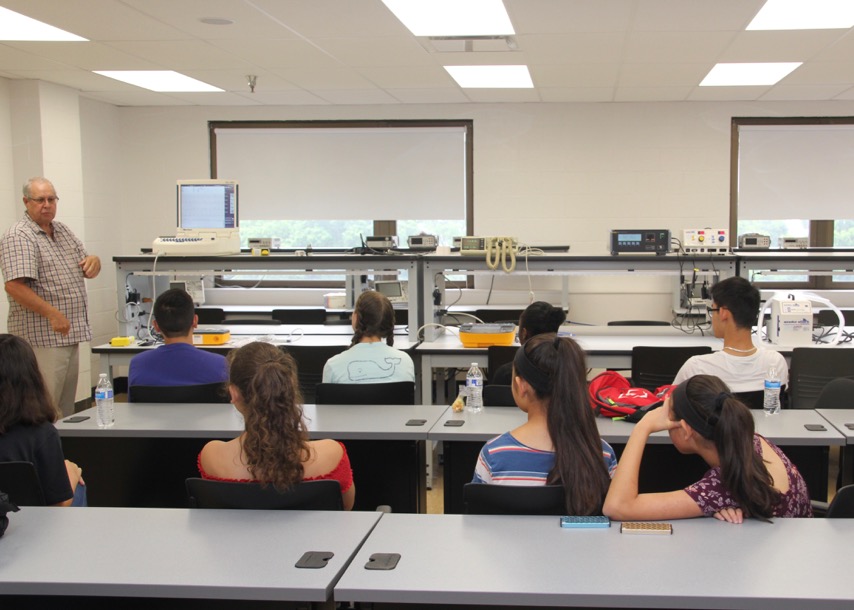 "Here at Baystate Health, there are roughly 30,000 patient care devices that are either electronic, pneumatic or mechanical," said Creswell, of Southwick. "That's everything from infusion pumps to patient monitors and MRIs – the full gamut. It's our job to keep that fleet of equipment from breaking. If it does break, we fix it."
With so many critical devices in need of maintenance or repair, Baystate and other medical facilities throughout New England and nationwide need trained employees working on site. Many technicians who have been working for decades will be retiring in the next five to 10 years, Creswell said.
"Finding qualified replacements with the appropriate educational background is extremely difficult," he said.
To address the demand for trained workers, STCC this fall will offer a two-year associate degree program in biomedical engineering technology. Students can choose between two concentration tracks:
Creswell graduated from STCC when the program was called biomedical instrumentation. The college has not offered the program for several years, but decided to bring it back to meet an industry demand, said Adrienne Smith, dean of the School of Engineering Technologies and Mathematics.
"The demand for qualified workers exists in medical facilities not only in Western Massachusetts, but throughout New England and all of the country," Smith said. "STCC is offering the region's only biomedical engineering technology associate degree program, and industry leaders are looking to us to bolster their workforce."
It's great to go through a two-year program and know you can have a job coming out of it, and it's much more affordable than a four-year college. Nikolas A. Fiore,

STCC student
STCC President John B. Cook said the program is the latest to be added under the umbrella of advanced manufacturing.
"We offer several engineering technology degrees that prepare students for robust careers, including programs in electronic systems, electrical, mechanical and optics and photonics," Cook said. "The launch of the biomedical engineering technology program will create terrific opportunities for our students."
Nikolas A. Fiore, of Ludlow, will be one of the first students in the new biomedical engineering technology program. Now working part time as a clinical engineering contractor at Baystate, he has nearly completed the electronic systems engineering technology program at STCC and hopes to graduate with dual degrees.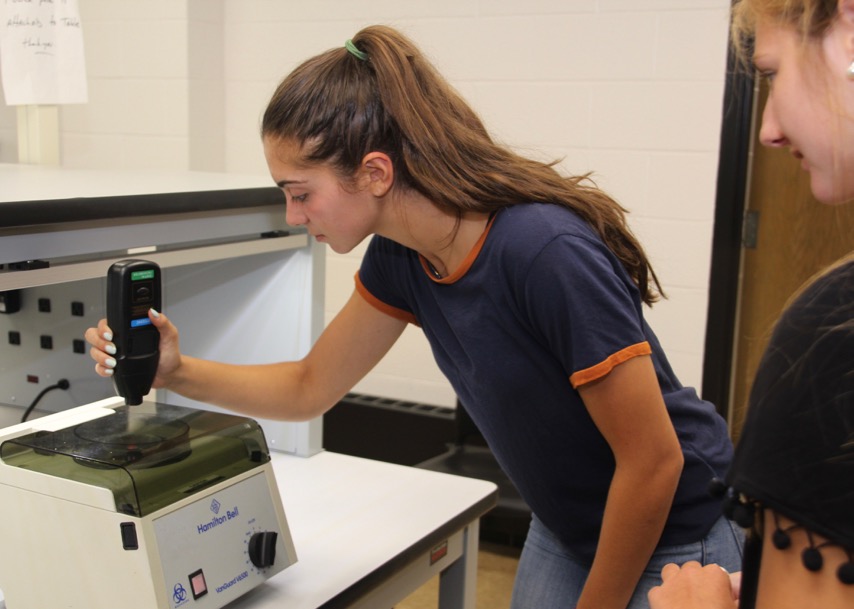 Fiore said he has loved working at Baystate since he began as an intern while in high school two years ago.
"Every day could be something different," he said. "It's good experience. You learn how to interact with clinicians and physicians, and you learn how to work on equipment."
Fiore sees the STCC biomedical engineering technology program as a pathway to steady employment. "It's great to go through a two-year program and know you can have a job coming out of it," Fiore said. "And it's much more affordable than a four-year college."
Leaders in the biomedical engineering technology industry say they are thrilled that STCC has rebooted the program.
"I love that it's being offered here in Springfield at a community college," said Andrea L. Bordenca, chairwoman and chief executive officer for DESCO, or Diagnostic Equipment Service Corp.
DESCO and Baystate Health are working with STCC on the biomed program.
"The industry needs people from all sorts of different backgrounds and experiences. Having people with this rich breadth of experience coming into the program at STCC and then being able to enter into the field just adds the space for innovation," Bordenca said.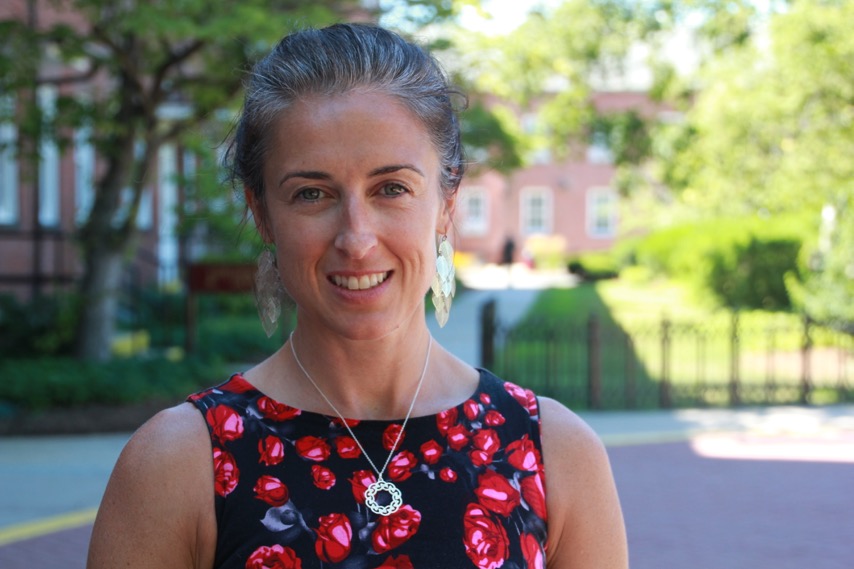 Bordenca said DESCO, which was based in the eastern part of the state, is a growing company that will be moving to Hadley within the next several months. DESCO's technicians travel to different hospitals to repair, service and troubleshoot equipment.
She said she hopes to offer graduates full-time jobs as well as hire interns who are enrolled in the STCC program.
"It's been a challenge for us to find well-trained and well-versed people who have the backgrounds in the operation of medical devices paired up with the mechanics and electronics," she said. "We will train people with a mechanical or electronic background, but having people with a baseline understanding is going to be very useful for us and help us with the hiring process."
Creswell said graduates from the STCC program will have the opportunity to find good-paying jobs. According to the U.S. Bureau of Labor Statistics, the median annual wage for medical equipment repairers was $48,820 in May 2017. Median means half the workers earned more than that and half earned less.
"You can graduate from the program and get a job that pays well," Creswell said. "One of the benefits is many companies will help pay for your education. At Baystate, we've had a number of people who went on to get engineering degrees while they work here."
But as a starting point, Creswell said students could do no better than to consider the new STCC biomedical engineering technology program.
"When students come into a program like this, they spend two years, which is essentially the cost of a Honda Civic," he said. "They get out after two years and don't have to worry about finding a job. People get recruited constantly in this field."
Creswell said the program will be a good fit for anyone interested in technology and helping people.
"My goal is to make technology transparent to the clinical users and even the patients," he said. "You never want technology to be a barrier to delivering good, compassionate patient care. Our job is to make sure the technology works and do the best we can to make sure the users know how to work it. If they get in a jam, we help them out so they can do what they need to do to care for the patient."
Interested in applying to STCC's new Biomedical Engineering Technology degree program? Visit stcc.edu/apply. If you have questions, call Admissions at (413) 755-3333.
To see jobs in this field, click here.
About Springfield Technical Community College
Founded in 1967 and located on 35 acres of the Springfield Armory National Historic Site, STCC is a major resource for the economic vitality of Western Massachusetts. As the only technical community college in Massachusetts, STCC, a designated Hispanic Serving Institution and an Achieving the Dream Leader College, offers a variety of career programs unequalled in the state. STCC's highly regarded transfer programs in business, engineering, liberal arts, science and technology continue to provide the most economical options for students pursuing a four-year degree. With an annual enrollment of more than 7,700 day, evening, weekend and online students, STCC is a vibrant campus rich in diversity.
For more information about STCC, visit www.stcc.edu. Follow us on Facebook and Twitter (@S_T_C_C).
MEDIA CONTACT:
Jim Danko, (413) 755-4812, jdanko@stcc.edu