STCC remembers Maurice G. Lindsay, alumnus and college trustee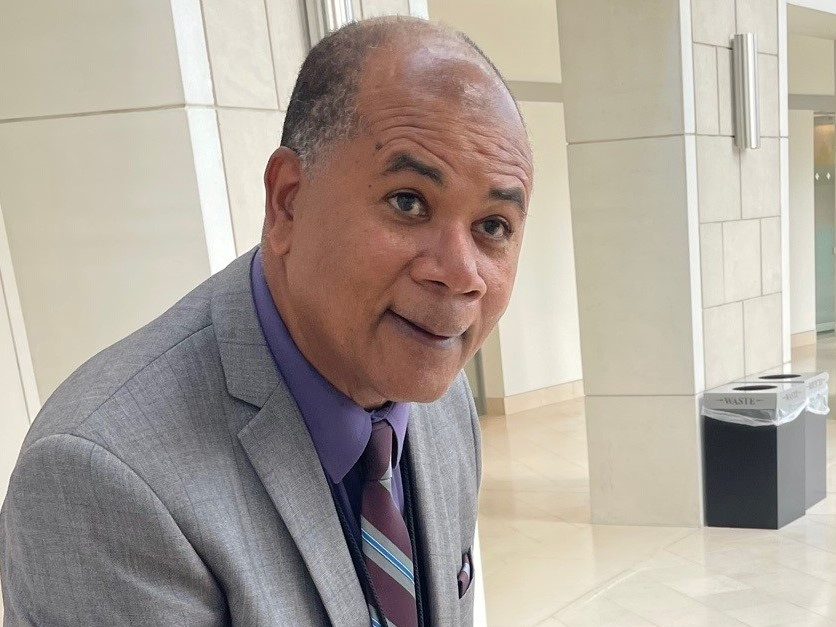 SPRINGFIELD, Mass. – Maurice G. Lindsay was remembered as a man who applied kindness and patience to all his endeavors, whether he was serving on the Springfield Technical Community College Board of Trustees, playing music on WTCC, 90.7 FM, or assisting people in the courts where he worked as deputy clerk.
Lindsay, a 1992 graduate of STCC, died on Nov. 7. He had served as the alumni trustee on the STCC Board of Trustees since 2020. Giving back to STCC was one of his many passions.
He also served for 23 years as deputy clerk for the U.S. District Court in Springfield where he touched the lives of countless area residents. He played a significant role in the growth of the STCC radio station, WTCC, 90.7 FM.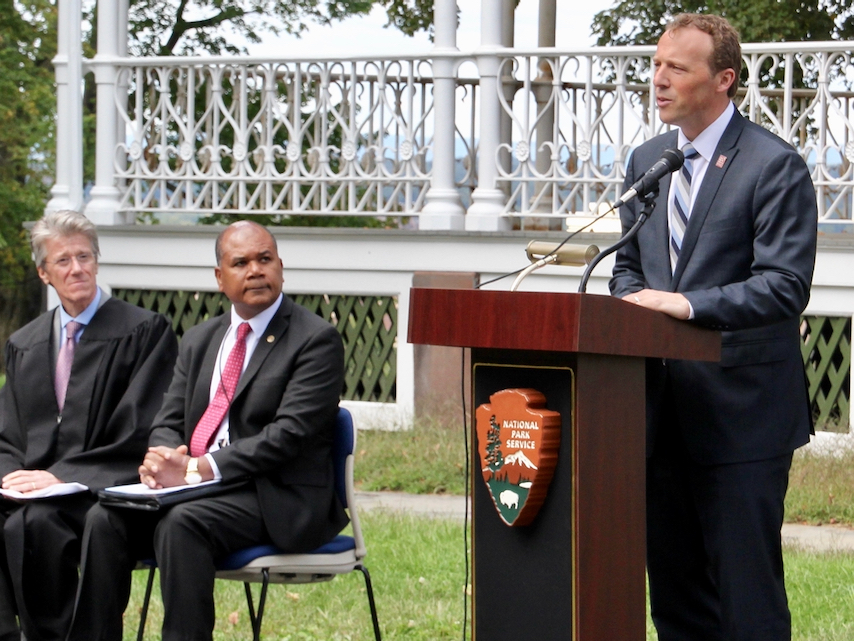 Outside of his work, he was an avid gardener who grew fruit trees in his backyard. Magistrate Judge Katherine Robertson recalled he would show pictures of cherry, apple and peach trees from his backyard. "They were always loaded with fruit," she said.
"Maurice Lindsay was decent, thoughtful and kind. We are all deeply saddened by his loss," said STCC President John B. Cook. "He was committed to giving back to STCC. We will always remember him as a warm and giving human being."
Marikate Murren, chair of the STCC Board of Trustees, called Lindsay's passing "a heartbreaking loss."
"On behalf of the Board of Trustees, I send our sincere condolences to Maurice's family," Murren said. "He was a big part of the STCC community and we are grateful for his service on the board."
Lindsay earned his associate degree in Telecommunications Technology from STCC in 1992 but his connection to the college goes back to 1980 when he created a program on WTCC, 90.7 FM, titled "Caribbean Culture."
Andrew Cade, business director at WTCC, said Lindsay was an integral part of the development of the radio station. Lindsay served on the Board of Directors for WTCC from 2009-2014.
"He started off as a disk jockey and later on became general manager of WTCC … and under his management and leadership, WTCC grew tremendously," Cade said.
Lindsay's Saturday radio program, Caribbean Culture, provided music and information for the Caribbean community in the Springfield area. "He was a big part of the Caribbean community," Cade said. "Probably all of the Caribbean community listened to him."
Maurice Lindsay was decent, thoughtful and kind. We are all deeply saddened by his loss. John B. Cook,

STCC President
As president of Lindsay Entertainment Network, Lindsay wrote, filmed and produced his own television program series on public access and gradually moved to commercial network television stations.
"He was very resourceful, and we are going to miss the services he provided," Cade said.
Lindsay was beloved by his colleagues in the U.S. District Court in Springfield, from the clerks to the judges including Mark Mastroianni and Michael A. Ponsor, said Judge Robertson.
"We really loved Maurice. He was a valued friend and colleague," Robertson said. "There were so many dimensions to him. He loved his family, his children, his grandchildren. He was so happy with Joanne (Schmidt). He described her as the love of his life."
At the courthouse, Robertson said he provided assistance for people who chose to represent themselves. She said it's difficult to be self-represented in federal court.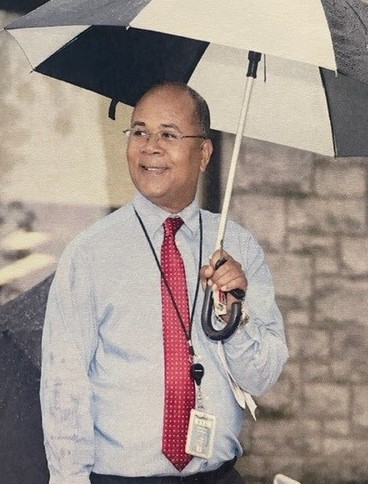 "He had the patience and kindness to help people get more comfortable with the processes, which can be intimidating and complicated," Robertson said. "It's important for us as a court to be accessible to people who don't have counsel, and Maurice was really a bridge for those people. The patience was so incredible and so valuable for us."
Lindsay also helped with naturalization ceremonies, including ones held at the Springfield Armory National Historic Site. Originally from Jamaica, Lindsay was a naturalized American citizen himself.
Robertson recalled how Lindsay – always a dapper dresser – played music and got people dancing at a July 4th ceremony in Northampton.
"It was very important to him personally, and he communicated what a joyful thing it was to be administering the oath to other new citizens," Robertson said. "Maurice was a lovely guy. He was good company and we miss him."
After graduating from STCC, he went on to earn a bachelor's degree in business administration and a master's in public administration from American International College.
A year into his tenure on the Board of Trustees, Lindsay offered encouragement to the Class of 2021 in a Commencement video.
"They say if you love what you do, working will feel like you've never worked a day in your life because you're doing what you love. I urge you to find what you are passionate about and follow that dream," Lindsay said. "You will experience setbacks and disappointments. Don't ever give up. Always pick yourself up and keep moving towards that dream. Your future is in your hands."
About Springfield Technical Community College
STCC, the Commonwealth's only technical community college, continues the pioneering legacy of the Springfield Armory with comprehensive and technical education in manufacturing, STEM, healthcare, business, social services, and the liberal arts. STCC's highly regarded workforce, certificate, degree, and transfer programs are the most affordable in Springfield and provide unequaled opportunity for the vitality of Western Massachusetts. Founded in 1967, the college – a designated Hispanic Serving Institution – seeks to close achievement gaps among students who traditionally face societal barriers. STCC supports students as they transform their lives through intellectual, cultural, and economic engagement while becoming thoughtful, committed and socially responsible graduates.
MEDIA CONTACT:
Jim Danko, (413) 755-4812, jdanko@stcc.edu