STCC secures funding for cybersecurity center at Springfield's Union Station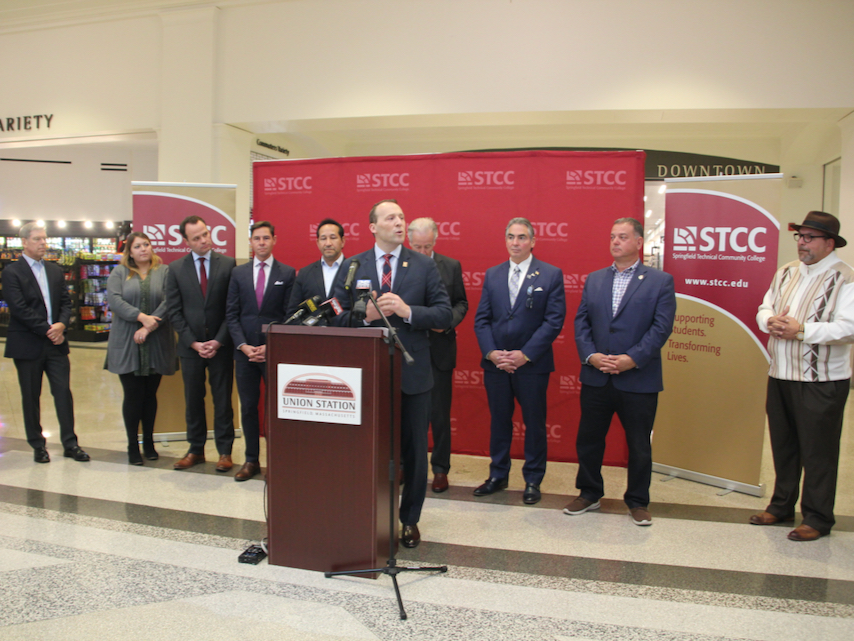 SPRINGFIELD, Mass. – Springfield Technical Community College received $1.46 million in funding to open a Western Mass Cybersecurity Center of Excellence at Springfield Union Station.
The funding from the state MassCyberCenter was initially announced at the Massachusetts Cybersecurity Forum on Oct. 28. Dignitaries including U.S. Rep. Richard E. Neal and others were on hand at Springfield Union Station on Monday, Oct. 31 to celebrate the announcement.
The facility – a security operations center and cyber range – will serve as a regional center for Western Massachusetts and beyond. The Cybersecurity Center of Excellence (CCE) will provide valuable hands-on training and a career start for students and could attract new people into cybersecurity as a profession, said STCC Vice President and Chief Information Officer Mary Kaselouskas.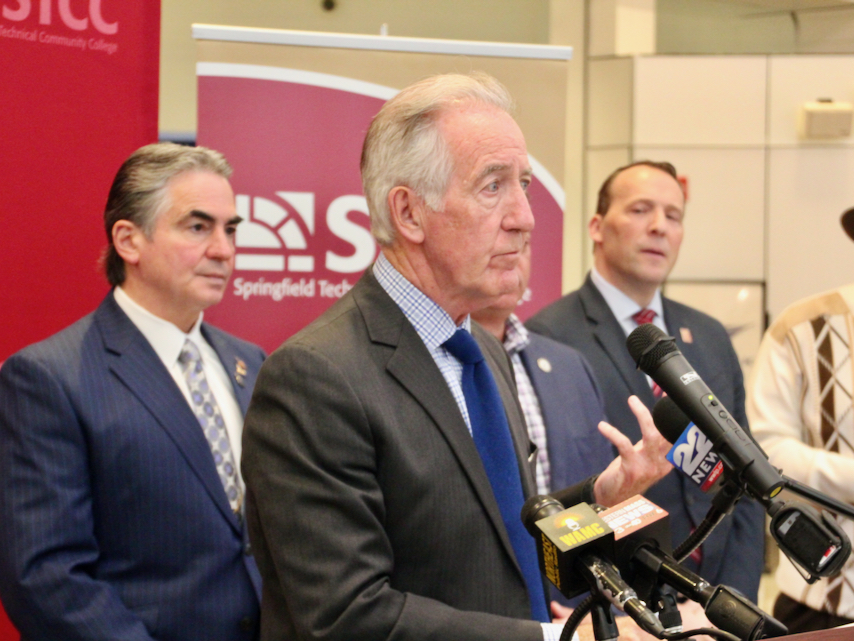 STCC will develop both a Cyber Range and SOC within the City of Springfield's Union Station complex, serving Western Massachusetts and beyond. STCC will staff and operate the facility in partnership with a consortia of area higher education institutions (Bay Path University, UMass Amherst, Western New England University, Elms College, and Springfield College), each of which bring a range of undergraduate certificate and degree programs in IT/Security, Cybersecurity, Computer Science and Programming, Digital Forensics, and Criminal Justice. Another facility will be based at Bridgewater State University.
The Western Mass Cybersecurity Center of Excellence will be developed and operated in collaboration with the MassCyberCenter. Massachusetts is opening cyber ranges and security operations centers at public colleges and universities across the state.
This will benefit not only the community but also STCC students in our cybersecurity program and students at other area colleges and universities. John B. Cook,

President, STCC
"We are excited to receive funding to develop the security operations center and cyber range here in Springfield," said President John B. Cook. "This will benefit not only the community but also STCC students in our cybersecurity program and students at other area colleges and universities. They will have a chance to get hands-on experience that will prepare them for careers in a growing and exciting field."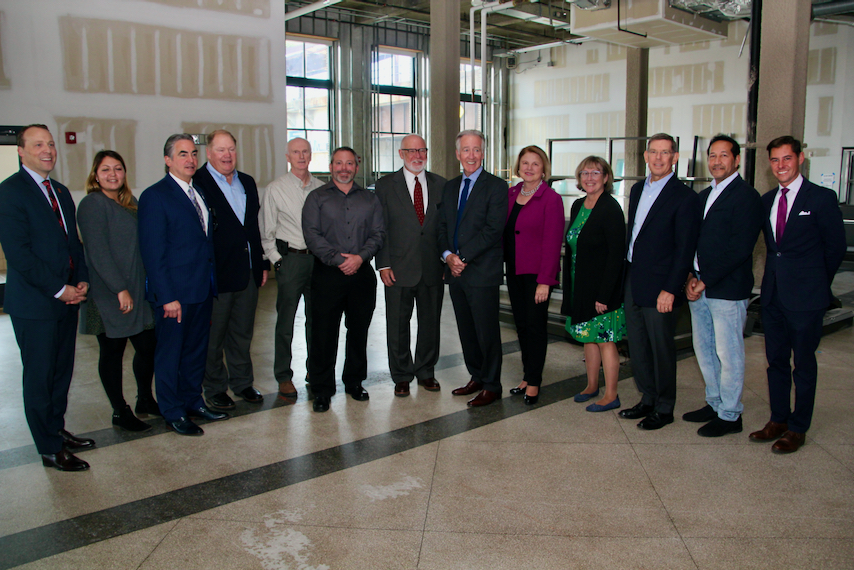 "Springfield Union Station is a world-class transportation hub that will now be home to a world-class cybersecurity training and security management center," said Congressman Neal. "The Baker-Polito Administration has worked hand-in-hand with the City of Springfield, STCC team, and my office to make this a reality."
Springfield Mayor Domenic J. Sarno said, "The City of Springfield is encouraged by the leadership of STCC in the establishment of this transformative and dynamic Cybersecurity Center of Excellence (CCE) to be constructed here at the magnificent historic Union Station. The CCE will support the state's workforce development objectives and mission around cybersecurity while growing and promoting diversity of the talent pipeline for the region. I look forward to the future of the Western MA CCE based here in Springfield."
STCC offers degrees and certificates in cybersecurity, programming and computer science transfer that prepare students for in-demand careers.
Kaselouskas from STCC said cyber range training will be part of the curriculum of the programs at the college. Students who receive training at the cyber range could move into internships or employment at the security operations center.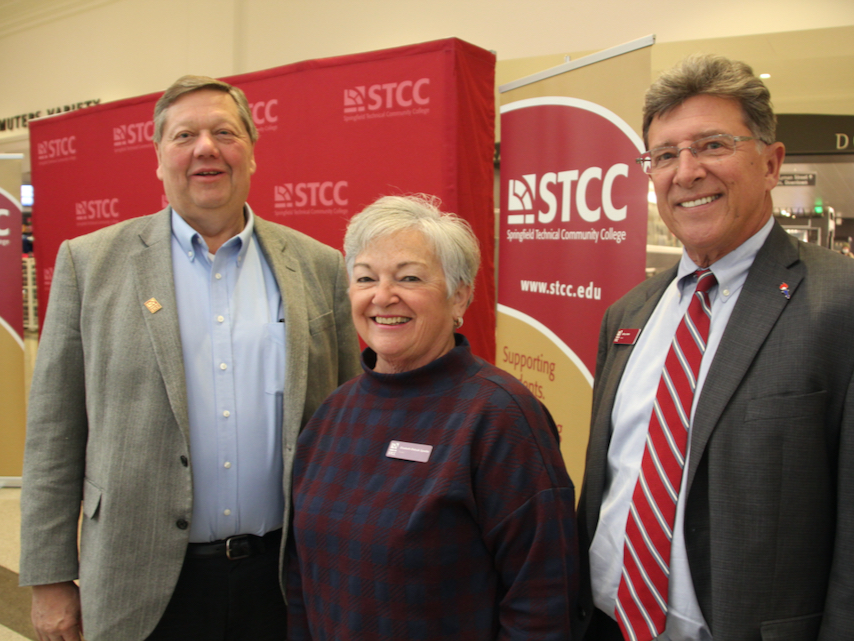 "We are thrilled to see this project get off the ground. The cyber range will give students an advantage by exposing them to real world scenarios they might not otherwise have an opportunity to experience," Kaselouskas said. "This will heighten interest in cybersecurity education. We hope that STCC will be able to provide the region with a better educated and skilled workforce who can work at the Union Station security operations center."
Kaselouskas said the cyber range would address a problem in the industry: the difficulty of hiring skilled workers. Not enough people have the required training for the in-demand jobs in cybersecurity, she said.
STCC student Jackson Perez, who is studying cybersecurity, spoke at a recent Municipal Cybersecurity Summit with Kaselouskas. Perez said the Western Mass Cybersecurity Center of Excellence at Springfield's Union Station will raise awareness in the Springfield area about cybersecurity education and career opportunities.
"Springfield is the perfect location. It's diverse," he said. "You can see that people who don't have the opportunity to get into cybersecurity don't really know what it is … I think the (security operations center) and security range would be perfect to make it known that this is a job that you can do. This is something that will help you with your goal.
"I see it as a great opportunity for students like myself to get experience," he said. "These jobs really want experience. You can have a great resume … but if you don't have that one to two years of experience, it can shut you out right away."
Interested in applying to STCC? Visit stcc.edu/apply or call Admissions at (413) 755-3333.
About Springfield Technical Community College
STCC, the Commonwealth's only technical community college, continues the pioneering legacy of the Springfield Armory with comprehensive and technical education in manufacturing, STEM, healthcare, business, social services, and the liberal arts. STCC's highly regarded workforce, certificate, degree, and transfer programs are the most affordable in Springfield and provide unequaled opportunity for the vitality of Western Massachusetts. Founded in 1967, the college – a designated Hispanic Serving Institution – seeks to close achievement gaps among students who traditionally face societal barriers. STCC supports students as they transform their lives through intellectual, cultural, and economic engagement while becoming thoughtful, committed and socially responsible graduates.
MEDIA CONTACT:
Jim Danko, (413) 755-4812, jdanko@stcc.edu