STCC Theater Workshop to stage play about intolerance
SPRINGFIELD, Mass. – The Springfield Technical Community College Theatre Workshop will bring to the stage two plays in December, including one about coming out … as a left-hander.
The plays, which will be performed back-to-back, are "Some Prepared Remarks," a one-man show written by Jason Gray Platt that covers a man's life in seven short speeches, and the satire "Removing the Glove."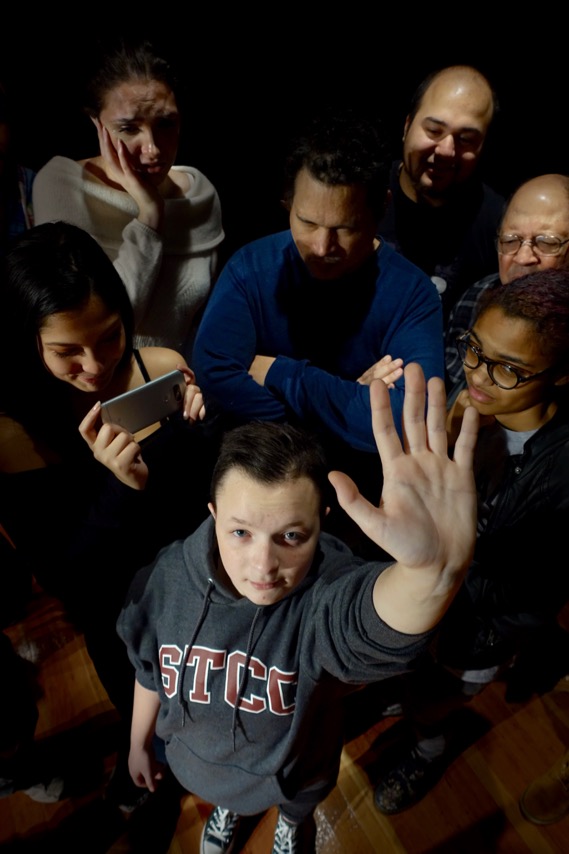 Theater professor Phil O'Donoghue describes "Removing the Glove" as a comedy that shines a light on intolerance faced by teenagers in high school.
Written by Clarence Coo, the play is about a teen who wonders how he can reveal the secret he's been hiding from his family and friends – that he is left-handed.
STCC Professor Eric Brown, an advisor to the college's GLBTA club (gay, lesbian, bisexual, transgendered alliance), said theater-goers will enjoy the thought-provoking play.
"The STCC GLBTA Club enthusiastically invites everyone to attend the theater production of 'Removing the Glove,' which reinforces the need to remove stigmas from our vocabulary and replace labels with acceptance and love," Brown said. "We are confident that the audience will leave the theater filled with renewed energy and hope. At the Dec. 6 performance, there will be the added bonus of a panel discussion involving the GLBTA community. No one will be disappointed."
Performance times are:
Thursday, Dec. 6, 11 a.m.: The STCC GLBTA Club will host a panel discussion afterward.
Friday, Dec. 7, 7 p.m.: Theater-goers can pay to see the plays or, for an additional charge, come early to enjoy a pre-performance meal on the 7th floor of Scibelli Hall at 6 p.m.
Saturday, Dec. 8, 7 p.m.: This performance is a benefit for the Enlaces House of Colors, Holyoke's first and only LGBTQ health and resource center, designed by and for youth who identify as lesbian, gay, bisexual, transgender or queer. The resource center is run by the nonprofit family resource organization Enlace de Familias, of Holyoke.
Tickets can be purchased at the door ($8 general admission and $5 for students).
The cost of the special "dinner and show" package for the Dec. 7 evening performance is $30 or $25 for students. Theater-goers not interested in the meal can pay the regular ticket price to see the plays.
For more information, contact Phil O'Donoghue at (413) 755-4233 or by email pcodonoghue@stcc.edu.
About Springfield Technical Community College
Founded in 1967 and located on 35 acres of the Springfield Armory National Historic Site, STCC is a major resource for the economic vitality of Western Massachusetts. As the only technical community college in Massachusetts, STCC, a designated Hispanic Serving Institution and an Achieving the Dream Leader College, offers a variety of career programs unequalled in the state. STCC's highly regarded transfer programs in business, engineering, liberal arts, science and technology continue to provide the most economical options for students pursuing a four-year degree. With an annual enrollment of more than 7,400 day, evening, weekend and online students, STCC is a vibrant campus rich in diversity.
For more information about STCC, visit www.stcc.edu. Follow us on Facebook, Twitter (@S_T_C_C) and Instagram (@stccpics).
MEDIA CONTACT:
Jim Danko, jdanko@stcc.edu, (413) 755-4812