STCC to Celebrate National Coming Out Day with Author Putsata Reang
SPRINGFIELD, Mass. – Celebrating National Coming Out Day, Springfield Technical Community College presents a live virtual event Oct. 11 at 1:30 p.m. titled "Beyond the Cage of Our Stories: A Carberry Conversation with author and journalist Putsata Reang."
The LGBTQ+ Employee Resource Group (LGBTQ+ERG) in collaboration with the Amy H. Carberry Fine Arts Gallery are presenting the event.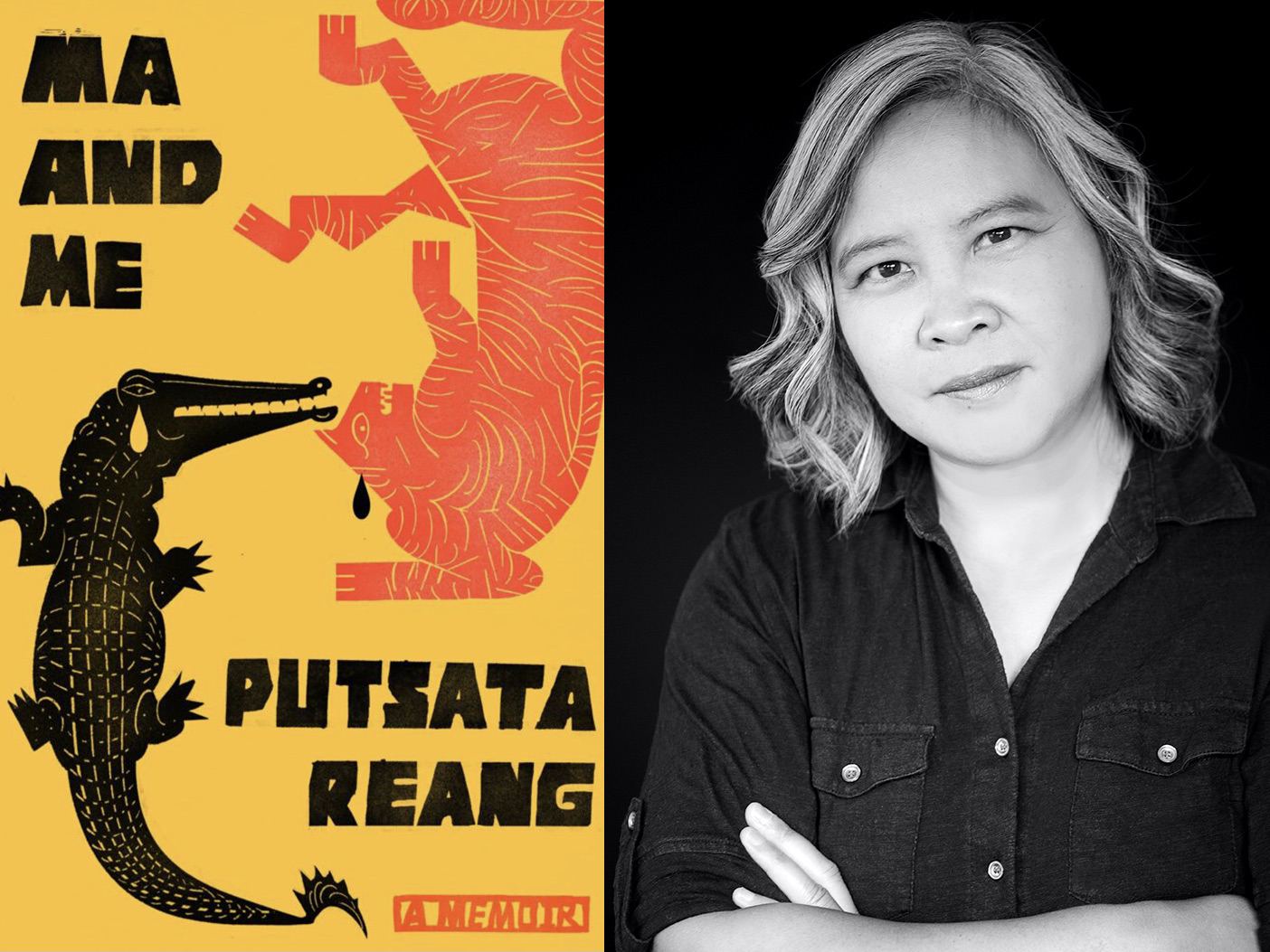 First celebrated on the one-year anniversary of the 1987 National March on Washington for Lesbian and Gay Rights, National Coming Out Day on Oct. 11, honors the bravery of LGBTQ individuals who decide to come out and live openly.
STCC's student club, the LGBTQ Pride Club, has celebrated National Coming Out Day in past years as a way of sharing stories and offering support to both students and employees. Founded in 2020, STCC's LGBTQ+ ERG is an Employee Resource Group whose goal is to build a supportive community for Lesbian, Gay, Bisexual, Transgender, and Questioning/Queer individuals and their allies.
"The LGBTQ ERG strives to create meaningful ways for employees to connect with one another and contribute to a vibrant, respectful, and inclusive campus for all," said Cindy Breunig, co-chair of the STCC LGBTQ ERG.
Born in Cambodia, and raised in rural Oregon, Putsata was 11 months old, when her family fled war-torn Cambodia, spending 23 days on an overcrowded Navy vessel before finding sanctuary at an American naval base in the Philippines.
In her memoir, "Ma and Me," published earlier this year, Putsata describes how her mother, holding what appeared to be a lifeless baby, resists the captain's orders to throw her bundle overboard. Over the years, Putsata lives to please Ma and make her proud, hustling to repay her life debt by becoming the consummate good Cambodian daughter, working steadfastly by Ma's side in the berry fields each summer and eventually building a successful career as an award-winning journalist. But her adoration and efforts are no match for Ma's expectations. When Putsata comes out to Ma in her twenties, Ma tells her it's just a phase.
On Tuesday, Oct. 11, 1:30 p.m., during a virtual Carberry Conversations interview with associate professor and gallery coordinator Sondra Peron, Putsata Reang will share some of her personal experiences and dissect the long legacy of inherited trauma and the crushing weight of cultural and filial duty. With rare clarity and lyric wisdom, Reang and Peron will cover a wide range of topics, including the displacement felt by children of refugees, and the overlay of emotional exile that comes with being gay. Reang suggests, "We all have stories that cage us. And we all possess the guts and grit to break past the boundaries of narrative and be free."
Putsata Reang is a journalist and author of the debut memoir "Ma and Me" (FSG/MCD May 2022) that explores her reckoning with the debt and duty she feels she owes her mother with her own desire to claim selfhood. Putsata has lived and worked in more than a dozen countries including Cambodia, Afghanistan, and Thailand. She worked as a reporter for major metropolitan newspapers including the San Jose Mercury News and The Seattle-Times before moving abroad to train journalists in investigative and political reporting in conflict and post-conflict countries.
Putsata is an alumna of writers residencies at Hedgebrook, Mineral School and Kimmel Harding Nelson, as well as the Jack Straw Writers Program. She has received grants from Washington State Artist Trust and the Alicia Patterson Journalism Fellowship. Her writing has appeared in the New York Times, Politico, Ms., the Guardian among other publications and she has been anthologized in essay collections that highlight women's and Khmer voices. Putsata lives with her wife in the Pacific Northwest. Learn more at www.putsata.com
All Carberry Conversations are free and open to the public via Zoom. Please register in advance.
Link to Zoom interview: stcc.io/conversations
Carberry Conversations is a series of virtual talks throughout the academic year between Peron and artists and authors. Conceived in response to the ongoing pandemic, these conversations function as a space to connect working artists, authors, and photographers to STCC and the Greater Springfield community covering a wide variety of topics.
This event is supported in part by the LGBTQ+ Employee Resource Group (ERG), the School of Liberal and Professional Studies (LAPS), Amy. H. Carberry Fine Arts Gallery, and the Fine Arts (A.A.) program.
About the Gallery
The Amy H. Carberry Fine Arts Gallery at Springfield Technical Community College features works by artists of local and national repute as well as STCC student work. The gallery is located in Building 28, the first floor, on the Pearl Street side of the STCC campus. The gallery is supported in part by funding from the School of Liberal and Professional Studies. Find the Amy H. Carberry Fine Arts Gallery on Facebook or follow on Twitter @STCCArtGallery.
About Springfield Technical Community College
STCC, the Commonwealth's only technical community college, continues the pioneering legacy of the Springfield Armory with comprehensive and technical education in manufacturing, STEM, healthcare, business, social services, and the liberal arts. STCC's highly regarded workforce, certificate, degree, and transfer programs are the most affordable in Springfield and provide unequaled opportunity for the vitality of Western Massachusetts. Founded in 1967, the college – a designated Hispanic Serving Institution – seeks to close achievement gaps among students who traditionally face societal barriers. STCC supports students as they transform their lives through intellectual, cultural, and economic engagement while becoming thoughtful, committed and socially responsible graduates.
MEDIA CONTACT:
Jim Danko, (4123) 755-4812, jdanko@stcc.edu