STCC to host 'Fitting for Future' event for teens in foster care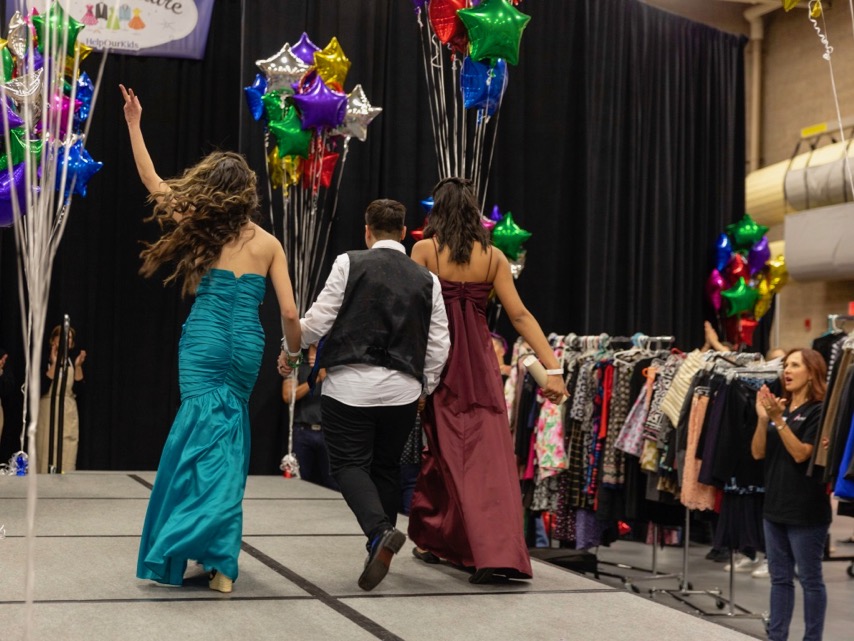 SPRINGFIELD, Mass. – Springfield Technical Community College will host "Fitting for the Future, an all-day event on April 4 that provides teens in foster care with formal clothing and accessories for special events such as prom, graduation and job interviews.
For the sixth year, the STCC Cosmetology Department will partner with event organizer HelpOurKids Inc., an Amherst-based nonprofit that supports children and teens living in foster care in Western Massachusetts.
"We're thrilled to work with HelpOurKids on this wonderful event," said Tara Lavertue, a STCC cosmetology instructor. "This is an opportunity for our students to put their training to work for a terrific cause. Our students love styling their hair to match their gowns and applying makeup. They see how their work can have a meaningful impact on the participants by making them feel confident and good about themselves."
HelpOurKids is seeking donations and volunteers to help make the day a success.
"We're looking for clothing and accessories that can be worn to special events or for formal occasions," said Noryn Resnick, executive director for HelpOurKids. "Financial donations are especially appreciated, as they allow HelpOurKids to purchase the items needed but not donated to complete the outfits teens especially need or want."
The event is closed to the public because the youngsters are in foster care, but HelpOurKids is asking for volunteers to assist the teenagers during the day.
Resnick said Fitting for the Future offers an opportunity for children in the foster care system not only to shop for special event clothing but to interact with others who share a similar background and make friends.
"Fitting for the Future is a magical event," Resnick said. "For many kids, it's the first time in their lives that they feel special and receive attention. Their faces light up when they look at themselves in the mirror. One girl told me that she never knew she could look pretty before that day."
This is an opportunity for our students to put their training to work for a terrific cause. Our students love styling their hair to match their gowns and applying makeup. Tara Lavertue,

STCC cosmetology instructor
Over the past five years, more than 300 teens in foster care have participated in Fitting for the Future. Each teen is assigned a personal shopper to help make their selections and obtain any necessary on-site alterations. Teens get to consult with professional makeup and hair stylists to perfect their look and will get their portrait taken by a professional photographer.
Resnick expressed her appreciation to STCC for again hosting the event.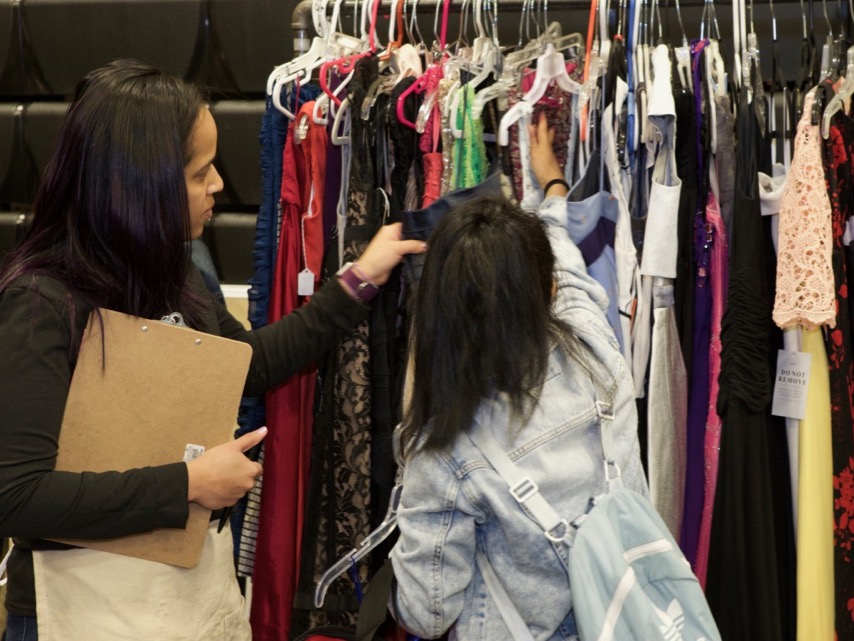 "I am especially grateful to STCC for its support and belief in community participation," she said. "The larger space allows more teens to attend. It gives us room for a real runway for the kids to walk down as they show off their new outfits, plus more dressing rooms and space for our seamstresses and other volunteers."
STCC students benefit as well, added Laurie Degree, chair of the Cosmetology Program, whose students volunteer at the event. "The STCC Cosmetology Program believes that our students' involvement in Fitting for the Future teaches them the value of community outreach, how to use their new skills to positively impact lives and the rewards of making someone feel good about themselves," she said.
Fitting for the Future is just one of a number of HelpOurKids programs. The organization also funds "extras"—from music lessons to sports equipment—that often are not accessible to kids in foster care. HelpOurKids organizes college tours that allow teens to see that higher education is within their reach and provides duffel bags, books, household items, personal-care goods and clothing to kids throughout the year.
To make a donation or to volunteer for Fitting for the Future, visit helpourkids.org. For more information, call (413) 342-0640 or email noryn@helpourkidsinc.org.
About Help Our Kids
Founded in 2012, HelpOurKids is an all-volunteer run registered 501(c)(3) non-profit that helps meet the needs of children and teens in foster care across Western Massachusetts. 100% of financial donations go to the kids.
About Springfield Technical Community College
Founded in 1967 and located on 35 acres of the Springfield Armory National Historic Site, STCC is a major resource for the economic vitality of Western Massachusetts. As the only technical community college in Massachusetts, STCC offers a variety of career programs unequalled in the state. STCC's highly regarded transfer programs in business, advanced manufacturing, healthcare, liberal arts, and STEM fields continue to provide the most affordable options for students pursuing a four-year degree. With an annual enrollment of about 7,000 day, evening, weekend, and online students, STCC is a vibrant campus rich in diversity.
For more information about STCC, visit www.stcc.edu. Follow us on Facebook, Twitter (@S_T_C_C) and Instagram (@stccpics).
MEDIA CONTACT:
Jim Danko, (413) 755-4812, jdanko@stcc.edu