STCC to offer class for business use of drones
SPRINGFIELD, Mass. – Springfield Technical Community College in November will offer an introductory three-day course designed for individuals seeking drone pilot training for business use.
Intro to sUAS (small unmanned aircraft systems) will be taught on Saturdays – Nov. 3, 10 and 17 – between 9 a.m. and 4 p.m. at STCC.
The Federal Aviation Administration has released regulations that pave the way for expanded commercial use of the aircraft systems commonly called drones. As part of the guidelines, drone pilots are required to pass the FAA's remote pilot knowledge test "Unmanned Aircraft – General" to receive an FAA remote pilot certification and be able to use drones for commercial purposes.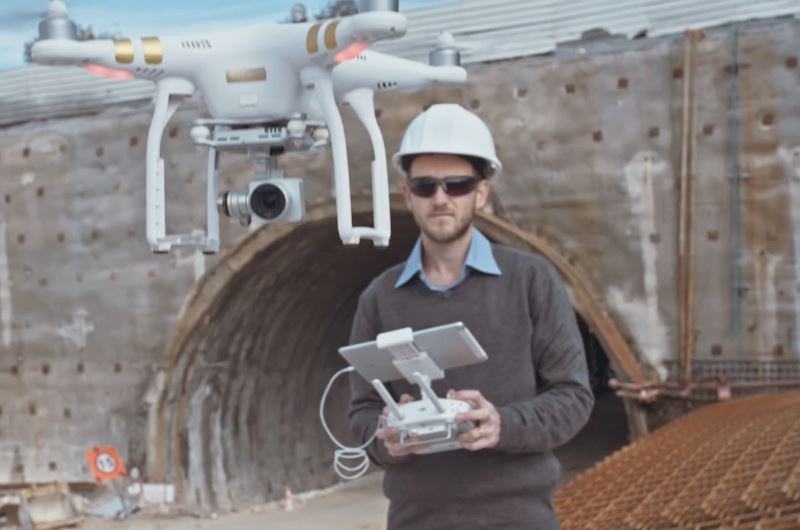 STCC's comprehensive 18-hour Intro to sUAS course provides hands-on skills training for aspiring business operators to fly drones safely and efficiently and helps them prepare for FAA certification.
Industry applications include construction, agriculture, insurance, real estate, public safety, inspections, law enforcement, ecommerce, environmental conservation and mapping, to name a few.
"Our drone class is designed for businesses that want to capture this technology's potential," said Elliot M. Levy, senior director for the Workforce Development Center at STCC. "This is an opportunity for people working in a wide range of fields to get training that will give their business an edge."
Intro to sUAS prepares students for the FAA remote pilot knowledge test and eventual FAA certification. The course also is designed to offer comprehensive insight into different types of flight systems and their capabilities, safe and legal flying practices, market opportunities and applications, and hands-on piloting skills.
Each participant in the Intro to sUAS course receives a quadcopter with a camera and a flight simulator along with their course material. The course is capped off with a Top Gun Competition where participants demonstrate flying skills while navigating an obstacle course.
STCC has partnered with SkyOp to offer the course, which will be taught by an FAA-certified SkyOp instructor.
For more information, visit stcc.edu/drones or call the Workforce Development Center: (413) 755-4225.
About Springfield Technical Community College
Founded in 1967 and located on 35 acres of the Springfield Armory National Historic Site, STCC is a major resource for the economic vitality of Western Massachusetts. As the only technical community college in Massachusetts, STCC, a designated Hispanic Serving Institution and an Achieving the Dream Leader College, offers a variety of career programs unequalled in the state. STCC's highly regarded transfer programs in business, engineering, liberal arts, science and technology continue to provide the most economical options for students pursuing a four-year degree. With an annual enrollment of more than 7,700 day, evening, weekend and online students, STCC is a vibrant campus rich in diversity.
For more information about STCC, visit www.stcc.edu. Follow us on Facebook and Twitter (@S_T_C_C).
MEDIA CONTACT:
Jim Danko, (413) 755-4812, jdanko@stcc.edu