STCC to offer online Winter Session
SPRINGFIELD, Mass. – Springfield Technical Community College (STCC) will once again offer its popular four-week online Winter Session with classes starting Friday, Dec. 22, through Thursday, Jan. 18. Winter session classes are the perfect opportunity for area college students to earn college credit during the traditional winter break period.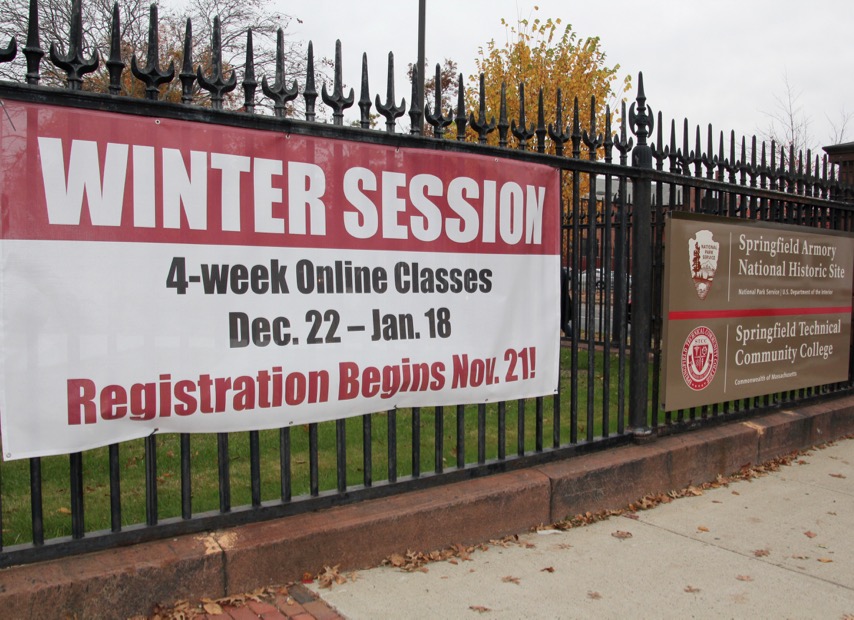 "The majority of classes available during winter session can be used as electives at both community colleges and four-year colleges and universities," said STCC Dean of Enrollment Management Matthew Gravel. "The online format reduces the need to cancel classes for weather conditions and allows students the flexibility to study on their own schedule. This year, in response to requests from the public, we've added English Composition I and II, Principles of Marketing and Principles of Normal/Abnormal Behavior."
Winter session class offerings also include: Basic Keyboarding; Business Ethics, Computer Basics; Criminal Procedures 2; Economics 1; General Psychology; Introduction to Sociology; Nutrition; Principles of Management; Survey of Modern US History; and World Religions. Students can register for one or more classes beginning Nov. 21.
Registration is available online at www.stcc.edu/winter; via phone at (413) 755-4321; or in the Registrar's Office/Garvey Hall South/First Floor.
About Springfield Technical Community College
Founded in 1967 and located on 35 acres of the Springfield Armory National Historic Site, STCC is a major resource for the economic vitality of Western Massachusetts. As the only technical community college in Massachusetts, STCC, a designated Hispanic Serving Institution and an Achieving the Dream Leader College, offers a variety of career programs unequalled in the state. STCC's highly regarded transfer programs in business, engineering, liberal arts, science and technology continue to provide the most economical options for students pursuing a four-year degree. With an annual enrollment of more than 7,700 day, evening, weekend and online students, STCC is a vibrant campus rich in diversity.
For more information about STCC, visit www.stcc.edu. Follow us on Facebook and Twitter (@S_T_C_C).
MEDIA CONTACT:
Jim Danko, (413) 755-4812, jdanko@stcc.edu