STCC to stay open longer for late registration
SPRINGFIELD, Mass. – Springfield Technical Community College will be open until 7 p.m. Monday through Thursday from Aug. 20 through Aug. 23 and until 4 p.m. on Friday, Aug. 24 to serve prospective students planning to register for fall semester classes.
Classes begin Tuesday, Sept. 4.
During this "Late Registration" period prospective students may apply to a program, meet with an advisor, register for courses, pay their bill and receive their schedule in one easy visit.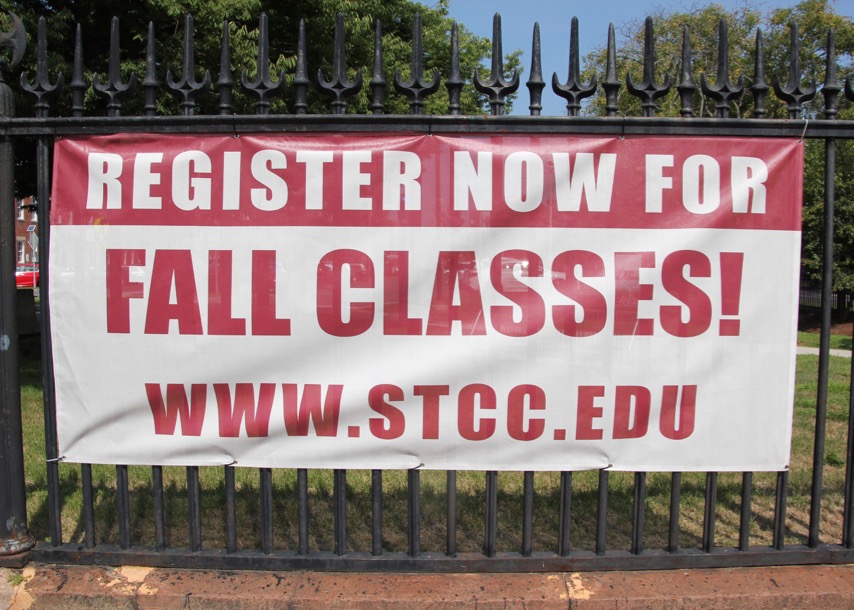 Dean of Admissions Louisa Davis-Freeman said there is still plenty of time to enroll at STCC for the fall semester and many programs are still accepting applicants.
"STCC serves our community, and we're here to help you take care of any steps you need to complete to begin STCC classes this fall. To be accepted into a program please bring your official high school transcript(s) or GED or HiSET certification with you. In order to be considered eligible for financial aid, you must be enrolled in a degree-granting or eligible certificate program," she said.
New for fall semester is an associate in science in Biomedical Engineering Technology with two options: Biomedical Equipment Technology and Biomedical Manufacturing Technology. STCC offers the only two-year, associate degree program of its kind in the region. Graduates will be prepared for a variety of in-demand healthcare jobs, including biomedical equipment and biomedical device manufacturing technician and medical sales representative.
For more information call the Admissions Office at 413-755-3333 or email admissions@stcc.edu. To complete an application online visit stcc.edu/apply.
About Springfield Technical Community College
Founded in 1967 and located on 35 acres of the Springfield Armory National Historic Site, STCC is a major resource for the economic vitality of Western Massachusetts. As the only technical community college in Massachusetts, STCC, a designated Hispanic Serving Institution and an Achieving the Dream Leader College, offers a variety of career programs unequalled in the state. STCC's highly regarded transfer programs in business, engineering, liberal arts, science and technology continue to provide the most economical options for students pursuing a four-year degree. With an annual enrollment of more than 7,700 day, evening, weekend and online students, STCC is a vibrant campus rich in diversity.
For more information about STCC, visit www.stcc.edu. Follow us on Facebook and Twitter (@S_T_C_C).
MEDIA CONTACT:
Jim Danko, (413) 755-4812, jdanko@stcc.edu