STCC unveils new health science degree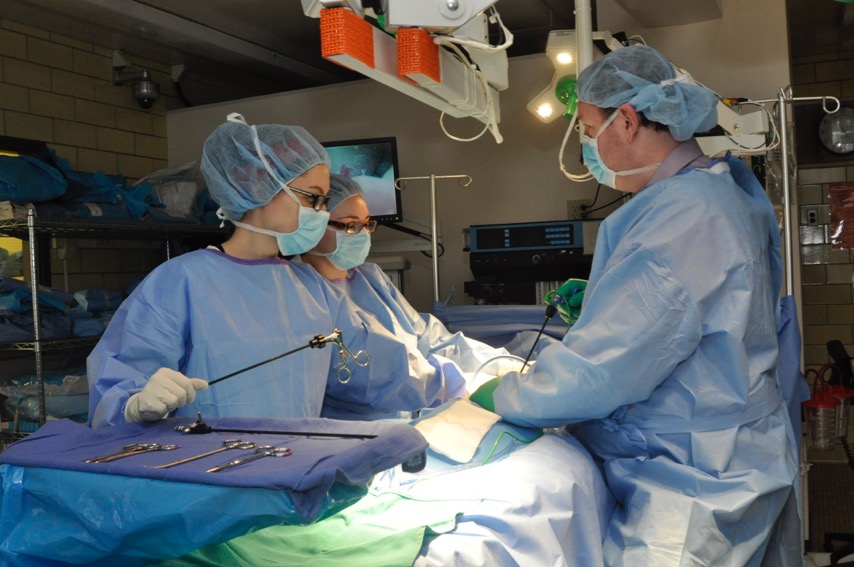 Program allows students to discover which health care profession is the right fit
SPRINGFIELD, Mass. – Springfield Technical Community College this fall will offer a new health science degree program that will expose students to a range of health care careers in an immersive and rich learning environment.
The associate in science degree at STCC would be ideal for anyone interested in a health care career, but who may not be aware of the many professional opportunities, said Matthew Gravel, dean of academic initiatives at STCC.
"This would be a good option for someone who is still teasing out what it is they want to study," Gravel said. "They might be leaning toward nursing, for example, but they're not sure. They might need to develop an academic background before they get into a program like that. This curriculum has flexibility for them to be working on courses that are required for many of our health programs."
The health science degree is the first allied health program at STCC with an open admissions policy, which means anyone with a high school diploma or a high school equivalency credential can enroll. Students can apply to start classes in the fall or spring. Fall classes begin Sept. 4.
We expect this to be a valuable program for students in the region and also for our key industry and community partners. John B. Cook,

STCC President
Because the curriculum exposes students to different health care career options, students can discover what they like or dislike about a certain career pathway. For example, students who discover they don't want to work closely with patients may decide to pursue a career as a medical laboratory technician rather than a nurse.
College administrators say the program – never before offered at STCC – creates a guided pathway for up to 20 percent of the student body who have expressed an interest in a health care occupation, which is part of STCC's five-year student success plan.
STCC President John B. Cook said STCC has a long tradition of offering high-quality programs that prepare students for health care careers. Developing the student-centered health science pathway represents responsiveness to the college mission.

"We are thrilled to offer the new health science degree program. It is a tremendous opportunity for students who are thinking about a health care career but need an experience to know which path to take," Cook said. "We expect this to be a valuable program for students in the region and also for our key industry and community partners."
Christopher Scott, dean of the School of Health and Patient Simulation, called the program unique in the region. Students will have the opportunity to work on patient simulators in the acclaimed SIMS Medical Center at STCC.
"We're recreating a clinical environment," Scott said. "Students immerse themselves in the experience. We deliver education in a safe, controlled environment where students can take chances and learn without running the risk of harming a patient."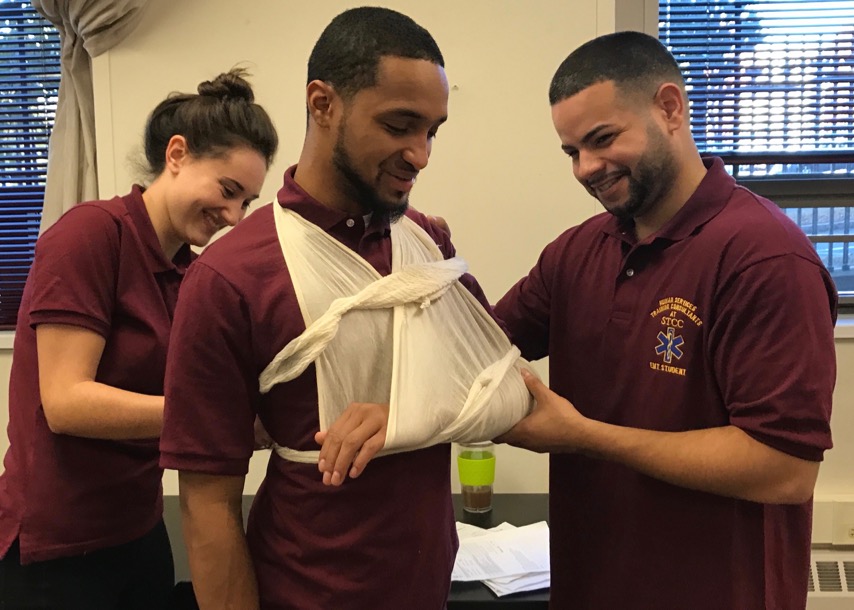 Students also will spend time in traditional classrooms taking subjects such as math, physical science and social science in addition to courses that are prerequisites for other health programs: medical terminology, patient care and safety, and anatomy and physiology.
The health science curriculum is designed to expose students to the demands and expectations of health care professionals as well as give them an understanding of the responsibilities associated with patient care.
Students also will earn professional certifications in areas such as:
Sterile processing
Patient care technician
Emergency medical technician
These certifications not only could lead to job offers in health care, but will strengthen a student's profile if he or she applies to a clinical health care program.
Students pursuing the health science degree can choose one of three "pathways."
Earn an associate degree after two years and then transfer to another college or university to continue their education.
Complete one year of the program to complete foundational courses and get an overview of careers in health care, and then apply to a STCC health program such as clinical lab science, diagnostic medical imaging, dental hygiene, nursing or respiratory care.
Complete one year of the program and then apply to another college or university's health program that is not offered at STCC.
Assistant professor Raja Staggers has been appointed chair of the department.
If you're interested in applying to STCC's health science degree program, visit www.stcc.edu/explore/programs/hlth.as. For more information, call the Admissions Office at (413) 755-3333.
To see jobs in this field, click here.
About Springfield Technical Community College
Founded in 1967 and located on 35 acres of the Springfield Armory National Historic Site, STCC is a major resource for the economic vitality of Western Massachusetts. As the only technical community college in Massachusetts, STCC, a designated Hispanic Serving Institution and an Achieving the Dream Leader College, offers a variety of career programs unequalled in the state. STCC's highly regarded transfer programs in business, engineering, liberal arts, science and technology continue to provide the most economical options for students pursuing a four-year degree. With an annual enrollment of more than 7,700 day, evening, weekend and online students, STCC is a vibrant campus rich in diversity.
For more information about STCC, visit www.stcc.edu. Follow us on Facebook and Twitter (@S_T_C_C).
MEDIA CONTACT:
Jim Danko, jdanko@stcc.edu, (413) 755-4812, jdanko@stcc.edu