STCC virtual tea series to highlight women in leadership roles
SPRINGFIELD, Mass. – Springfield Technical Community College will celebrate achievements by female leaders with a virtual tea series called "We the Women."
STCC will feature local speakers who will discuss their careers, accomplishments and the barriers they faced in a live video conferencing format. Viewers will have a chance to enjoy a cup of tea while watching the presentations and ask questions at the end.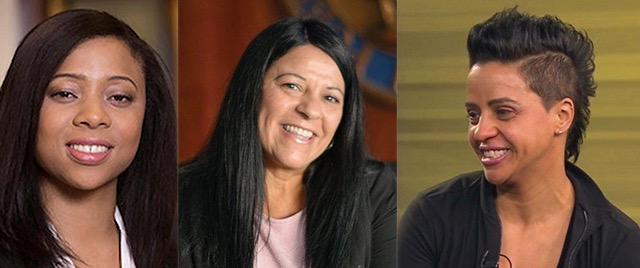 "We wanted to hold an event in March, which was Women's History Month, but had to postpone due to the COVID-19 pandemic," said Lidya Rivera Early, Director of Community Engagement at STCC. "We decided to organize a virtual event held over three dates. We're excited to highlight women in leadership positions who come from diverse backgrounds. They will talk about the trajectory of their careers, including barriers they faced, and also will discuss the impact of COVID-19 on their current work."
STCC has temporarily restricted on-campus access and transitioned to remote learning and remote events for the remainder of the term. STCC plans to resume face-to-face classroom teaching and events when cleared and in alignment with state and federal guidelines.
Here is the schedule for the virtual tea series:
Talia Gee, Diversity and Inclusion, April 30, 2 p.m.: Gee works as Chief Diversity and Inclusion Officer for the City of Springfield. An attorney, Gee is a graduate of St. John's University in New York City and received her MBA and Law Degree from Western New England University. Gee previously worked at Community Legal Aid, the law firm of Sullivan, Hayes & Quinn, and the New York Yankees. She is a member of the Board of Directors of the Springfield Boys & Girls Club and co-creator of the "How to Wear Your Crown" event which focuses on the empowerment of Springfield area teenage girls.
Lydia Martinez, Education, May 7, 2 p.m.: Martinez grew up in the North End neighborhood of Springfield and is the first Hispanic to serve as assistant superintendent in the city of Springfield. A 1983 graduate of Springfield Technical High School, Martinez became a first generation college student completing her undergraduate studies at Westfield State University in three years, earning a bachelor's degree in business management. She earned a master's degree in education with a minor in Spanish from Elms College and a Certificate of Advanced Graduate studies from Westfield State University. Martinez has received awards and recognition for her dedication, commitment and service to the community.
Karla Medina, Entrepreneurship, May 12, 2 p.m.: Medina, an entrepreneur who owns a fitness studio, holds many local and national press, book publication and video production credits. She is the owner and master trainer at Sudor Taino ® Group Fitness, a studio dedicated to enhancing people's individual journey towards health, fitness and life. Her spirit, mind, body approach contributes to her authentic style and allows her to move people individually, motivate them collectively and move them culturally.
The series is a collaboration between Community Engagement and the Office of Multicultural Affairs.
To view the series, please click through the following link: https://stcc.io/teaseries
Interested in applying to STCC? Visit stcc.edu/apply or call Admissions at (413) 755-3333.
About Springfield Technical Community College
Founded in 1967 and located on 35 acres of the Springfield Armory National Historic Site, STCC is a major resource for the economic vitality of Western Massachusetts. As the only technical community college in Massachusetts, STCC offers a variety of career programs unequalled in the state. STCC's highly regarded transfer programs in business, advanced manufacturing, healthcare, liberal arts, and STEM fields continue to provide the most affordable options for students pursuing a four-year degree. With an annual enrollment of about 7,000 day, evening, weekend, and online students, STCC is a vibrant campus rich in diversity.
For more information about STCC, visit www.stcc.edu. Follow us on Facebook, Twitter (@S_T_C_C) and Instagram (@stccpics).