STCC's College for Kids offers fashion education that inspires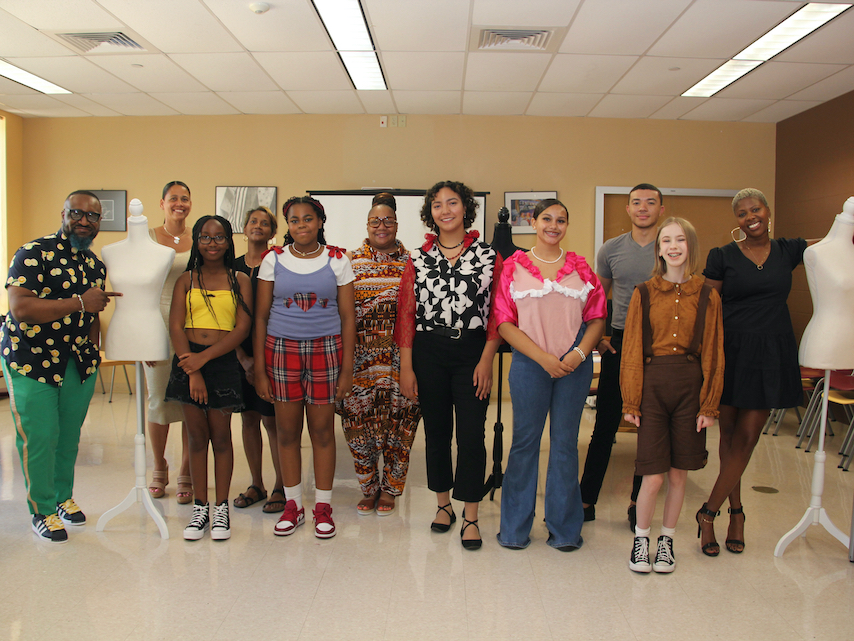 SPRINGFIELD, Mass. – Elise Hansel, who wants to go to Springfield Technical Community College when she finishes high school in two years, got a taste of what it's like to be an STCC student during a summer program for youth.
Hansel, 16, participated in a week-long educational program about fashion, which was one of several College for Kids at STCC offerings in July and August.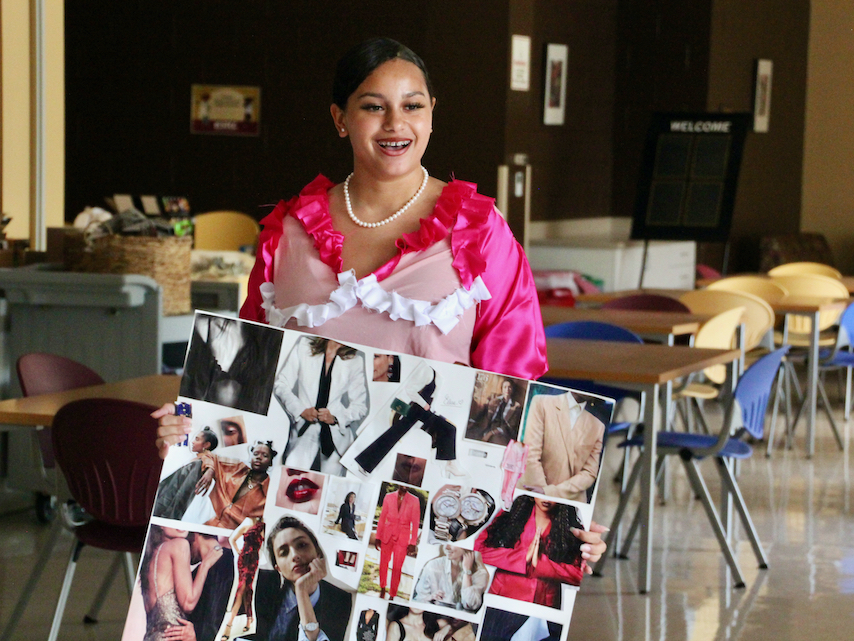 "I would like to study marketing at STCC after I graduate from Putnam," she said, referring to the Putnam Vocational Technical Academy where she starts her junior year in September. "I don't know if I want to go into the fashion industry, but I was interested in trying something new."
The College for Kids program, JUS10H University, taught Hansel and other students around her age some elements of marketing in the fashion industry during a week in July. The instructor, Justin Haynes of Springfield, discussed marketing in the fashion industry as well as other concepts. Teenagers between 13 and 16 got hands-on experience with sewing. They also learned the difference between fashion and style.
"They got basic knowledge of sewing techniques," said Haynes, a Springfield designer who created JUS10H University and taught the program at STCC. "They learned how to thread a needle, how to hand-sew, how to use a sewing machine, how to put buttons on and how to do hems."
He said participants in the class obtain skills they can use in their personal lives or take into a career in the fashion industry.
"These kids were great," Haynes said. "They took all the knowledge in. They learned how to sew in a matter of three days. These kids were very attentive and wanted to be here."
Lidya Rivera-Early, director of Community Engagement at STCC, organized the College for Kids this summer, which featured a range of programs focusing on different disciplines. Some offerings exposed young people to science, technology, engineering and math (STEM) while others focused on arts and sports.
We see College for Kids as an opportunity for youth to have fun and learn during their summer break Lidya Rivera-Early,

Director of Community Engagement at STCC
"We see College for Kids as an opportunity for youth to have fun and learn during their summer break," Rivera-Early said. "They can see the beautiful STCC campus and get a feel for what it's like to be a college student. I'm thrilled that we had inspiring and passionate instructors like Justin Haynes. He pours his passion into the session. He knows how to help the students think outside the box and channel their creativity."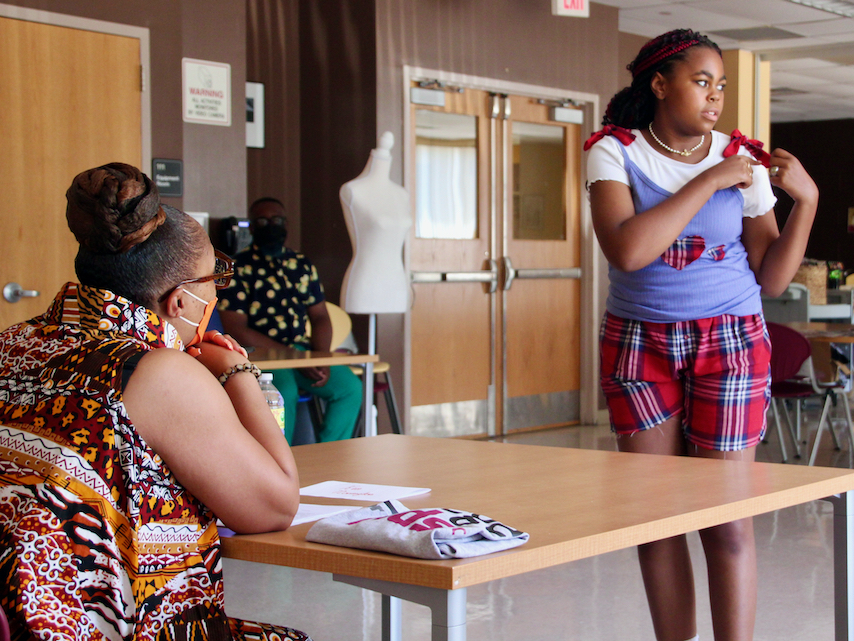 Haynes invited members from the community to the final day when the students presented their fashion projects. At the beginning of the week, students were asked to take an item of clothing out of their closet and repurpose it into a new fashion statement. Over the week, they put their newly learned sewing and hemming skills to work to make imaginative shirts, blouses, skirts and more.
Haynes invited members of the community to judge the students' work and offer constructive feedback. Sassy Smith of Springfield, who runs Sassy Smith Beauty which specializes in skin and makeup education, said students were talented and creative.
"I'm definitely impressed with the quality that they produced, given that this was their first time touching a sewing machine and learning how to sew. They did an amazing job with what they had, and Justin did a great job teaching them the basics," Smith said. "I would love to see how far they could go with this. There is a lot of talent in Springfield."
One participant, Samaris Harrigan, 16, of Springfield, said she loved getting advice and help from an industry insider like Haynes.
"It was a great experience," she said. "I have always been interested in fashion. I don't know if I would go into the industry, but I like making my own clothes and mending them."
Interested in applying to STCC? Visit stcc.edu/apply or call Admissions at (413) 755-3333.
About Springfield Technical Community College
STCC, the Commonwealth's only technical community college, continues the pioneering legacy of the Springfield Armory with comprehensive and technical education in manufacturing, STEM, healthcare, business, social services, and the liberal arts. STCC's highly regarded workforce, certificate, degree, and transfer programs are the most affordable in Springfield and provide unequaled opportunity for the vitality of Western Massachusetts. Founded in 1967, the college – a designated Hispanic Serving Institution – seeks to close achievement gaps among students who traditionally face societal barriers. STCC supports students as they transform their lives through intellectual, cultural, and economic engagement while becoming thoughtful, committed and socially responsible graduates.
MEDIA CONTACT:
Jim Danko, (413) 755-4812, jdanko@stcc.edu