STCC's live online chat feature connects students during COVID-19
SPRINGFIELD, Mass. – The live chat feature on the Springfield Technical Community College website has been quietly in use for nearly 10 years, but has exploded in popularity since the start of the COVID-19 pandemic.
STCC Vice President of Student Affairs Darcey Kemp said students as well as the general public are hitting the button on the website called "ChatNOW!" more than ever. They can easily connect with a STCC employee to get information about departments and services including:
Admissions
Academic Advising and Transfer Center
Health and Wellness Center
Student Financial Services
IT Help
Library
General Information
"It's a fast and efficient way for our students and members of the community to connect with us. They don't have to wait for a return email or leave a voicemail. If they chat with us during normal business hours (Monday-Friday from 7:30 a.m. -5 p.m.), they will be connected with a STCC employee," Kemp said. "I think STCC serves as a model for others looking to meet the needs of their students. Other community colleges have asked us about our experience with ChatNOW! We have received positive feedback from students, and we are proud of the statistics. Students are able to rate their experience and give us feedback. The numbers grow each month."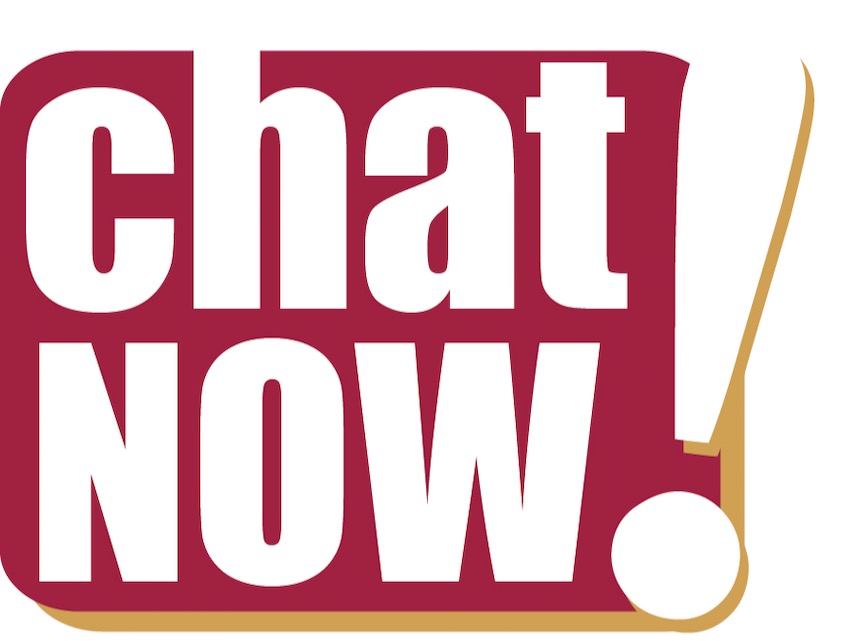 Between March 6 and April 5, the college recorded 170 engagements with the ChatNOW! tool. The following month, the total number of chats grew to 747. Between Aug. 6 and Sept. 5, the number hit 3,841 chats per month – over 20 times the amount of requests in March.
STCC restricted access to the campus in mid-March and transitioned to remote and online operations to reduce the risk of COVID-19 transmissions. Prior to the start of the pandemic, students often would stop by the Ira Rubenzahl Student Learning Commons (Building 19) on campus to get information.
"Our ChatNOW! feature is like a virtual Building 19," said Jasmine Herman, an administrative assistant with the Academic Advising and Transfer Center who responds to ChatNOW! questions. "You can get transferred from office to office within the same chat. The students receive a transcript of their chat, with access to helpful links. ChatNOW! is quicker than walking to the building in person and gives the students everything they need to know in writing."
In addition to students, the live chat feature gets used by people living in the community – those who might be interested in applying to STCC or finding out about events as well as employers and officials from public schools seeking information about the college.
"We flipped from on-campus operations to the virtual space very quickly. We are still providing core services, resources and answering questions for our students. I'm really proud of the high level of service our teams have provided using the ChatNOW! tool," Kemp said
Interested in applying to STCC? Visit stcc.edu/apply or call Admissions at (413) 755-3333.
About Springfield Technical Community College
STCC, the Commonwealth's only technical community college, continues the pioneering legacy of the Springfield Armory with comprehensive and technical education in manufacturing, STEM, healthcare, business, social services, and the liberal arts. STCC's highly regarded workforce, certificate, degree, and transfer programs are the most affordable in Springfield and provide unequalled opportunity for the vitality of Western Massachusetts. Founded in 1967, the college – a designated Hispanic Serving Institution – seeks to close achievement gaps among students who traditionally face societal barriers. STCC supports students as they transform their lives through intellectual, cultural, and economic engagement while becoming thoughtful, committed and socially responsible graduates.
MEDIA CONTACT:
Jim Danko, (413) 755-4812, jdanko@stcc.edu