Women in Business Conference at STCC features stories of persistence.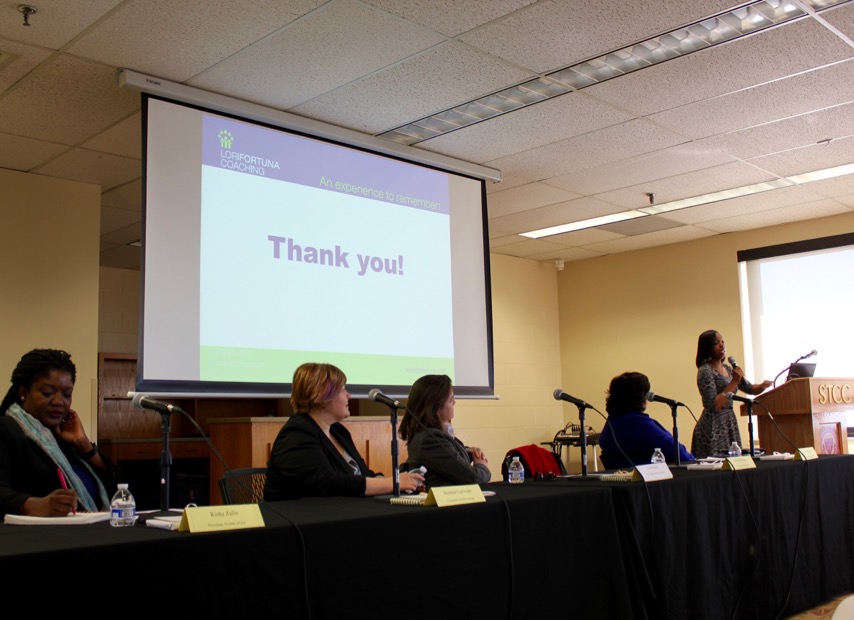 SPRINGFIELD, Mass. – The speakers at the annual Women in Business Conference at Springfield Technical Community College may have come from different backgrounds. They may have taken different paths. They may carry different dreams in their hearts.
But they all have one thing in common: Persistence.
It's a powerful trait that drove Sina Holloman to start her own company, HomeCare Hands. It's how Liz Roberts became CEO of Valley Venture Mentors and how Kisha Zullo became president of Events of Joy. The other panelists who shared their experiences at the conference included Lori Fortuna, owner of Lori Fortuna Coaching and Suzanne Larocque, co-founder of Business Betties.
"People are going to tell you that you can't do it because you're a woman, because you're a woman of color, because you're this, or because you're that," Holloman said. "Says who? I do what I want. You guys do what you want. Just do it."
Holloman and other speakers told stories about how they struggled yet ultimately achieved their dreams. The audience included students from STCC, Roger L. Putnam Vocational-Technical Academy, Minnechaug Regional High School and Lower Pioneer Valley Educational Collaborative (LPVEC). A networking lunch followed the presentations.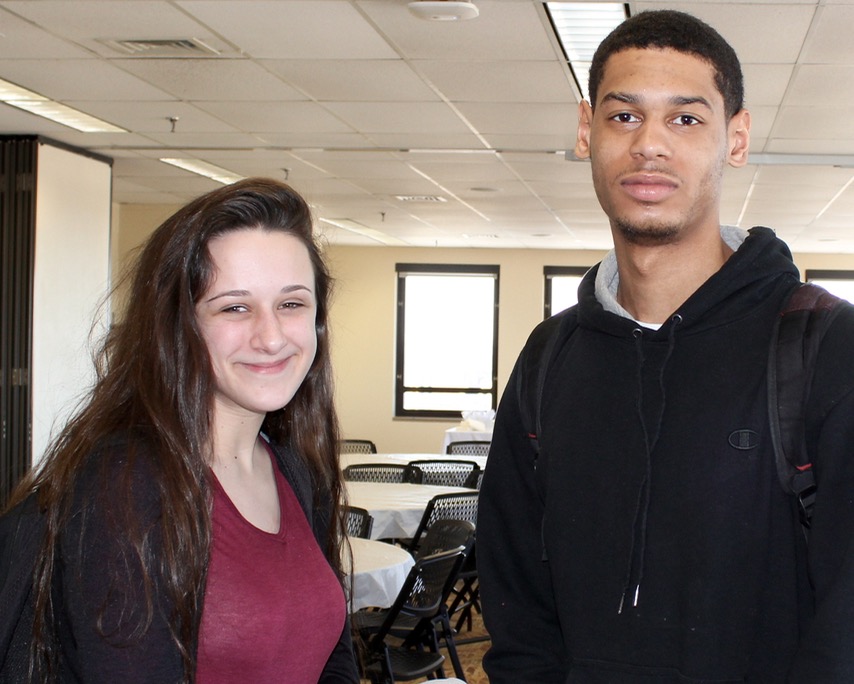 "STCC's School of Business and Information Technologies is delighted to offer the yearly Women in Business Conference to our students as well as area high school students," said Diane Sabato, professor of Business Administration at STCC. "This year's theme, 'Persistence,' was inspired by Massachusetts' own U.S. Senator Elizabeth Warren. As part of Women's History Month, we are celebrating women in business. The speakers offer a tremendous variety of experiences and life lessons to share with the students, which inspires them as they build their futures."
While the conference featured female speakers, everyone was welcome to attend. One attendee, student Isaiah Jones of Springfield, said he wants to pursue an entrepreneurial career.
"I like to listen to these types of lectures," he said. "I'll go to trainings. They'll have CEOs and other successful people speak to us about their stories and how they did it. Everybody can do it, no matter where you come from. You just have to stay persistent."
Emily Duchesneau of East Longmeadow, is a business transfer student at STCC who said she was impressed with what she heard. Many speakers spoke about not knowing where their path would take them when they were younger.
"I don't know what I want to do yet," Duchesneau said. "It's cool hearing that they didn't know either, and they succeeded. They persisted."
About Springfield Technical Community College
Founded in 1967 and located on 35 acres of the Springfield Armory National Historic Site, STCC is a major resource for the economic vitality of Western Massachusetts. As the only technical community college in Massachusetts, STCC, an Achieving the Dream Leader College, offers a variety of career programs unequalled in the state. STCC's highly regarded transfer programs in business, engineering, liberal arts, science and technology continue to provide the most economical options for students pursuing a four-year degree. With an annual enrollment of more than 8,500 day, evening, weekend and online students, STCC is a vibrant campus rich in diversity.
For more information about STCC, visit www.stcc.edu. Follow us on Facebook and Twitter (@S_T_C_C).
Media Contact:
Jim Danko, Coordinator of Media Relations
jdanko@stcc.edu, (413) 755-4812